How mobile trading apps can benefit you
What is mobile trading? What are mobile trading apps?
Mobile trading involves investing by using your smartphone or tablet. Stock trading apps are investment platforms that allow investors to buy and sell shares on demand. These trading apps on smart phones offer tools that you can use to complete everyday financial tasks.
Mobile trading apps allow you to easily fund your investment account. You can move money into your investment account and move other accounts over to the brokerage that you choose. They also have other features to save you money and time. The focus of stock trading apps is on helping you to build wealth effortlessly. By contrast, traditional brokerages require you to contact your broker to execute your trades for you, which results in trading fees and commissions that can range up to 3% of your portfolio's balance.
How does it work? Who uses these apps?
A trading platform uses software that allows mobile investors to place trades. The accounts are monitored through financial intermediaries. Trading apps open up opportunities for experienced investors and allow them to save money and to improve their portfolios. These apps also educate new investors on how to control their own financial plans.
Mobile apps today
Mobile apps are types of software applications that have been developed to work on smartphones and tablets. These types of apps are expected to generate $189 billion in revenues by 2020. There are more than 2.8 million Google Play apps and 2.2 million Apple App Store apps.Mobile trading apps are relatively new types of apps. They are becoming increasingly popular among younger investors. In the most recent year for which data is available, 12.29% of adults between the ages of 18 and 29 stated that they had used investment apps.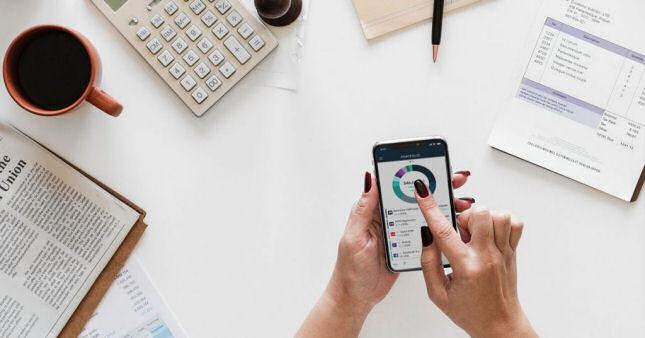 What are the different types of mobile investing?
There are several different ways that mobile investors can buy and sell securities. Some mobile trading applications use robo-advisors. In 2019, robo-advisors held $749 billion in assets under management. There were also 8,283,600 mobile app users who relied on robo-advisors.
Robo-advisors use algorithms, which are sets of steps that can be used to solve problems. Trading algorithms used by robo-advisors are often based on Modern Portfolio Theory and the Efficient Market Hypothesis. The process involves the investor answering investment-related questions aimed at determining their goals and objectives. The algorithm then uses those answers to determine the allocation of assets in the investor's portfolio that fits their age, risk tolerance, investing duration, and other factors.
Robo-advisors are often low or no cost. They can help to minimize tax losses and allow clients to set and edit many of their own preferences, financial goals, and risk tolerance levels. They are easily accessible and minimize human error.
Some trading apps on phones offer access to discount brokers. Discount brokerages allow you to take a do-it-yourself approach to your investments, and differ in terms of commissions charged and the type of service provided. Full-service brokers are traditional brokerages. They offer accounts that may have a dedicated broker assigned to each account's owner. The account holder can talk to the dedicated broker at any time. These types of brokerages charge substantially higher fees and commissions because of the additional services that are offered.
What types of investments are offered?
A mobile trading app may offer multiple types of investments, including the following:
Stocks and exchange-traded funds
Retirement: IRAs, Roth IRAs, or SEP-IRAs
Investment funds, including mutual funds
Bondsnk sheets
Bank Products
Options
Annuities
Saving for Education
Alternative and Complex Products
Commodity Futures
Security Futures
Insurance
Account Minimums
Many mobile trading apps require a low or no minimum account balance. By contrast, other online investing sites might ask you to deposit higher amounts to meet their minimum balance requirements.
A mobile trading app may be used to buy stocks. Some only allow you to invest in whole shares. Others, such as M1 Finance, allow you to buy fractional shares of companies, or partial ownership of shares.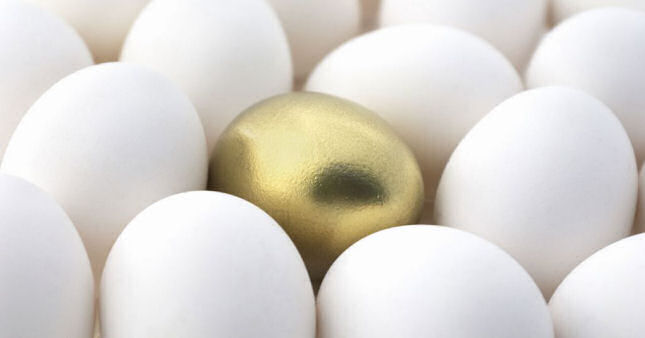 How do I fund my trading account?
When you open an investment account with a mobile trading app, you can fund your trading account in several different ways. Some of the ways that you can fund your account include the following:
Electronic funds transfer or EFT
Automatic transfer from your bank
Checks
Asset transfers
Advantages of mobile trading
There are advantages to using a mobile trading app. These types of apps are accessible and convenient. Many charge low or no fees and help by monitoring your account. A trading app may also provide you with research to help you to make investment decisions.
How to determine which mobile trading app is right for you
Since there are many different ones for trading securities, it might seem difficult to figure out which investment app to choose. There are several things that you should look at when you are trying to choose among the various stock trading apps.
Start by looking at the fees. Many mobile trading apps offer very low or no commissions and management fees. Some require you to carry a low or no minimum account balance. By contrast, many online investing sites tend to require you to deposit larger sums of money and to keep a larger minimum account balance.
Many apps, such as M1 finance, offer low or no commissions or management fees. Avoiding trading commissions and fees charged by advisors and managers can help you to grow your savings faster because these costs can eat into your portfolio balance over timeGood stock trading apps should offer more investment choices than just stocks. Some platforms allow you to customize your portfolio or to choose a pre-selected asset allocation based on your risk and objectives. An app might allow you to invest in stocks and ETFs, or use retirement accounts.
Many apps offer desktop trading platforms together with robust mobile trading tools. Several trading apps offer a broad variety of financial tools that help investors with personal budgeting and that send alert notifications when a specific security is trading at a specific market price.Using mobile apps allow you to trade from almost anywhere and just about any time. You can stay connected to your investment portfolio from nearly any place with internet access in real-time. Many of these apps support building wealth through charting and research reports, automatic deposits linked to funding accounts, and rebalancing investments. These features can assist you with portfolio management.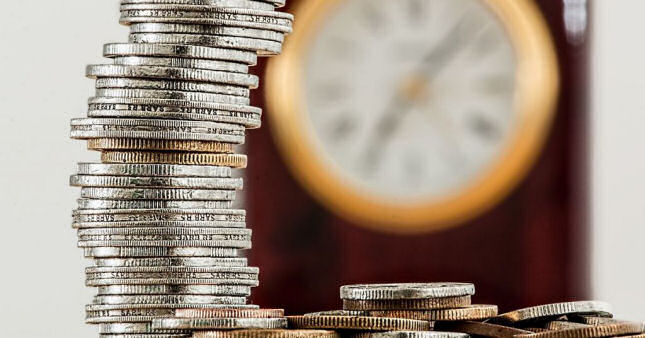 A few apps have a desktop component, which allows a larger breadth of information and services. A good app should have a user-friendly interface that is simple to navigate. It should also offer current articles, charts, and statistics. You should look for one that offers an array of financial tools for help with personal budgeting. It should also have the ability to send alert notifications to you for the market.
Apps should include tools to help you follow through on your financial goals. The app should have both a desktop and mobile component and should allow you to build worry-free savings. You should be able to build a portfolio that does not require a lot of maintenance so that you can enjoy effortless retirement investing.
Choosing A Mobile Trading App
When you are considering different mobile trading apps, look for one that provides you with the ability to set your financial goals. Your short-term financial goals might include such things as saving money to buy furniture, to make minor improvements to your home, or to save for a car purchase. Your long-term goals might include saving money for your retirement, saving for your children's future college educations, or managing your finances to enable a home purchase.
Choosing a mobile trading app that offers automated savings is a smart choice. You will want to have the ability to set up direct deposits or to automate the transfer of a fixed percentage of your income into your chosen investment account.
Ease of use considerations are also important. You will want the navigation of the app to be user-friendly, and you will also want the account setup process to be simple.
Some apps have research available. However, the research and analysis capabilities tend to be basic on an investing app. Most apps offer investor education through in-depth articles and instructional videos.
Many offer advisory services including managed accounts, financial planning, risk management, and discretionary accounts . Others limit their advisory services to customer phone consultations for qualified investors. The customer service representatives should be experienced and qualified to give investment advice.
It is important that the trading app you choose has strong security. You will want one that offers fraud protection and network defenses. Choose an app with brokerage accounts that are insured by the Securities Investor Protection Corporation or SIPC.
This type of insurance provides limited coverage in the event that a brokerage firm becomes bankrupt or engages in unauthorized trading. It also covers investor accounts when the firm steals from them. Finally, the SIPC oversees liquidations of its member firms.
The mobile investing app that you select should be highly secure, have a good reputation, and have strong reviews. It should offer some unique features such as portfolio rebalancing to keep your portfolio in line with your goals. A good app should also offer tax-loss harvesting, which helps to reduce the tax liability that you might incur from short-term capital gains.
Steps to take to start mobile trading
To get started with mobile trading, you will need to know your goals. Modern app tools can help you to define your goals and to set guidelines. Make certain to conduct thorough research. Many apps cover the basics comprehensively for novice investors and provide real-time data for more savvy investors.
Figure out how much money you want to invest. Use the tools on your app to determine your plan. After you open your account, decide how you want to fund it. You can do so by using an electronic funds transfer, automatic transfer from your bank account, by mailing a check, or completing an asset transfer.
When you select your investments and set your target asset allocations, make certain that you diversify your portfolio. Finally, review your portfolio from time to time and to make revisions with a long-term approach.
Mobile trading apps offer a simple and secure method for investing. M1 Finance offers a mobile investing app together with a desktop platform that offers robust features.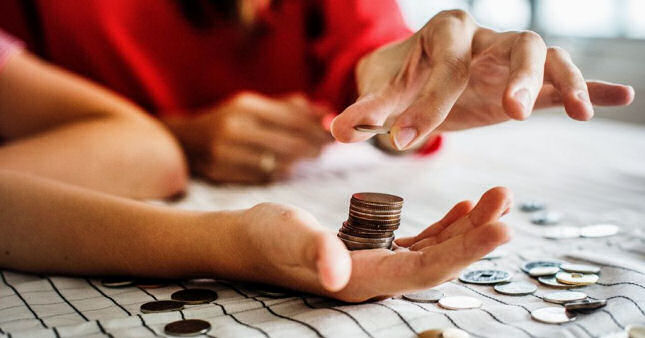 Why investors choose M1 Finance for mobile investing
Investors know that they can trust M1 Finance. The investing platform empowers investors to learn how to manage their money and grow their wealth. M1 allows you to create hassle-free automated custom portfolios and deposit money into your investment accounts at any time. M1 will do the work for you without charging any trading fees or trading commissions.
You can set an investing schedule to fit your financial needs, and your contributions will be automatically invested exactly how you want. You can check your progress from anywhere by logging into your account from your phone.
Save more with M1
When you open an M1 Finance account, you can select the securities you want based on your ability to tolerate risk. If you are uncomfortable with selecting your own investments, you also have access to more than 80 expertly allocated portfolios designed to meet different risk levels, financial goals, and investment periods.
Start investing for free today. The trading platform is easy to use and allows investors to benefit from its automatic features anytime, anywhere. M1 does not charge any trading fees or commissions, which allows your savings to accumulate faster.
Make diversification super-simple and ensure you're always fully invested. M1 Finance offers automatic portfolio rebalancing and reinvestments. These automated features help your portfolio remain aligned with your goals and allow you to build your wealth.