How a roboadvisor can help your investing
What is a robo advisor?
Roboadvisors are computer applications that advise investors about their investment decisions in a way that helps them to meet their financial goals. A roboadvisor is a type of financial application that is designed to increase the efficiency of financial services through the use of automation. When you use a roboadvisor brokerage, you will receive advice that is generated by algorithms rather than given by a dedicated broker.
How does a robo advisor work?
Roboadvisors use algorithms, which are a series of steps that the applications follow in order to solve problems. The algorithms that are used are based on modern portfolio theory. Robo investing is automated investing.
Through this type of automatic investing, the investor is asked investment-related questions. The algorithm then makes recommendations about the investor's portfolio and how the assets should be allocated based on your age, ability to tolerate risk, and the goals that you are trying to achieve.
A robo advisor app should provide you with multiple options, including the following:
The ability to construct a portfolio
The ability to invest in exchange-traded funds
Automated rebalancing of your investments
Reinvestment of dividends
Harvesting of tax losses
Investment management services
Statistics and growth
Roboadvisory services are becoming popular among younger investors who are more technologically savvy. In 2019, robo advisor apps have more than $749 billion in assets under their management. The assets under management by roboadvisors are expected to grow at a compound annual growth rate of 18% through 2023.
By 2025, the assets under the management of roboadvisory services are expected to reach $16 trillion. Many robo investing firms have slashed their management fees to zero.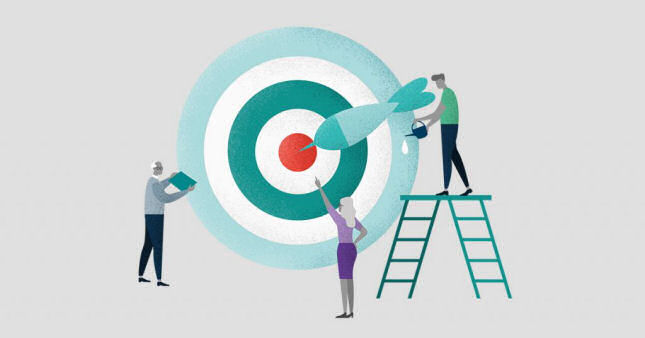 Modern Portfolio Theory
Robo advisor apps are often based on modern portfolio theory, which was created by Harry M. Markowitz. Markowitch was born in 1927 in Chicago and is an American finance and economics educator.
Markowitz was awarded the Nobel Prize for his portfolio theory research. He sought to prove that a diversified or optimal portfolio mixes assets to maximize the returns while minimizing the risk. The techniques that Markowitz devised for measuring the levels of risk that are associated with different assets and his techniques for the diversification of assets have become routine investment procedures.
Roboadvisors
Robo advisor apps have a number of advantages, including the following:
Minimize emotional decision-making
Backtesting, which is a trading strategy in which historical trading data is used to determine the results and to analyze the risk prior to investing
Consistency
Diversity of investments, including stocks, low-cost ETFs, Roth IRAs, IRAs, or SEP-IRAs, and mutual funds
Some robo investing firms sell stocks in whole shares. Others like M1 allow you to purchase fractional shares of robo stocks so that you can stay more invested.
Robo investing also has some limitations, including:
Lack of monitoring and potential over-optimization of your investments.
Roboadvisors can sometimes trade too often in customer accounts in order to maintain their strategies, potentially causing wash sales.
Strategies can be opaque, and while Robo-advisors automate risk tolerance by creating profiles that customers can be aligned with, they are not completely personalized portfolios
As financial situations for people become more complex, it can be difficult to know what to do without someone providing options and ideas and guidance
Benefits of using a roboadvisor
There are several benefits of using roboadvisory services. Many robo investing firms either charge very low fees or no fees. They tend to have low barriers to entry and bypass brokerage account minimum balances. By contrast, traditional brokerages may require you to have thousands of dollars to start.
A roboadvisor offers investment advice that can sometimes include tax benefits. Some use tax loss harvesting as a strategy to reduce taxes. Tax loss harvesting involves you offsetting your capital gains with your investment losses to minimize your capital gains tax. Others use additional tax-saving strategies to reduce the taxes that you might have to pay from your taxable accounts.
These advisors also offer good responsiveness to opportunities and crises. They allow you to invest at any time and from anywhere that has internet access by using your smartphone. These advisors also offer you a choice in your investments, including the ability to choose ETFs, stocks, mutual funds, and other securities that help you to meet your goals.
When you use a robo advisor to invest, it will help you to determine your risk tolerance and to customize your investments to meet it. If you are an aggressive investor, this means that you believe you are able to tolerate a high level of risk. ETF stocks for aggressive investors usually have high betas. Higher beta stocks and ETFs go through larger fluctuations when they are compared to the overall market.
If you are a moderate investor, this means that you likely have a medium ability to tolerate risk combined with a duration of investing of more than five years. Finally, if you are a conservative investor, you might select more defensive stocks with low betas or cyclical stocks for additional protection.
When you compare roboadvisors to traditional brokerages, you will find that the robo advisors can be easier to access. You can view your investments at any time from your smartphone or tablet. These apps offer user-friendly navigation and simple account setup processes.
They also offer a range of services, including investing, trading, borrowing, and tools. Some of the tools that you might expect to find include the following:
Educational videos
Risk calculators
Goal-setting tools
Budget and stock valuation calculators
Client support
Direct transfer of funds for automatic investing
A roboadvisor should also provide you with investment advice, access to research, reviews, articles, and videos and should have a notification feature on the app.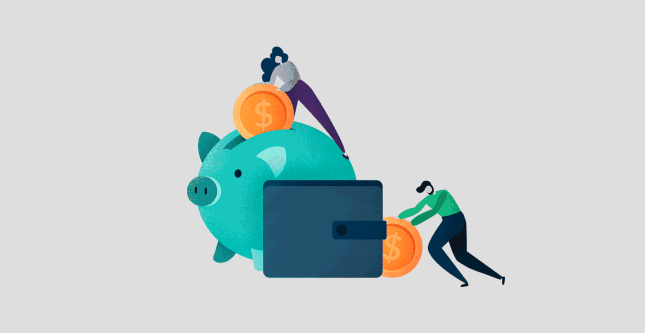 How to fund my robo account?
There are a variety of ways to fund your robo account, including the following:
Automatic transfers from your bank account
Electronic funds transfers
Asset transfers
Checks
Automatic investing
Automatic investing is when contributions are deducted from your bank account or paycheck and are deposited into your investment account. Through automatic investing, the funds are then allocated to your different securities in the percentages that you have chosen.
Roboadvisors vs. financial advisors
When you compare roboadvisors to financial advisors, you will notice several differences. The biggest difference is that financial advisors charge high fees. These investment advisors provide investment guidance and portfolio management services. Investment advisors can offer comprehensive financial advice on other topics such as estate planning and are good choices for people who have substantial wealth or more complex situations.
Robo-advisors have low fees and tend to be more convenient. They provide portfolio management services and give investment guidance. Some offer access to human advisors if you have questions. They are good choices for new investors and for people whose situations are not as complex. Robo-advisors have low minimum account requirements.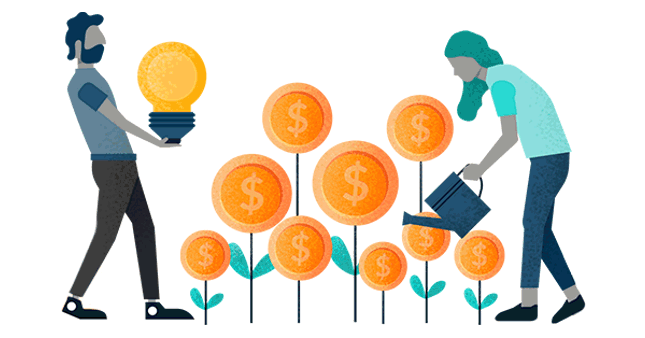 Features to look for in a roboadvisor company
When you are searching for a robo company, there are several features to evaluate. You should look at the minimum account balance requirements. Some may allow you to open an account without having a minimum balance requirement. By contrast, a financial advisor company may require you to deposit large amounts of money to open your account.
You should also look at the range of investments that are offered. Some robo-advisors allow you to invest in stocks, ETFs, index funds, money market funds, and others. The fees are also important to review. Check the app's maintenance and transaction fees. You should also look for a firm that offers rebalancing, which is necessary to keep your automated portfolio on track to meet your goals through buying and selling investments.
A good robo app should allow you to engage in automatic investing. You should have the ability to set up direct deposit into your account and to automate the transfer of a fixed percentage of your income into your account on a weekly or monthly basis.
Check the customer support services that are offered. The customer service representatives should be qualified to give you investment advice. There should be customer support available through phone consultations or chats.
An automatic investing robo app should also have a library of financial research and tools available. It should have both desktop and mobile capabilities. The mobile trading should be fee-free and come with no or low management fees or commissions.
The interface should be user-friendly. You should be able to access statistics and charts easily. There should be a range of different financial tools that you can use for budgeting, and the app should send you market alerts. The app should have tools to help you to figure out your financial plan and should include mobile and desktop components.
The firm that you choose can be a member of FINRA and registered with the SEC. The SEC registers, regulates, and monitors brokerage firms. The SEC also licenses and regulates investment advisers and can discipline brokers and firms that violate its regulations. FINRA is a financial organization that administers rules related to the activities of registered broker-dealer firms and registered brokers. You can check to see if the firm that you are considering is a FINRA member here.

Robo-advisor assets are not insured by the FDIC because they are investment securities instead of bank deposits. The Federal Deposit Insurance Corporation is a government agency that provides insurance that protects the money that you hold in your deposit accounts at FDIC-insured banks. There are other insurance options for securities held at brokerage firms, including the SIPC.
The Securities Investor Protection Corporation was created in 1970 by Congress. It works to recover cash and securities for investors when their brokerage firms fail.
The security of the firm that you choose is also important. It should have cybersecurity technology and two-factor authentication so that your account will be kept secure.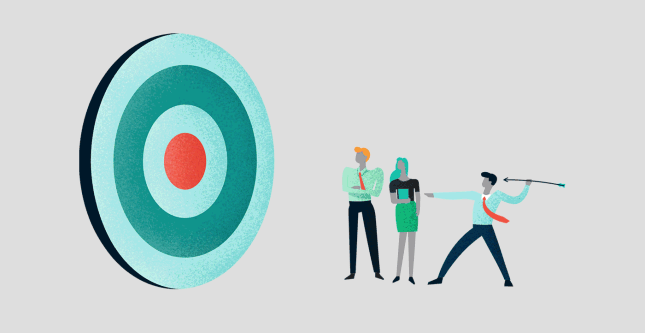 Roboadvisor account setup
You can sign up online for an account. You can then receive a custom portfolio using financial tools to determine your tolerance for risk, objectives, time horizon, and asset allocations.
You can simplify the investing process by enrolling in automated transfers of funds or opting for the rollover of old accounts. Finally, you can manage your portfolio by reviewing your deposits, tracking your returns, and viewing your performance at any time.
A roboadvisor can help you to get started with investing even if you do not have substantial capital. M1 Finance offers a variety of different investment accounts to help you to meet your financial goals.
What makes M1 Finance a superior choice?
Many investors choose M1 Finance because it is a best of breed investment platform for self-directed investors. M1 offers a hybrid of what traditional brokerages and robo-advisors offer and allows you to invest automatically in the money market funds and securities that you want without being charged any money.
By offering free and automated investing, M1 Finance teaches you how to manage your money in a better way and to grow your wealth easily. M1 can automatically rebalance your investments so that your savings can grow in line with your instructions.
What will happen when you open your account today?
After you open your account with M1, you will have the opportunity to select investments according to your risk. You can customize your own portfolio or select a portfolio from a menu of more than 80 Expert Pies. The expert portfolios have been designed to meet different risk levels, goals, and time periods for investing.
The M1 platform is accessible and allows you to access it from any location and at any time. M1 charges no commissions or trading fees, which helps your wealth to grow faster. M1 uses cutting-edge technology and key economic principles to simplify the investment process.