What is the FDIC? How does it protect your finances?
The FDIC
The FDIC stands for the Federal Deposit Insurance Corporation. It is an independent government agency that protects consumers if their banks fail. It was started after the passage of the Banking Act of 1933 in order to protect the financial system and consumers after the stock market crash that occurred in 1929. The stock market crash led to a mass run on banks because consumers lost confidence in the stability of their banks.
The FDIC provides deposit insurance to consumers so that they can feel confident that their money will be safe when it is deposited in these banks. The insurance covers the monetary deposits that individuals make in member banks. Not all banks or financial institutions are FDIC-insured. It is important for people to make certain that their financial institutions are insured by the FDIC or another similar agency.
What does it do?
The Federal Deposit Insurance Corporation insures deposits in banks and thrift institutions, which are mutual banks and savings and loan associations, for up to $250,000. The FDIC insurance limit is at each location that is a member.
The agency also identifies, monitors, and addresses risks to the insured deposits. When a bank or a thrift institution fails, it assists the consumers who have money at the banks. Financial institutions invest the deposits that they receive in order to earn revenue. Sometimes, their investments fail, which can lead the banks to fail. When that happens, the FDIC helps consumers by protecting their money.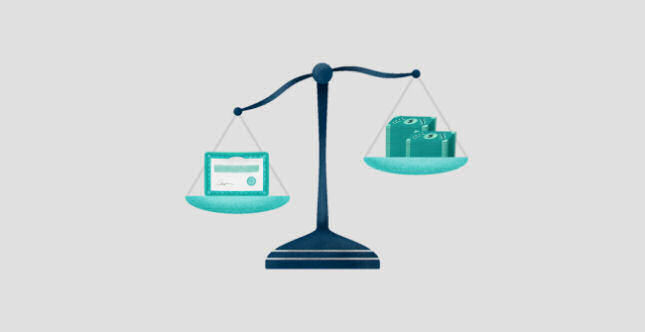 FDIC and failing banks
As of the end of the first quarter of 2019, there were 5,362 financial institutions that were insured by the FDIC. This number included 4,681 commercial banks and 681 savings institutions. Since 2000, 555 banks and savings institutions have failed.
According to the Federal Deposit Insurance Corporation, no consumer has lost any insured funds because of a bank failure. This means that consumers should feel secure that their money will be protected up to the insurance limit when they deposit it with a bank that is insured by the FDIC.
How does the Federal Deposit Insurance Corporation work?
FDIC member banks pay premiums into a fund that is managed by the FDIC. This requirement generates a large pool of money from the insured banks together with the fund's earnings that can be used to cover the losses in the event of a bank failure. In the event that a bank failure is large enough to exhaust the fund, the U.S. Treasury would back up the insurance fund.
Banks and financial institutions that are failing are examined by state regulators or by the U.S. Office of the Comptroller. When banks fail, the FDIC coordinates the search for and identification of other banks to step in and acquire the failed banks' deposits and loans. The FDIC is able to sell a bank's assets to another bank, credit union, or thrift institution. The customers of the failed bank are then transferred to the new financial institution and can continue with their banking activities.
The Federal Deposit Insurance Corporation was created to protect consumers and to build confidence in the security of banks. It monitors banks and provides consumer education. It also responds to complaints and regulates banks to make certain that they are complying with multiple federal laws. In order to be FDIC-insured, banks must meet certain criteria that have been established by the agency. The FDIC regulates these banks to make certain that they comply with its consumer protection mandates. Some of the laws that FDIC enforces against banks and financial institutions include the following:
Fair Credit Billing Act
Fair Credit Reporting Act
Truth in Lending Act
Fair Debt Collection Practices Act
Community Reinvestment Act
What types of accounts are insured by the FDIC?
The FDIC insures deposits up to the limit for several different types of accounts. For a single, individually owned account, the FDIC insurance limit is up to $250,000 for the owner. It insures checking and savings accounts as well as a negotiable order of withdrawal account, which is an interest-earning bank account.
The agency also insures money market deposit accounts or money market accounts. Money market deposit accounts are savings accounts that may pay a higher interest rate than regular savings accounts, and they may also give you debit card and check-writing privileges. However, money market deposit accounts are less flexible than regular checking or savings accounts.
The FDIC also insures certificates of deposit or CDs. These are time deposit accounts in which your money is held for a time period lasting from a few months up to a few years in exchange for earning a higher rate of interest. It also insures sole proprietor business accounts that are held at member banks.
For joint accounts, the FDIC insurance limit is $250,000 per co-owner. Since the accounts are owned by more than one person, the money is divided equally between the owners. For revocable trusts, the FDIC insurance limit is $250,000 per beneficiary. The beneficiaries are the people who receive the account after the owner's death.
For married couples, each spouse can have an individual account at a single bank and then also open a joint account in both of their names. This would allow each spouse to be insured up to the FDIC insurance limit of $250,000 for his or her individual account and up to $250,000 for his or her joint account. Between the two spouses, this means that they could have up to $1 million in insurance protection at a single bank. If the bank subsequently fails, the couple can then transfer to a new bank with their money.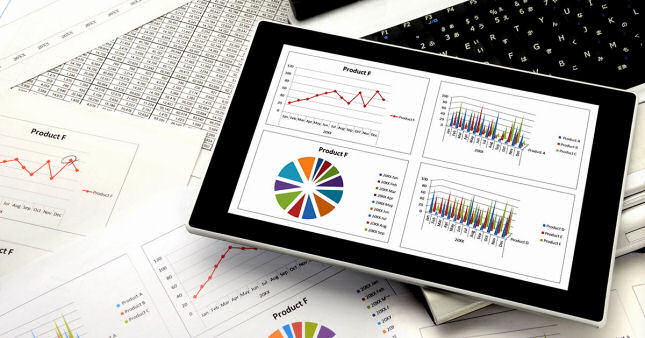 For an irrevocable trust, the FDIC insurance limit is $250,000 for the trust. Additional coverage may be available under specific conditions, however. The special conditions include the owner retaining his or her right to change or cancel the trust at any time.
The FDIC also insures deposits made into certain types of retirement accounts up to $250,000 per owner, including the following:
Traditional IRAs
Roth IRAs
SIMPLE IRAs
SEP IRAs
Self-directed 401(k)s
For employee benefits plans, the FDIC insures deposits up to $250,000. These include pension plans or other defined benefits plans that are not self-directed. For corporations, partnerships, LLCs, or unincorporated organizations, the insurance limit is $250,000 per entity. This includes both for-profits and not-for-profits.
The agency insures government accounts up to $250,000 per custodian such as accounts owned by federal, state, or local governments or by an Indian tribe. It also insures payments that are made by insured banks, including cashier's checks and money orders.
What is not covered by the FDIC?
There are a number of things that the Federal Deposit Insurance Corporation does not cover. The agency does not insure credit unions. They have protection under the National Credit Union Share Insurance Fund. The agency also does not cover any of the following:
Stocks or bonds
U.S. Treasury securities or T-bills
Insurance products
Insurance company annuities that pay out a fixed sum of money each year
Investments in money market mutual funds
Contents of safe deposit boxes
Losses from robberies, identity theft, and other forms of theft
Limitations
There are some limitations to deposit insurance. Only depository accounts are covered. The coverage is also limited to $250,000 per depositor and per bank. To have more coverage, you need to have accounts in completely unrelated financial institutions unless the accounts are in different categories as previously mentioned.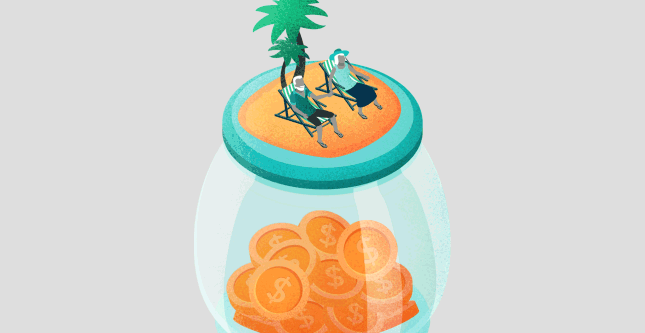 Steps when opening a money account
When you are opening a money account, you should determine the amount of insurance that is needed with the insurance deposit estimator. You should check to make certain that your bank or financial institution is insured on the agency's website. Enter the name of your bank, its location, its web address, and its other information. You can also call the FDIC at 877-275-3342 or ask the customer service representative at the financial institution.
Many banks have the FDIC logo displayed, which has a unique certificate number. Spread out your benefits by opening accounts at different banks if you have more to deposit than the insurance limit. Different branches of a bank are considered to be the same bank. You can also open accounts in different ownership categories at a single bank.
If you have beneficiaries on your accounts, including people, charitable organizations, and nonprofits, it can increase the amount of FDIC insurance. When beneficiaries are added to an account, it turns the account into a revocable trust. Revocable trust accounts are insured up to $250,000 for each beneficiary. If the bank fails, each beneficiary will be entitled to receive an equal share of the account.
You can designate your account to include POD or payable on death. You can also designate it to be in trust for or as a trustee for a beneficiary. It is important to note that if the beneficiaries that you have named reach a large number and have different shares, you will need to check with the agency to find out about the insured amount.
FDIC insurance offers important protections to consumers, and they should make certain that their banks or other financial institutions are members of the organization. M1 Spend, a checking account that is offered by M1 Finance, is insured by the federal agency.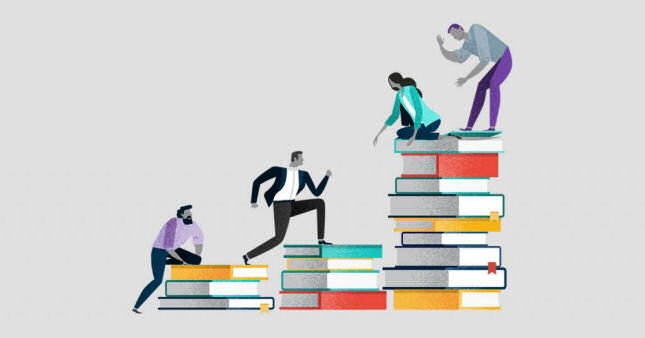 Feel secure with M1 Finance
M1 Finance has earned thousands of top independent reviews and has been covered in most major financial channels and media. It is a FINRA broker-dealer and is a member of the SIPC for its investment accounts. The securities that you hold in your investment accounts are protected up to $500,000. However, SIPC insurance will not protect against losses in the market value of your securities.
The clearing firm for M1 Finance has purchased additional insurance to protect you in case the SIPC insurance limits are exhausted.
To ensure further protection of your accounts, M1 Finance uses military-grade encryption. All of the data that is transferred and stored within our systems is protected by 4096-bit encryption technology. We also offer two-factor authentication to help to keep your accounts extra secure.
You can feel confident when you invest with M1 Finance. You are able to choose one of more than 80 portfolios that have been put together by experts according to different levels of risk tolerance, goals, and times to invest. If you prefer, you are able to choose your own investments to create a tailored portfolio for yourself.
M1 has an investment platform that was created in such a way that investing is accessible to everyone. You can enjoy 24-hour access to its powerful automatic tools from anywhere. M1 does not charge any management fees or commissions. This allows you to invest for free, and your money can grow even faster.
It is intuitive and uses automatic reinvesting and dynamic rebalancing. These features help your portfolio to remain on track to reach your financial objectives automatically. M1 Finance combines important principles of investing with digital technology to make the process of investing simpler.