Invest with M1 Community Pies
Pies are better when they're shared. Introducing M1 Community Pies: Easily sharable portfolios that allow you to invest with your values and financial goals in mind.
---
Celebrate minority-led businesses
These M1 Community Pies focus on groups of publicly traded companies led by Black, female, or LGBTQ+ executives.*
We'll continue adding more Pies to this category over time.
---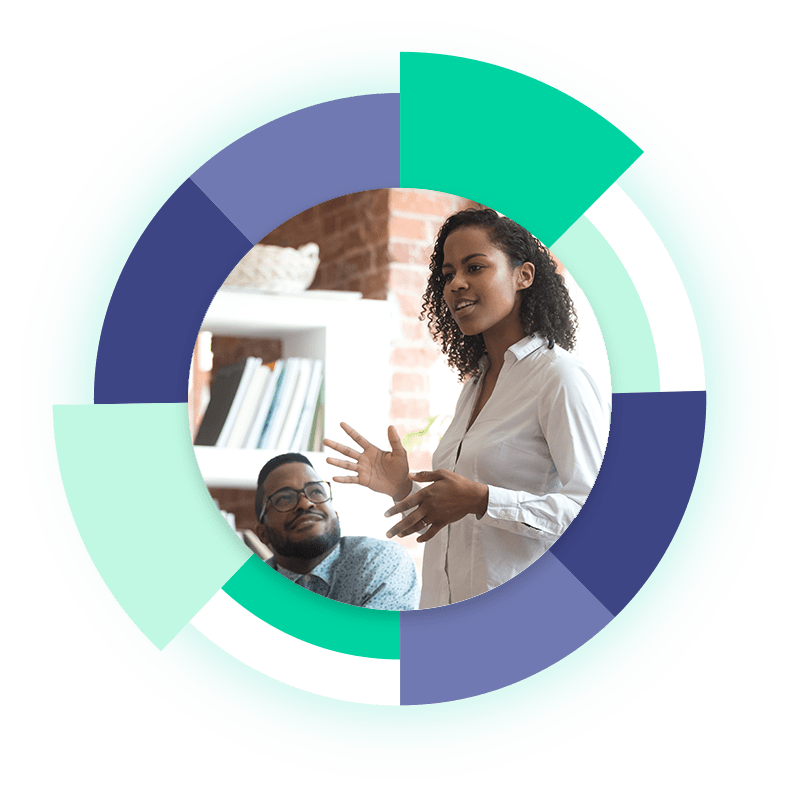 BLACK-LED
A group of public companies led by Black executives.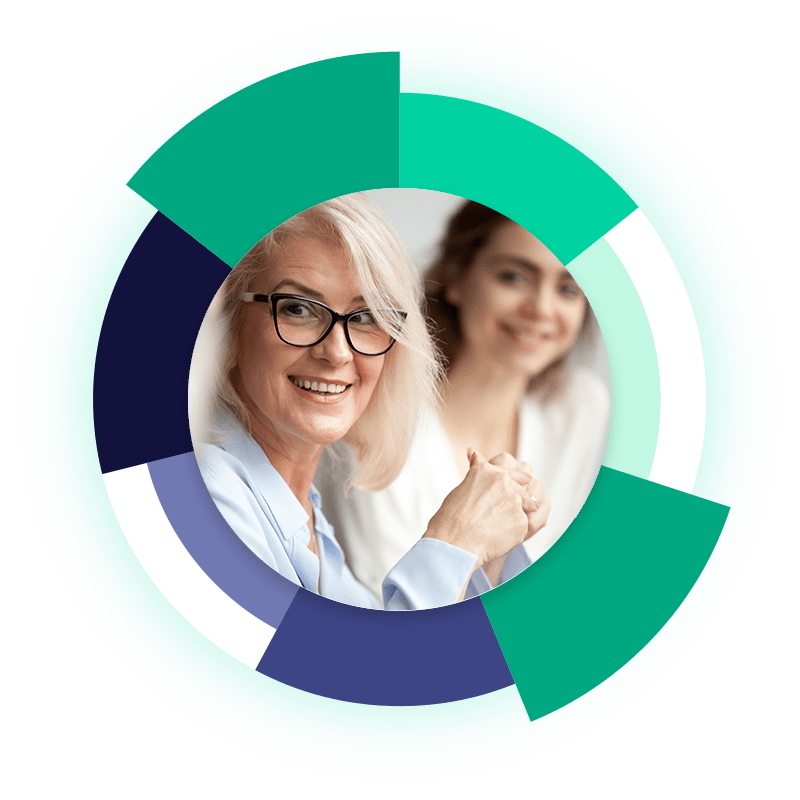 WOMEN-LED
A group of public companies led by female executives.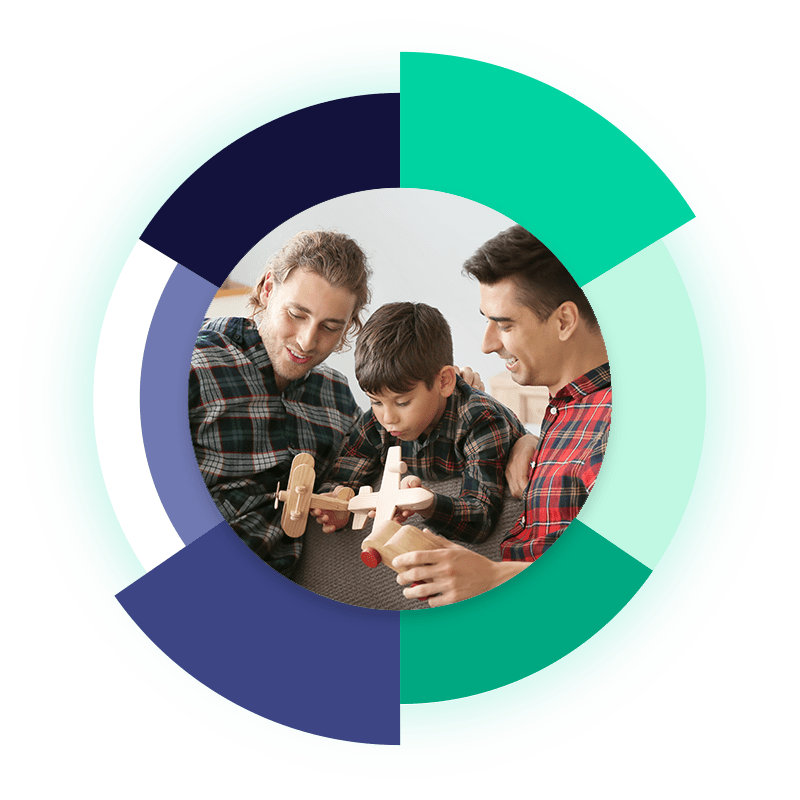 LGBTQ+ -LED
A group of public companies led by LGBTQ+ executives.
---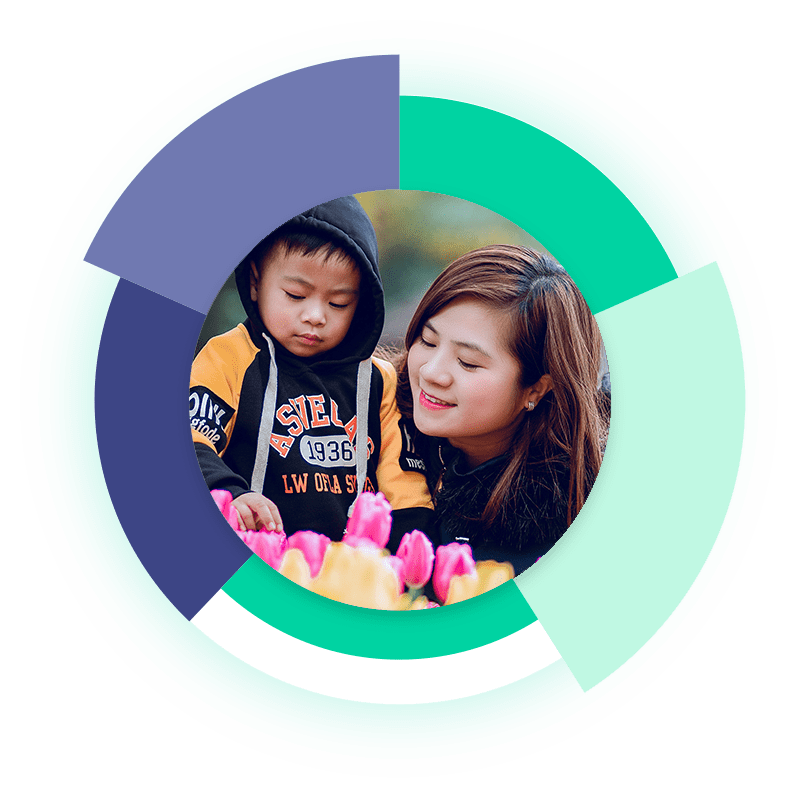 AAPI-LED
A group of public companies led by Asian American and Pacific Islander executives.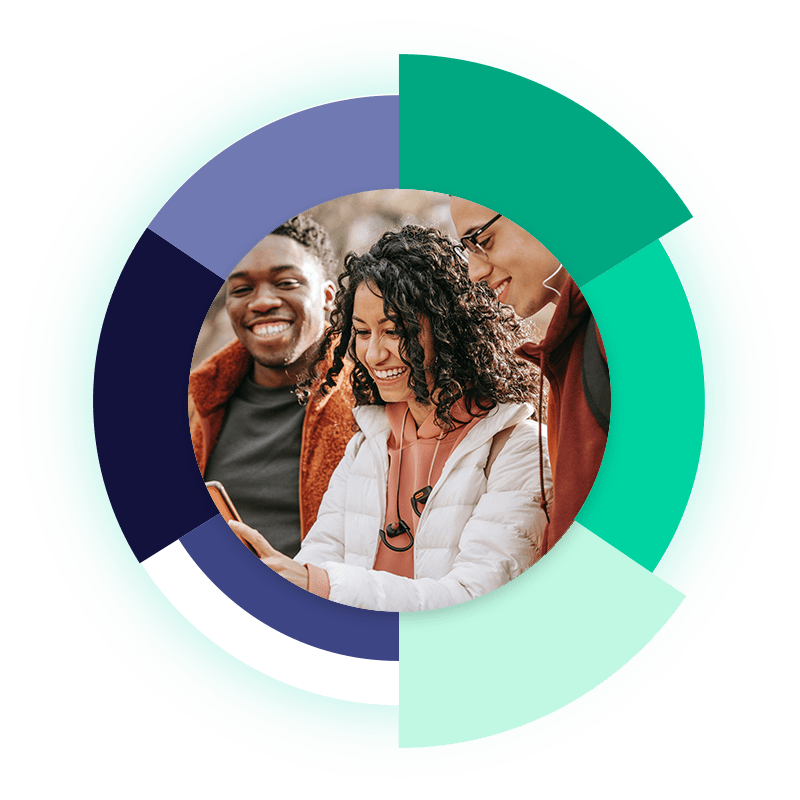 LATINE-LED
A group of public companies led by Latine executives.
---
*Community Pies were built based upon publicly available data.
---
---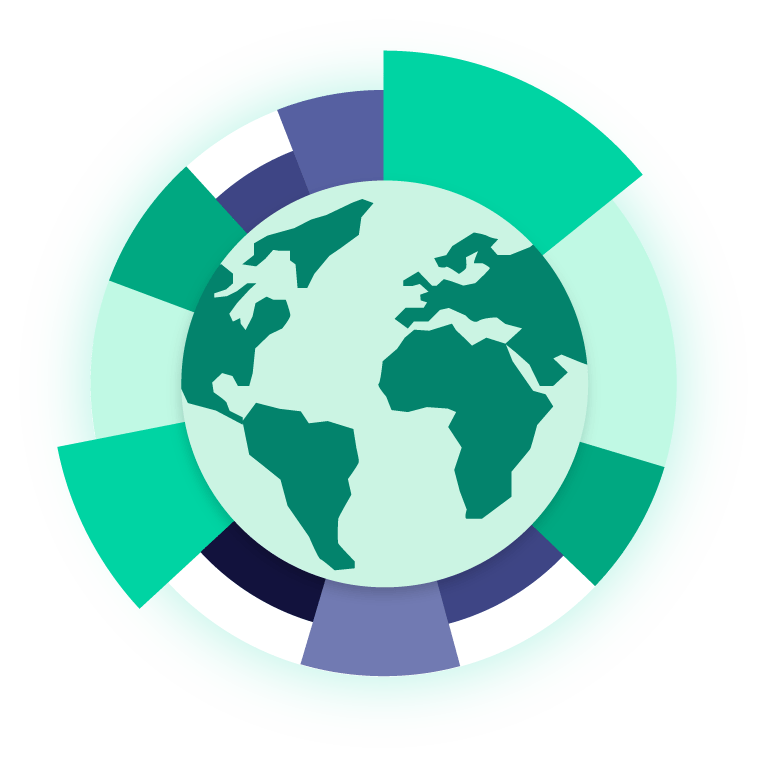 Sustainable businesses
This M1 Community Pie includes companies that have committed to sustainable policies and practices relative to the United Nations Sustainable Development Goals.
Better together no matter how you slice it
Investing doesn't have to be secretive. And it doesn't have to benefit a select few.
At M1, we have our values and we know you have yours. That's why we created these shareable Community Pies, so you can be a source of positivity and change in your community and beyond.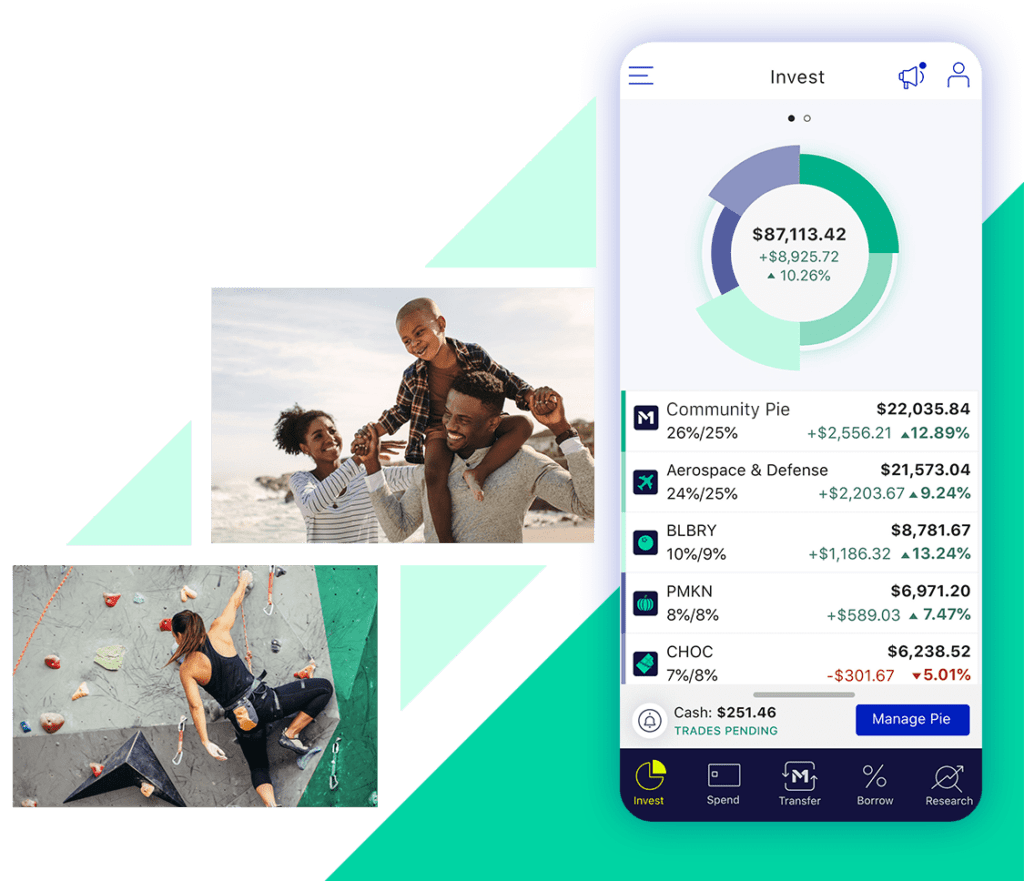 ---
---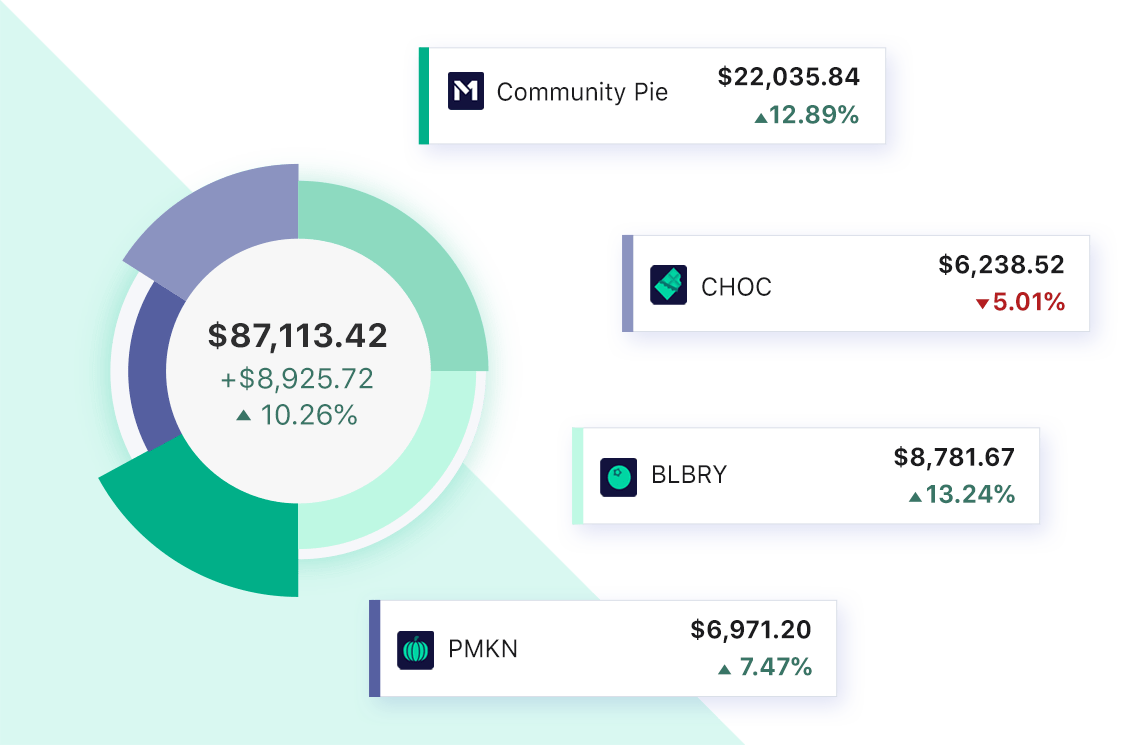 All about your M1 Pie
The Pie is an interactive dashboard of your portfolio. It shows your investments, your returns, and more.
You can choose from stocks, ETFs, or M1-curated Pies to keep your investments organized and build your own custom investment plan.
Pies let you do what's best for you, so you can find the right balance.
Share your Pie and get rewards
There's no reason to keep your Pie all to yourself, so share your custom-made Pies with your community.
If someone creates and funds a new M1 account using your link, you'll both earn a referral bonus.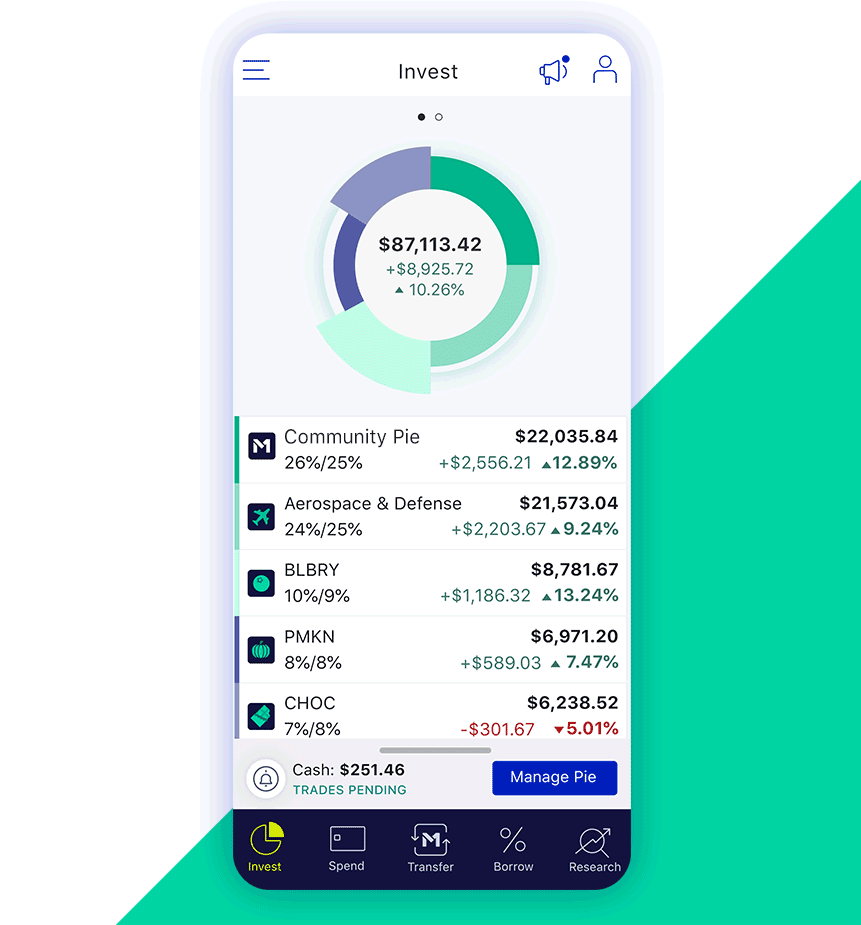 ---
Investments worth talking about