RETIREMENT ACCOUNTS
Build your retirement
Build your own retirement strategy and maintain it easily with M1's IRAs.
Why set up an IRA with M1?
Build your retirement
Develop the retirement strategy that's right for you, and implement it with our easy-to-use tools.
Control
Choose the stocks and ETFs you want to invest in, or start with one of 80+ Expert Pies.
Ease
Diversify with fractional shares and automate your contributions so you can invest in your future without the hassle.
No management fees
Goodbye confusing costs and hidden fees.
Choice
Choose from Traditional, Roth, or SEP IRAs.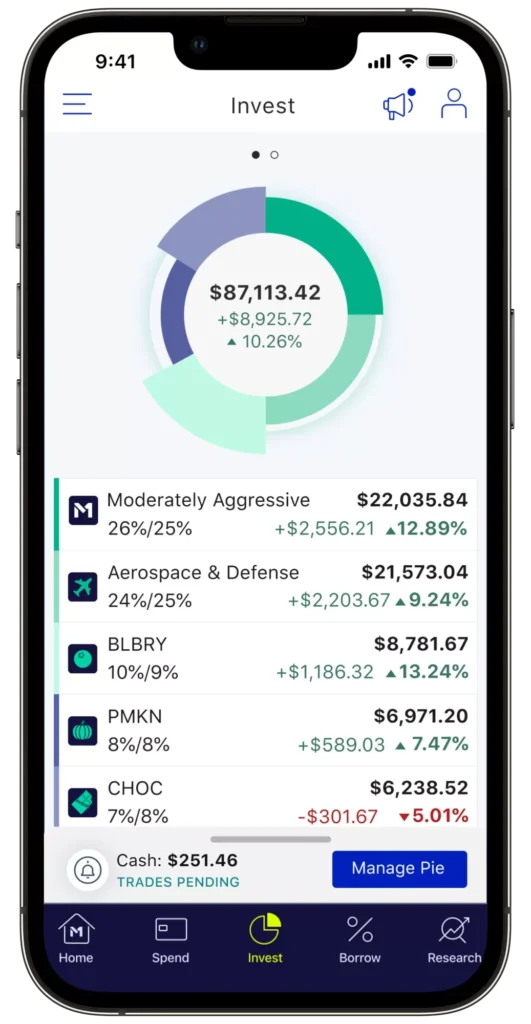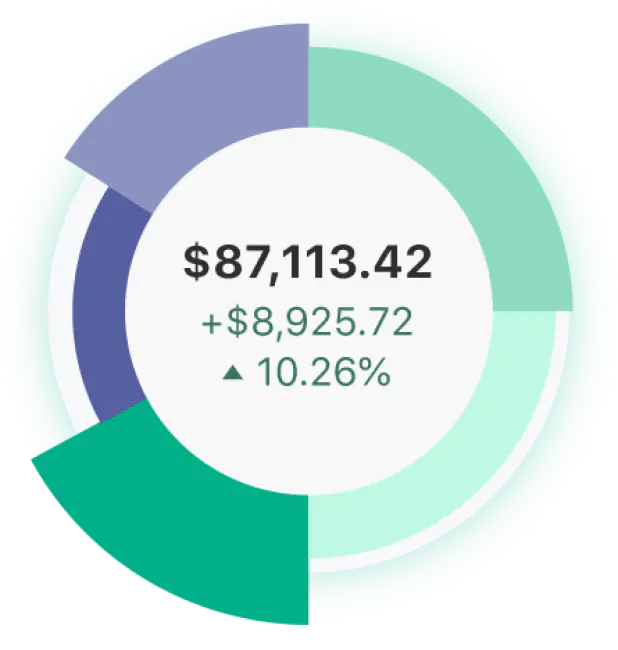 Help your savings grow
Set an investing schedule to automate your contributions and ensure you're always working to build wealth in the background.
We'll keep your portfolio balanced with Dynamic Rebalancing, so you can sit back, relax, and let your money do the work for you.
Move your retirement savings under one roof
Consolidate your retirement accounts to M1 to get a closer view of your full financial picture.
Do you have an old 401(k) you need to roll over? How about other IRAs that you want to bring under the M1 roof?
Start your transfer to M1 today. We'll guide you through the whole process and make the transfer as seamless as we can.