What's an M1 Pie?
Pies are the building blocks of M1 portfolios. They contain your stocks and funds, or crypto. Create a Pie, or groups of Pies, to help you visualize and drive toward long-term financial goals.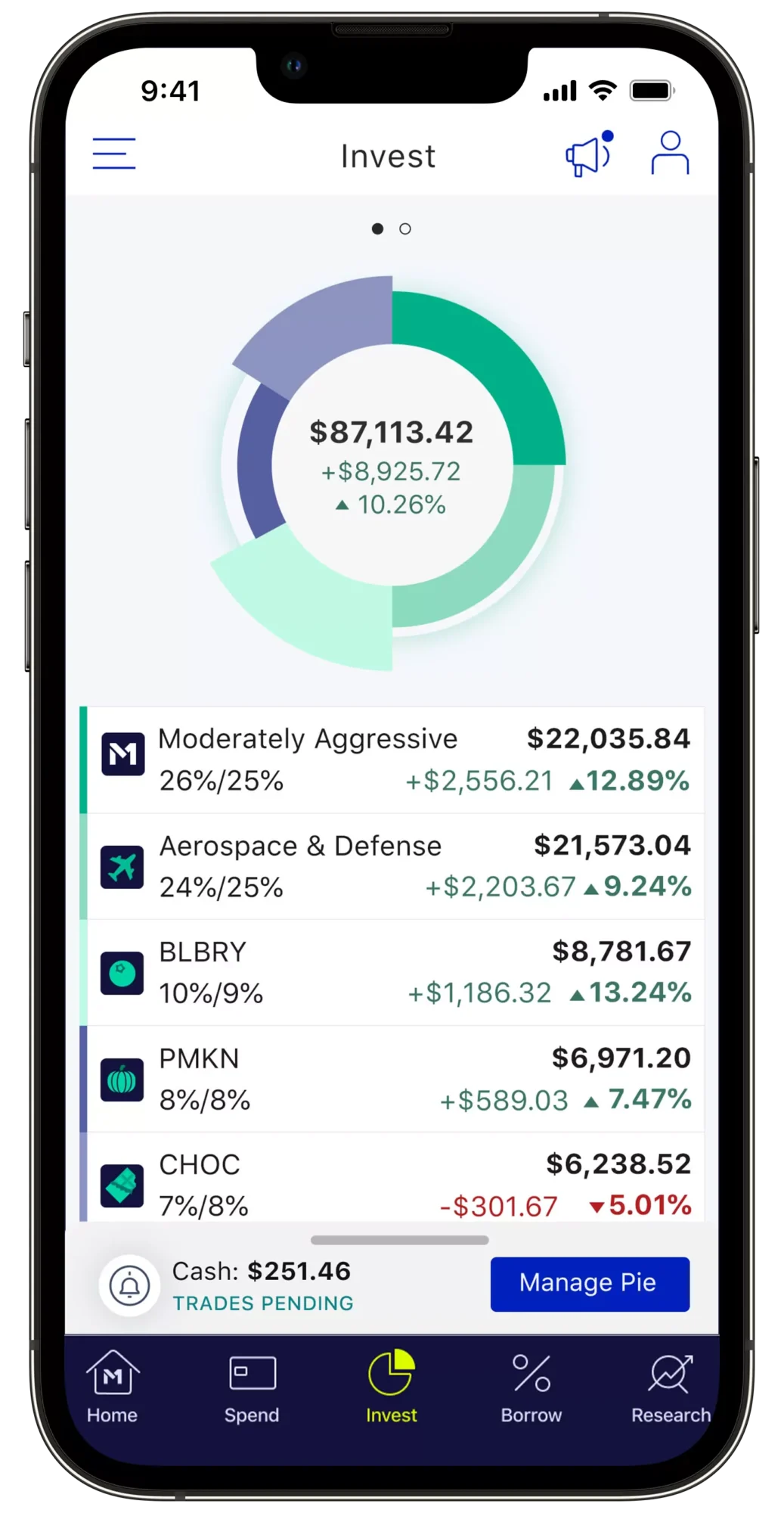 Fine-tune your investing strategy
M1 Portfolio
A portfolio is a single M1 Brokerage Account. Each portfolio is made up of one or more Pies.
Pies
A Pie is a group of investments. Use them to organize your stocks and ETFs or crypto. Then, automate your strategy.
Slices
A Slice can contain an individual investment, another Pie, or even a group of Pies. Pies can contain up to 100 Slices.
Build your first custom Pie, step-by-step
1. Login to M1 and complete account setup.
2. Select "Choose Securities".
3. Choose the stocks and/or ETFs to include in your Pie.
4. Enter the percentage allocation for each asset.
5. Save your Pie and start investing.
Don't want to start
from scratch?
Use an Expert Pie.
M1 offers pre-made Pies to make building your strategy easier. The Expert Pies offered by M1 cater to varying risk tolerances, industries, and other strategic aims. Many follow methodologies used by the world's most successful brokerages and advisors.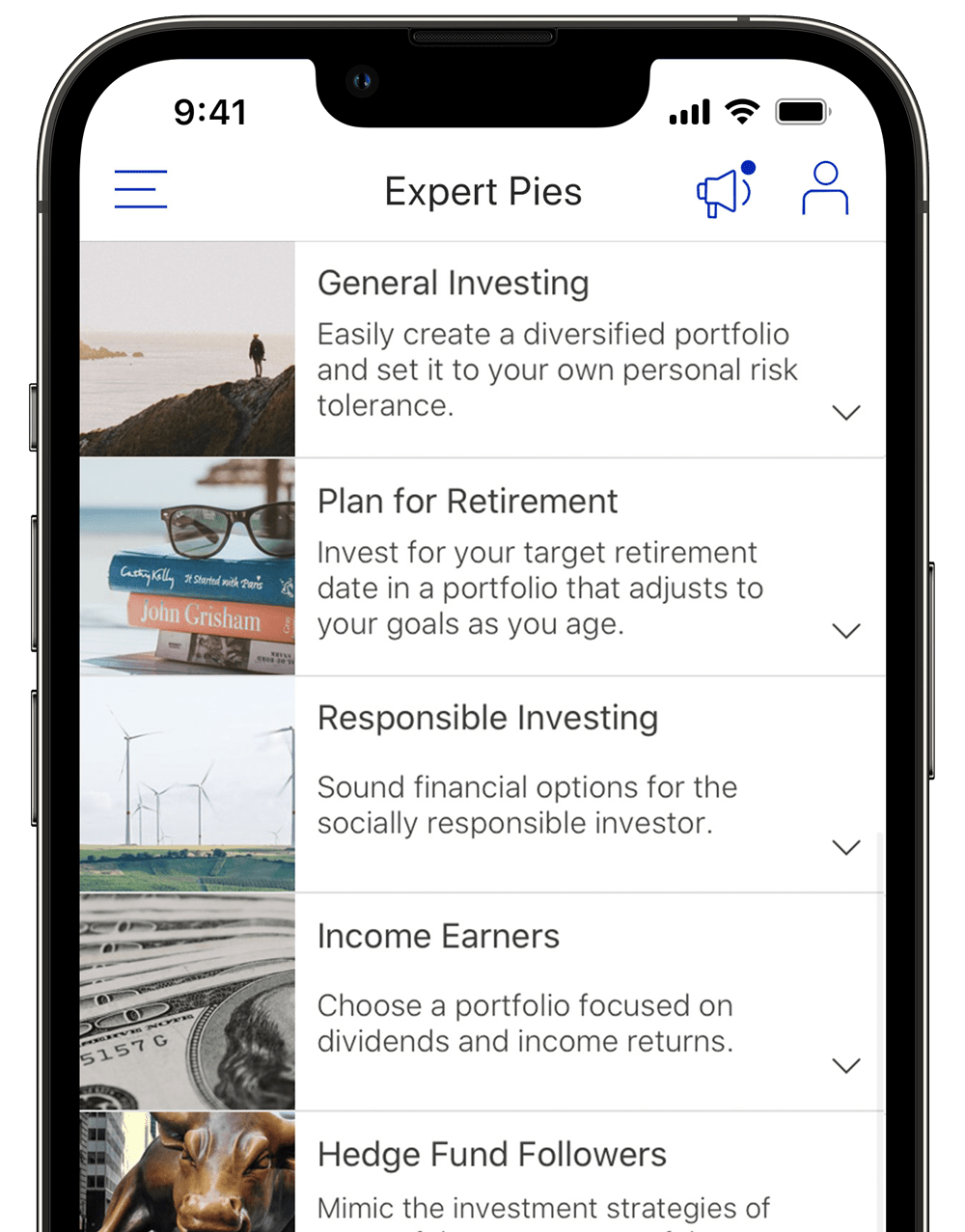 Then, set everything in motion
Choose from a wide selection of pre-built portfolios structured around your target retirement date, risk tolerance, or other long-term investing focuses.
Customize your Pie completely: include slices of different Expert Pies, select individual stocks and ETFs, and set the amounts to your liking.
Turn on auto-invest and we'll take care of the rest. Your contributions will be automatically invested in accordance with the proportions of your Pie.
There are no hidden costs or fees associated with M1 Brokerage Accounts, including M1 IRAs Commission-free trading of stocks and ETFs refers to $0 commissions charged by M1 Finance LLC for self-directed brokerage accounts. Other fees may apply such as regulatory, M1 Plus membership, account closures, and ADR fees. For complete list of fees, visit m1.com/legal/disclosures/misc-fees . For a complete list of fees, see the M1 Fee Schedule.
Start visualizing your strategy with Pies
Investing with another brokerage?
It's easy to move securities to M1 and start using Pies.