Margin Loans
Borrow from just 5.00% to 6.50%1
Borrow against your investments without the extra paperwork at some of the lowest rates on the market. To learn more about the risks of margin, please review our margin account risk disclosure.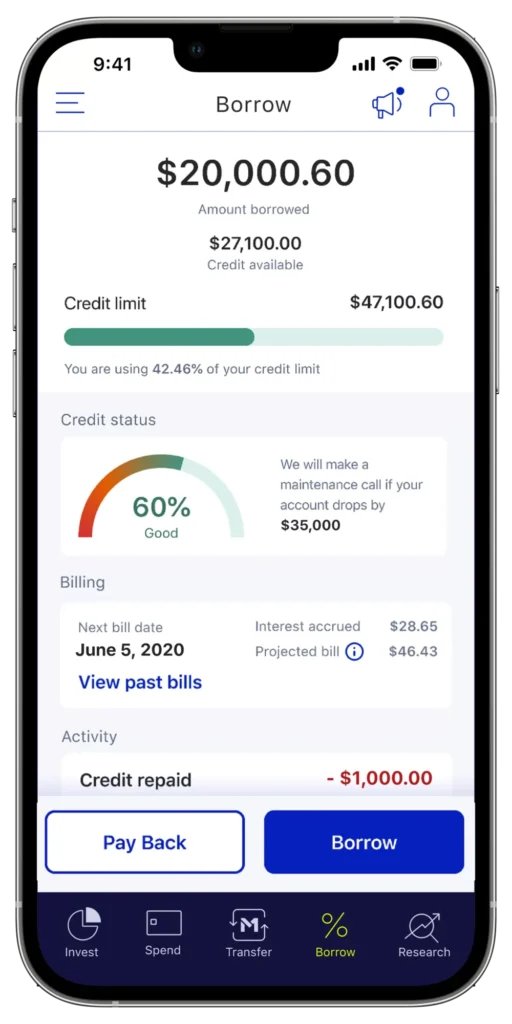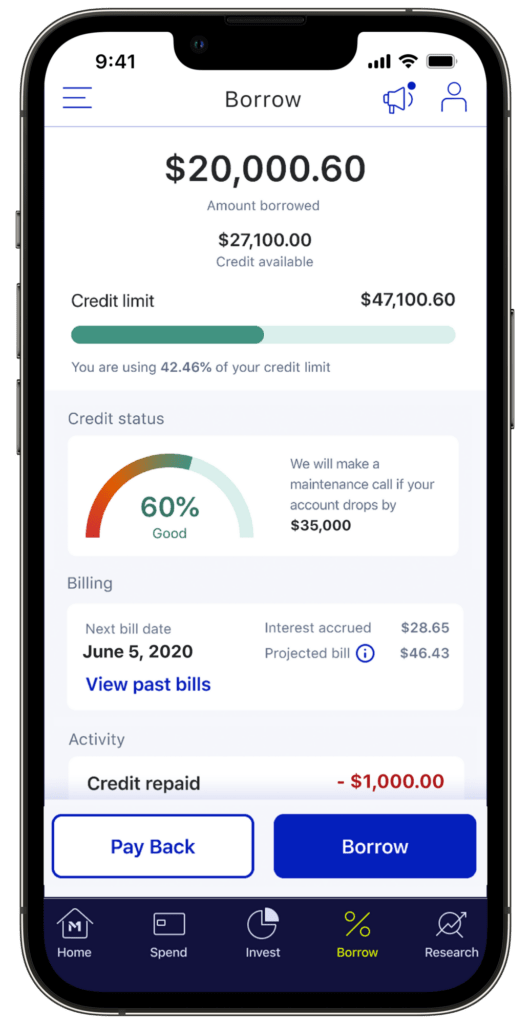 Your money, when you need it
Use margin to access a portfolio line of credit and borrow up to 40% of your portfolio's value with rates as low as 5.00%1 with M1 Plus.
Our philosophy for long-term investing
Stay invested and pay for what you need.
Tap into M1 Borrow's flexible line of credit for things like:
Increasing your buying power to make timely investments
Getting liquidity without selling your investments  
Paying for other expenses whether large or unplanned
1 M1 Borrow available on margin accounts with at least $2,000 invested per account. Not all securities are available for M1 Borrow and the amount that may be borrowed against a security is subject to change without notice. Available margin amount(s) of M1 Borrow may require greater than $2,000 per Invest account. Not available for retirement, custodial, or trust accounts. Margin rates may vary.
2 Funds available in minutes in M1 Spend or M1 Invest accounts, available in 1-2 business days in external banks.