What is Reg E or Regulation E, and how does it affect you?
What is Reg E?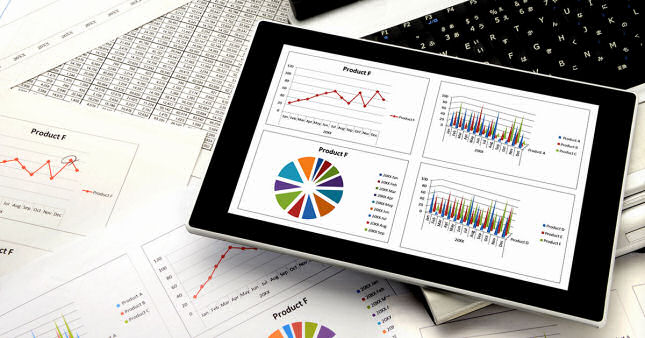 Regulation E, which is also called Reg E, is a federal regulation that was issued by the Federal Reserve System. The Federal Reserve System is the U.S. government's central bank. The Fed was created by Congress in 1913 to provide the nation with a more stable monetary system.
Regulation E includes the rules governing electronic fund transfers or EFTs. It also provides guidance to banks and other institutions that issue electronic debit cards. Reg E is in place for banks, financial institutions, and consumer protection.
How does Regulation E work?
The rule applies to point-of-sale transactions, transfers made with automatic teller machines, and Automated Clearing House transactions. Reg E was issued following the passage of the Electronic Funds Transfer Act of 1978. Both the federal law and Regulation E offer protections to consumers in addition to those provided by the Federal Deposit Insurance Corporation or FDIC.
Electronic Fund Transfers Act
The Electronic Fund Transfers Act is a federal law which is meant to protect consumers who use electronic methods to transfer funds, which are known as electronic funds transfers. Reg E mandates that banks and other financial institutions correct transaction errors. It also limits the liability of consumers when their cards are lost or stolen.
When financial institutions and banks add EFT capabilities to their credit cards, Regulation E applies. It also pertains to credit extensions from banks and financial institutions such as to cover overdrafts.
Statistics of EFTs
According to the World Cash Report, 43 percent of Americans report that they prefer to use their debit cards to make purchases. There are 434,000 ATMs in the U.S. and 13.9 million point-of-sale terminals that accept debit cards.
The Federal Reserve Payments Study reveals that debit payments using cards have increased in number by 10 percent, while remote payments with cards have increased by 22 percent. This shows the importance of having to know your rights as a consumer when using ETFs.
Which electronic fund transfers are protected?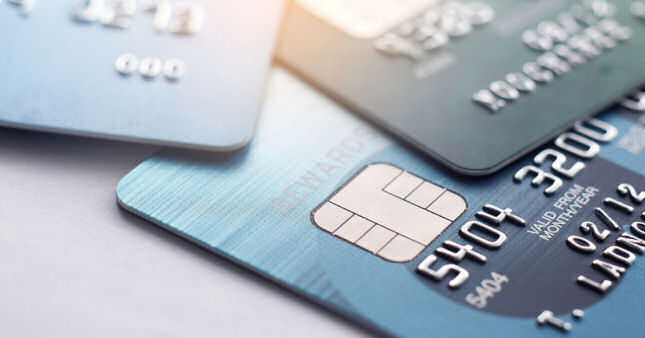 Multiple types of electronic fund transfers are protected under Reg E, including the following:
ATMs
Debit cards
Direct deposit
Electronic checks
Internet EFTs
Pay-by-phone transfers
Credit card only when using EFT functions
When people want to complete EFTs at ATMs, Reg E mandates that they are allowed 24-hour access to make deposits or withdrawals at the machines. Debit cards are issued by financial institutions and allow consumers to make purchases at businesses or online. These transactions with debit cards are covered by Regulation E. However, the law does not cover regular credit card payments, prepaid phone cards, gift cards, and stored-value cards.
Protection applies to direct deposits. This includes pre-authorized deposits into your bank account or recurring bill payments that are taken out. Electronic checks are also covered. This is when a paper check is converted into an electronic payment.
Reg E mandates that you are allowed internet access to your account statements, transfers, and online bill payment information. This covers pay-by-phone, which is when you authorize your bank to make payments for you or to transfer funds over the telephone. Finally, while credit cards are generally not covered under Regulation E, it does apply when you use your credit card's EFT capabilities.
What is not protected?
There are a number of things that Reg E does not cover. It does not protect business accounts or preauthorized plans. These are automatic transfers from an account that is held in a financial institution's name to an account that is held by the consumer.
Reg E protections and the Electronic Funds Transfer Act also do not apply to all electronic funds transfers. Some financial institutions, vendors, and banks offer cash-value cards that have the value shown on the card itself. Electronic funds transfers with these cards are not covered. These include such things as public transit passes, prepaid telephone cards, and store gift cards. Finally, this regulation does not give consumers the right to stop payments.
Institution requirements
Financial institutions and banks have multiple requirements that they must follow under Reg-E and the Electronic Funds Transfer Act regarding electronic funds transfers. They must provide disclosures to consumers that provide them with information about liability for unauthorized transfers and transactions. It must outline the procedures that consumers follow to report electronic funds transfer errors.
The disclosure must provide the contact information of the people who should be notified in the case an unauthorized transaction occurs. It should provide the proper procedure to report the transaction and the procedure on how to file a claim.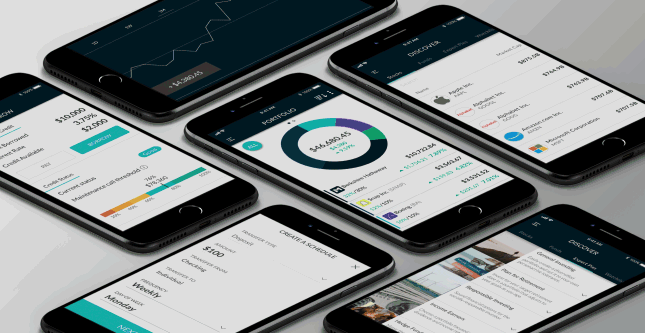 The types of transfers that you are allowed to make and the fees that are associated with each of them must be listed. It must also tell you about any limitations that might exist. For example, if your financial institution limits the number of electronic funds transfers that you can make from your account each month, you should be told this.
You should also be told by your bank or financial institution of your rights, including your right to receive statements and point-of-sale purchase receipts. Your institution should disclose its liability to you in the event that it fails to stop or make certain transactions on your behalf.
Your financial institution must also disclose the circumstances under which it will share your account information with third parties. It should also include information about how long you have to make a report, how to report an error, and how to ask for more information. Finally, financial institutions are required to provide notice of additional fees that it charges to use an ATM.
Electronic Signatures in Global and National Commerce Act
Since consumer authorization must be acquired for electronic transfers, this can be done by signature or similarly authenticated by the consumer, such as the electronic signature. The Electronic Signatures in Global and National Commerce Act is a federal law that was enacted in 2000. It recognized that electronic signatures and electronic records that are used in interstate commerce are valid. This law was written to make certain that contracts that are entered into online are recognized as legally valid.
Each state also has its own laws regarding electronic signatures and records. However, the federal law is the only one that specifically covers e-commerce.
This authorization can be in paper form or an electronic signature, but in order to comply with Regulation E, the format must be recognizable as the consumer, and provide confirmation of the consumer's consent to authorize.
Consumer protection
The Consumer Financial Protection Bureau is tasked with protecting consumers by enforcing consumer protection laws. In its capacity, the Consumer Financial Protection Bureau enforces Regulation E.
Under Reg E, there are several things that you must do when there are unauthorized transactions on your account due to identity theft or to a lost or stolen debit card. You have 60 days to report the unauthorized transaction to your bank or financial institution. The time period begins on the date that the first statement containing the transaction was issued. This makes it important for you to review your statements each month carefully when you receive them.
You also must tell your bank immediately if your ATM or debit card has been stolen or lost. The EFTA limits your liability to $50 if you make the report within two days. If you wait and make your report within 60 days, you could be liable for up to $500 in losses.
Once you have reported your card as lost or stolen and have reported an unauthorized transaction, your financial institution must commence an investigation of your claim. It must be started in 10 business days of your notification and may take up to 45 days to be completed. At the conclusion of the investigation, if the bank finds that the transaction was unauthorized, it will have to give you back the disputed money.
Your bank must tell you what it found within three days of the conclusion of the investigation. If it rules in your favor, it will have one business day to fix the error.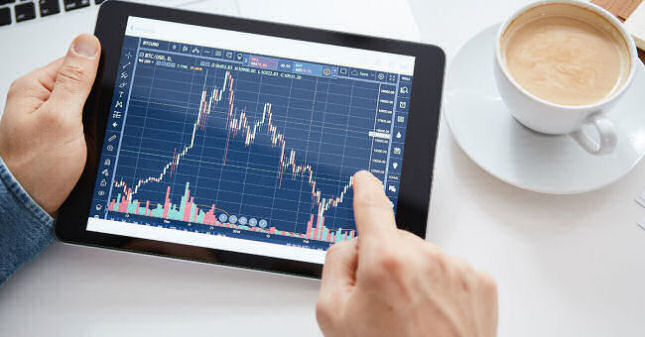 Remedies
The Consumer Financial Protection Bureau allows you to file a lawsuit against your bank or financial institution if it does not credit money back to you or correct an error for an unauthorized EFT. By filing a lawsuit, you may be able to recover damages in court.
If the institution fails to prevent an electronic funds transfer after you reported your card as lost or stolen and asked to have your account frozen, you may also be entitled to damages. The damages that may be available to you include the money that you lost in the unauthorized electronic funds transfer. You may also be able to recover punitive damages ranging from $100 to $1,000 along with court fees and attorney's fees.
Simple, secure, investing with M1
M1 Finance is a cutting-edge investment platform and mobile app that has earned thousands of top independent reviews. It has also been covered in most of the major financial media publications and television channels.
M1 Finance is fully regulated. We are a broker-dealer that must strictly abide by the rules that have been established by the Financial Industry Regulatory Authority or FINRA. These rules were created to protect both our customers and their accounts.
Our accounts are insured. We're a member of SIPC, so securities in accounts are protected up to $500,000. Since SIPC insurance does not protect against loss in the market value of securities, our clearing firm has also purchased supplemental insurance in the event that SIPC limits are exhausted.
Free, automated investing with no trading fees or commissions
M1 Finance empowers you to manage your money and build wealth with ease. The intuitive design makes it easy for investors of every level to invest. You are able to create your own custom portfolio for your individual needs and goals. Alternatively, you can select from more than 80 prebuilt expert portfolios according to different levels of risk tolerance, time horizons, and financial objectives.
The investment platform and app offer anytime, anywhere access to powerful automation from your smartphone, tablet, or laptop. M1 Finance lets you open an account for free and invest without having to pay any management fees or commissions, allowing your money to grow even more over time.
With M1 Borrow, you are able to use a flexible line of credit from your portfolio. This lets you borrow up to 35 percent of your portfolio and pay it back according to your own schedule. This feature lets investors have instant access to a flexible use of credit at one of the lowest interest rates on the market. M1 Finance makes investing simple and is recognized as a leading brokerage.