Financial Education Articles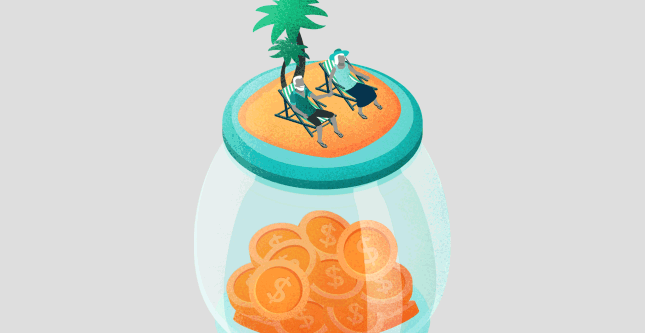 M1 Finance offers free, automated investing that lets you build simple custom stock portfolios. With M1 you can spend more time doing what you love and less time on watching your investments.
For financial education, M1 offers hundreds of IRA articles, finance articles, retirement articles and investing articles.
You can use the M1 trading platform with zero commissions by visiting our homepage or calling 312-600-2883 or sign up to get started today.
Finance Articles
M1 provides simple and easy to understand definitions of the most important financial terms. You can also see more financial articles on our other educational articles pages. The financial glossary includes dozens of common financial concepts and phrases designed to help make you a better investor. Learn more about 401ks, 529 plans, FINRA, SIPC, dividends, mutual funds, a line of credit, investment planning, retirement strategies and AMT, among many other areas.
Taxes on dividends, dividend taxes
Understanding a margin loan and how it works
Building Wealth: Great Financial Habits to Become Wealthy
Setting up a trust: Everything you need to know
What is an investment? Everything you need to know
Asset protection: Protect your assets with an asset protection trust
The importance of a trust for estate planning
Trust funds: Everything you need to know
Learn from Warren Buffet quotes and other famous investment quotes
Understanding micro-investments and how they can benefit you
Contrarian investing and what it is
Free guide: Investing in your 20s, 30s, 40s, 50s and 60s
IRA Articles and Retirement Articles
Learn more about Individual Retirements Accounts and help plan your retirement. IRA rollovers are easy with M1 Finance and can be done quickly at no cost. Learn about traditional IRAs, Roth IRAs, IRA rollovers, SIMPLE IRAs and SEP IRAs. Many IRA areas are explained including inherited IRAs, differences between 401ks and IRAs, IRA penalties and early distributions.
Starting an IRA: Open an IRA today
How to roll over a 403(b) to an IRA
Investing, Apps and Financial Web Sites
M1 offers one of the top investment apps and robo-advisor platforms. We also offer a large number of financial investing articles where you can learn more about the best personal finance sites, reviews of money blogs, the best investing books and more investing books.
How mobile trading apps can benefit you
The capital asset pricing model (CAPM)
M1 Finance news and M1 press coverage
What M1 Finance social media and M1 Finance social networks show
Disclaimer
The material in these articles is for educational purposes and is not intended to be relied upon as a forecast, research or investment advice, and is not a recommendation, offer or solicitation to buy or sell any securities or to adopt any investment strategy.
The information and opinions contained in this material are derived from proprietary and nonproprietary sources deemed by M1 Finance to be reliable, are not necessarily all-inclusive and are not guaranteed as to accuracy. As such, no warranty of accuracy or reliability is given and no responsibility arising in any other way for errors and omissions (including responsibility to any person by reason of negligence) is accepted by M1 Finance, its officers, employees or agents.
This material may contain 'forward looking' information that is not purely historical in nature. Such information may include, among other things, projections and forecasts. There is no guarantee that any forecasts made will come to pass. Reliance upon the information in this material is at the sole discretion of the reader. Past performance is not a reliable indicator of current or future results and should not be the sole factor of consideration when selecting a product or strategy.