M1 Finance news and M1 press coverage
An innovative online broker and mobile investment app, M1 Finance has changed how people invest. The company combines the best of roboadvisory services with the ability for investors to take a more active role in customizing and managing their portfolios. Many M1 Finance articles have been written about the company, and the M1 media has largely been very positive.

The M1 press includes numerous M1 Finance articles by major financial and news publications such as Barron's, Forbes, CNBC, and CNN. There are also many M1 articles written by finance professionals and investors. This article will provide an overview of the positive reception and coverage that the company has received through the M1 media. The M1 articles that have been highlighted below represent just a fraction of the articles that have been written, and they can give you a good idea of the company and why you might want to consider opening your account with M1 Finance.
Barron's: M1 Blends Automatic Saving With Robo Advisory
Barron's took a look at the M1 Finance platform before its launch in 2016. Barron's found M1 Finance to be intriguing because investors can set up automated transfers in blocks of dollars and can select stocks or ETFs in which they want to invest without having to build their portfolios through individual trades. Barron's also liked M1's pre-built expert pies and the visual representation of the portfolio and its performance with the pie charts. Barron's sums up its review of M1 Finance by stating that it solves the problems that are a part of most ETF-only roboadvisors.
CNN: Borrow like the big investors (with a lot less)
CNN notes that traditionally, only wealthy investors were allowed to take out loans secured by their investment accounts. In most cases, they had to have at least $100,000 up to $1 million to be able to do so. At the time of this review, M1 Finance had turned that concept on its head by offering investors who had at least $25,000 in their taxable accounts the ability to take out loans at a rate of interest of just 3.75% without credit checks. Since that time, M1 has dropped the threshold even further to a minimum balance of $10,000 with M1 Borrow.
CNBC: Popular investing apps that let you trade for free, or next to nothing
CNBC highlights the fact that M1 Finance does not charge any commissions or trading fees and is a great alternative to paying hundreds of dollars per year in fees for investing. According to CNBC, investors can choose the percentages that they want to assign to each stock and ETF in their portfolios. When they deposit money, the platform allows investors to begin trading for free when they have $100 in their taxable accounts or $500 in their retirement accounts.
Yahoo Finance: M1 Finance Has A New Feature That Lets You Borrow Against Your Portfolio
In this M1 media coverage, Yahoo Finance highlights M1 Borrow, which allows investors who have a minimum balance in their taxable brokerage accounts to borrow up to 35% of the balance of their portfolios at a very low rate of interest. Investors can then repay their loans on their schedule, allowing them to access the value of their portfolios without having to sell securities that they hold in them.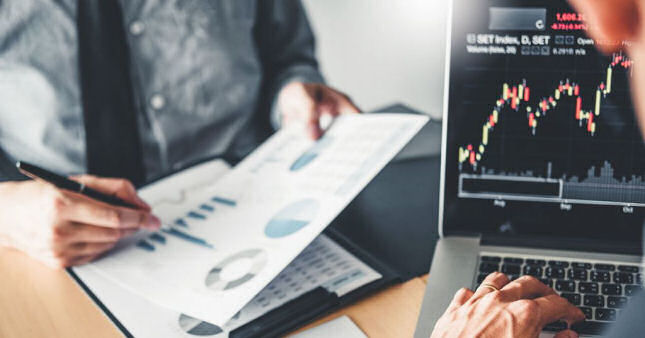 Forbes: 6 Lies About Investing People Actually Believe
Jeff Rose addresses the myth that investing is too time-consuming by using M1 Finance as a positive example. Rose states that it takes less than an hour to open an investment account and to fund it. He then talks about how M1's automation features allow investors to passively invest. Once you choose your securities and assign your target allocation percentages to each, you can set up automatic transfers from your bank account. The money will flow into your portfolio according to the allocations that you have chosen so that you will not have to give your account too much thought.
The Street: 7 Best Free Stock Trading Platforms in 2019
The M1 Finance press piece in The Street, highlights M1 Finance as being among the best online investing apps. The Street particularly likes the ability of M1 investors to customize their portfolios and to invest in fractional shares for fractions as low as one penny. The article also points out that M1 is commission- and trading-fee free.
MotleyFool.com: The Best Places to Buy Fractional Equity Shares
The Motley Fool highlights the fact that investors can invest for free without paying any commissions or trading fees. It also likes that investors can buy fractional shares of any stock or ETF. Finally, The Motley Fool highlights M1 Spend and M1 Borrow as integrated features that offer even more benefits.
Wealth Management: M1 Finance Cuts All Robo Advice Fees to Zero
Wealth Management reported on the M1 news that the firm had cut all of its fees to zero, allowing its investors to invest for free regardless of the size of their accounts. Brian Barnes, the CEO of M1 Finance, states that he believes free investing is the direction that the industry is headed.
US News: 5 Ways Robo Advisors Will Change in 2019
The M1 Finance media coverage in U.S. News highlights the banking-type services that M1 offers to investors in addition to its investment platform and mobile investing app. US News notes that M1 offers loans to its eligible clients. It also notes that M1 will soon offer an FDIC-insured checking account complete with a debit card to its clients.
Paul Merriman: M1 Finance and Paul Merriman's Recommended Portfolios
In this M1 Finance PR piece, Paul Merriman discusses the benefits of M1 Finance and provides his pie of investments for investors to copy if they would like. Merriman lists the features of M1 Finance that he likes, including the fee-free investing, the support for automatic transfers and automated investing, and the automatic rebalancing each time that you contribute.
Investopedia: M1 Finance Review 2019
M1 media coverage has also appeared in the well-respected site, Investopedia. Investopedia provides a thorough review of M1 Finance and how investing on the platform works. After reviewing its features and capabilities, Investopedia states that M1 Finance is likely the best all-around platform for people who are long-term, strategic investors.
Huffington Post: Brokerage Companies That Let You Trade For Free
The positive M1 Finance press also includes an article in the Huffington Post titled "Brokerage Companies That Let You Trade For Free." The author highlights the fact that investors can invest without trading fees or commissions and that they can choose from a menu of 80 expert portfolios or can customize their portfolios by selecting the stocks and ETFs that they want. At no cost, investors can enjoy unlimited trades, tax minimization strategies, fractional shares, and the ability to get a loan for eligible investors.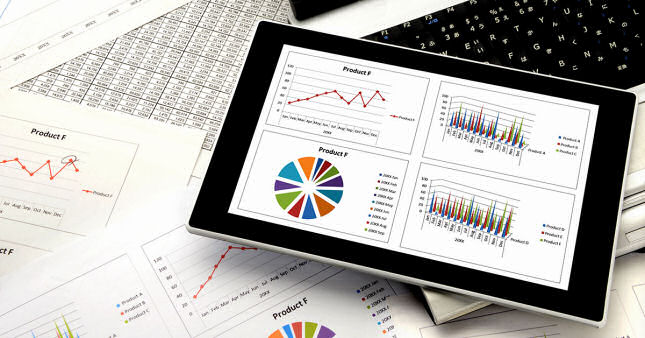 Benzinga: M1 Finance Reaches 100K Funded Accounts, Prepares To Launch Banking Feature: 'The Comprehensiveness Of The Platform Makes It Unique'
In its M1 news coverage, Benzinga interviewed Brian Barnes, the CEO and founder of M1 Finance about the company's growth and its move into the banking space. Barnes explains that M1 Finance is a holistic money management and investment company. He also explains that the company's growth to more than 100,000 accounts is primarily due to positive referrals by existing users to their friends and family members.
Best Roboadvisors: 2019 M1 Finance Review
In this review, Best Roboadvisors highlights the fact that M1 Finance is 100% free and does not have a minimum balance requirement. The investment pie charts are highlighted as a great way for investors to quickly see how their portfolios are doing. Best Roboadvisors likes the fact that the pies are customizable and characterizes M1 Finance as among the best roboadvisory services available for all types of investors.
The Points Guy: The Best Investment Apps for 2019
The Points Guy explains that investors can build fully customizable portfolios of stocks and ETFs and to purchase fractional shares at no cost. He likes the commission-free trades, the automated transfers, and the easy tax reporting since M1 is fully integrated with TurboTax and H&R Block.
Cheddar: Brian Barnes – M1 Finance
Cheddar's interview of Brian Barnes about M1 Finance provides excellent M1 PR. In this interview, Barnes explains how M1 Finance works and tells the viewing audience that they can choose their stocks or investment pies and can select stocks in companies in which they believe. He stresses the importance of people knowing where their money is going and what it is invested in.
The M1 Finance information on its Wikipedia page explains that M1 is a robo-advisor that is registered with the Securities and Exchange Commission and is a member of the SIPC and the FINRA. It talks about the history of the company and its founder, Brian Barnes. It discusses the fact that M1 does not charge fees and offers M1 Spend and M1 Borrow in addition to its investment platform.
Finovate: M1 Finance to Launch New Current Account Offering
In its M1 Finance news coverage, Finovate looks at M1 Finance's newest feature, M1 Spend. This current account comes with a debit card and allows investors to deposit their paychecks from work, spend their money, and pay their bills. It is integrated with M1 Invest and M1 Borrow, allowing investors to easily move their money between all three. This account is FDIC-insured, and the money on deposit is held by Lincoln Bank.
ChicagoInno: After Dropping Fees, Investing App M1 Finance Says Growth Has Skyrocketed
In its M1 news coverage, ChicagoInno reports that after M1 Finance dropped its fees to zero in Dec. 2017, its growth skyrocketed in Jan. 2018. According to the M1 news, the company began adding from 600 to 700 accounts per day after it dropped its fees. Brian Barnes said the company experienced inflows of up to $1 million per day.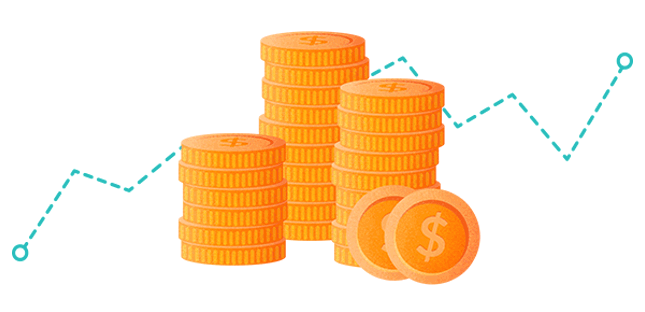 Brokerage-Review.com: M1 Finance Review
The review site explains the various features of M1 Finance and emphasizes the fact that investing is free. It discusses the pies of investments and ultimately recommends it for beginners, long-term investors, retirement account investors, and people with smaller accounts. The review site then gives M1 Finance a badge for being the best low-cost broker of 2019.
Day Trade Review: M1 Finance Review – How Does This Robo-Advisor Stack Up?
Day Trade rates M1 Finance highly for its flexibility and its fractional shares. It likes that M1 allows investors to take a more active role in building and managing their portfolios.
Retire Before Dad: M1 Finance Review 2019: The Future Of Personal Finance Is Free
Retire Before Dad provides an excellent review of M1 Finance. This review highlights all of the features that M1 has to offer and emphasizes its ease of use and the fact that it is free. Retire Before Dad fully recommends M1 Finance. In a final piece of M1 PR, the review is closed by stating that M1 has brought the future of finance to today.
Why investors choose M1 Finance
Investors choose M1 Finance because they can customize their portfolios, invest in fractional shares, and access the automation from anywhere and at any time. They can use the investing app and platform to save, build wealth, and work towards retirement.

M1's approach to investing is unique. Your investments are represented in a handy pie chart so that you can see at a glance how they are performing. You can create your pie of investments and assign the percentages that you want to assign to each slice. There are also expert pies that have been curated by experts. These allow you to choose a portfolio that has been tailored to meet your risk tolerance, goals, and the time that you have to invest.

In addition to its ease of investing, M1 Finance also makes it simple for you to borrow and to spend. With M1 Borrow, eligible investors can borrow as much as 35% of their account balances at an interest rate that is much lower than for other types of loans. This loan does not require any additional documents, credit checks, or any other steps. You can pay it back on your schedule.

One of the best features of M1 Finance is that it does not charge any commissions or trading fees, allowing you to invest for free. The app also has a variety of accounts, including IRAs, Roth IRAs, SEP-IRAs, joint taxable accounts, individual taxable accounts, and trust accounts. If you have an IRA or 401(k) somewhere else, you can roll your accounts over to a new IRA at M1 Finance without paying any fees.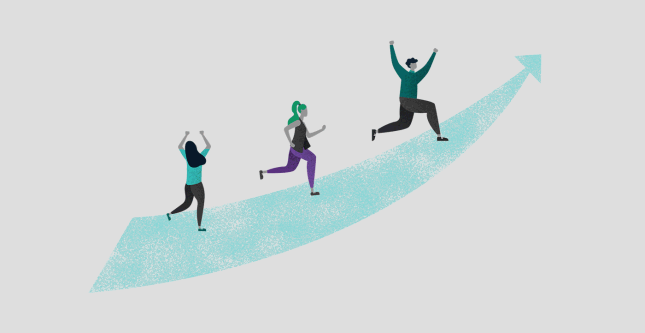 Open an account today
After opening your account, you can create a custom portfolio by picking your securities or choose from our expert pies. You can also choose some of your securities while also investing in an expert pie to create a blended portfolio.

M1 implements strategies to minimize your tax burden and includes powerful automatic features to keep your portfolio in balance at all times. By offering automatic reinvestment of your dividends and fractional shares, M1 helps to keep your money fully invested.