M1 Finance resources overview
We offer many free M1 resources, including ebooks, personal finance calculators, infographics, reviews of the major personal finance blogs and reviews of top financial books. The many ebooks and guides cover areas like investing, retirement, IRAs, and margin loans, among others.

M1's free investing guide explains numerous aspects of investing, including how to pick securities, the importance of diversification, rebalancing your portfolio, and other helpful topics. There are several M1 calculators, including retirement calculators that can tell you how much is needed to retire, a traditional IRA calculator, a Roth IRA calculator, and a calculator that can help you see how M1's integrated products can save you money or make you money.

The M1 infographics explain everything from how ETFs work, what roboadvisors are, investing by the decade, how fractional shares work, and how portfolio loans may help your investing. Finally, there is also a helpful section on finance blog review lists, finance book review lists, and others.
M1 Ebooks and M1 Finance Guide
One category of resources is M1 ebooks and M1 Finance guides. These ebooks and M1 Finance guides can help you to learn about investing and saving for retirement in a way that helps you to avoid costly mistakes.
In the free ebook, "Demystifying IRAs Guide," readers can learn the differences between the seven different types of IRAs, including traditional, Roth, SIMPLE, and SEP IRAs. They can also learn about employer-sponsored plans such as 401(k), 403(b), and 457(b) accounts. The ebook explains each type of retirement savings account and includes handy comparison charts to help you to understand which types might be right for you.
The M1 ebook "Portfolio Loan Guide," teaches readers the benefits of portfolio loans with examples using the M1 Borrow program. This program is available for free to everyone who has a taxable brokerage account with a balance of $2,000 or more and allows borrowers to borrow up to 40% of their portfolio balances at a low rate of interest and to repay it on their schedules.
Investing in your 20s, 30s, 40s, 50s, 60s
One of the most informative M1 Finance books, "Investing in your 20s, 30s, 40s, 50s, 60s," teaches investors how their investment strategies should change during each decade that they invest. Younger people are generally able to stand more risk and may have different financial goals than older investors. As people draw near to retirement, the book explains why they should become more conservative and how to make those types of investment choices.
The "M1 Investing Guide" is an invaluable resource with more than 100 pages and 20 articles on investing. You can find information about risk tolerance, financial planning, retirement planning, stocks, ETFs, and more. This handy guide should be a go-to resource when you want to learn more about different investment topics.
Another one of the M1 free ebooks is the "M1 Retirement Guide". This free guide is over 100 pages and has 20 articles on retirement ranging from a retirement checklist to retirement planning to IRAs to Roth IRAs to Backdoor IRAs to financial plans to early retirement.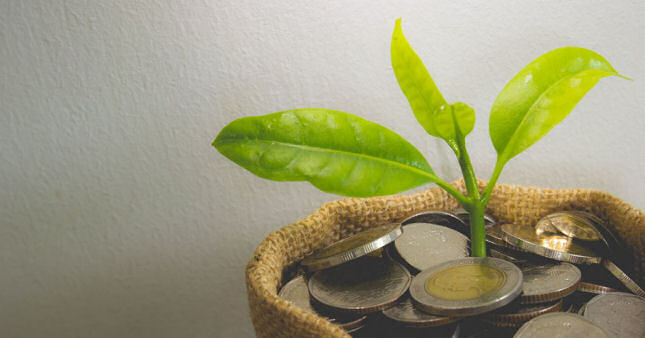 The "M1 Spend Guide" provides an overview of M1 Spend, one of our newest programs. The guide discusses how the checking account offers higher interest rates and comes with credit cards. M1 Spend is integrated with your investment account, making transfers simple.
An important M1 Finance guide is our "Roboadvisor and Automated Trading Guide". This e-publication covers automated trading, roboadvisory platforms, portfolio allocation, and tax loss harvesting. It also discusses your portfolio allocation to investment pies and provides some M1 Finance pie examples. The guide demonstrates how roboadvisors work and how they can help you with wealth management.
M1 Finance calculators
The M1 Finance calculators are designed to help with retirement and IRA planning. There are M1 calculators to help you see what you might expect in retirement, the age at which you can retire, and a calculator to help you to identify cost savings. There are also calculators for your traditional IRA and your Roth IRA. Using these calculators can help you to project what you might have in the future if you continue to save in the same way.
The M1 retirement calculator allows you to see what you need to save between now and your retirement age to retire comfortably. You can put in your monthly savings amount, the expected rate of return, and the number of years you have to see how much you can expect to have by the time that you retire. This can help you to determine whether you need to make adjustments to your retirement planning.
M1 Integrated Finances Cost Saving Calculator
The M1 Finance integrated finances calculator can show you how you can save costs by integrating your finances. You can also see areas that you can cut to lower your costs and increase your savings.
The traditional IRA calculator lets you calculate how your IRA account balance will grow over time based on the years that you have to contribute, the annual amounts that you can invest, and the expected interest rate. It takes 30 seconds or less.
The Roth IRA calculator allows you to input your annual contribution amount to your Roth IRA to see how much your account can be expected to grow by the time that you retire. You can input the expected annual rate of return based on your portfolio and the duration of time that you have to invest. Its fast and easy to use.
M1 Finance Infographics
The M1 Finance infographics provide information in a visual form to make it easier to understand. The infographics cover IRAs, investing by the decade, roboadvisors and automatic trading, ETFs, fractional shares, and portfolio loans. Each infographic also links to in-depth articles for further information.
The how IRAs work infographic provides a quick overview of how an IRA works. You can read the linked article to learn more.
Investing by Decades – Investing in your 20s, 30s, 40s, 50s, 60s
The investing by decades infographic provides a visual overview of different financial goals at each decade, levels of risk tolerance, and general strategies. The infographic allows you to quickly check your strategy against the recommendations for your age.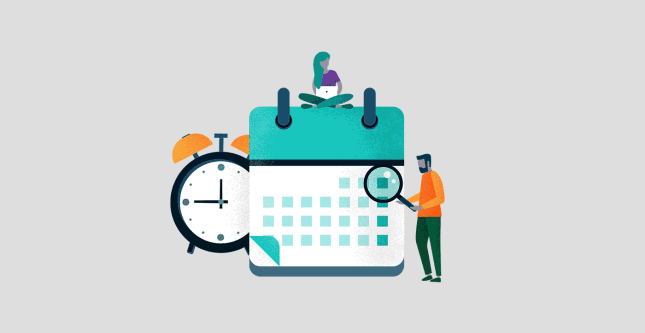 What is a Roboadvisor and How Does Automatic Trading Work?
M1's roboadvisor and automatic trading infographic shows how roboadvisors and automatic trading work. This infographic helps you to understand the benefits of roboadvisors and automatic trading for a "set it and forget it" investment strategy.
What is an ETF and How Do ETFs Work?
M1's ETF infographic provides a concise explanation of exchange-traded funds and how they work. This infographic helps you to learn about ETFs and how investing in them can benefit you.
What are Fractional Shares Work and How do Fractional Shares Work?
M1 Finance's fractional shares infographic explains what fractional shares are and how they work. Fractional shares allow people to be fully invested by purchasing fractions of shares instead of having to wait to buy whole shares.
Understanding Portfolio Loans, Margin Loans, and SBLOCs
The infographic about portfolio loans, margin, loans, and SBLOCs outlines the key features of these types of investment tools. It shows how they can be used to borrow money at a much lower interest rate than other types of loans and how to avoid a margin call.
Finance Blog Reviews and Finance Book Reviews
M1 Finance has a collection of financial book and blog reviews to help investors learn more about personal finance and investment strategies. These M1 epubs allow you to quickly determine the best blogs, websites, and books to read to further your financial education.
The article, "Best Financial Websites" contains a list of the best financial websites for people to read on the internet. The websites on this list are packed with important information and can help you to become more financially savvy.
If you would like to find a good finance blog review, the article, "Personal Finance Blogs" contains reviews of the top personal finance blogs on the internet. Reading this article can help you to decide which blog you want to follow to improve your financial literacy.
The article, "Best Money Blogs" offers M1 guides and reviews of the top money blogs that you can read. When you read some of these blogs, you can learn how you can build your wealth and can budget your money more effectively.
The article, "Best Investment Books," provides a roundup of the best investment books written by economists and investors over the past 100+ years. Some of these books contain the key investing principles that drive how many successful investors invest today.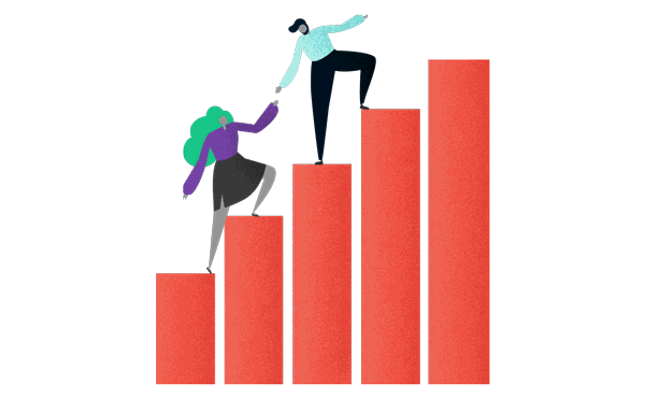 M1 Social Media
In addition to offering M1 Finance books, M1 Finance ebooks, reviews, calculators, and other resources, M1 also has a strong social media presence. Here is a brief overview of our social media pages on different platforms.
The M1 Finance Facebook page contains infographics, videos, links to articles, and reviews of M1 Finance.
On the M1 Finance Twitter feed, you can learn about the newest features that M1 offers and find news about investing and the markets.
The M1 Finance Instagram page offers many links to webinars, articles, M1 Finance ebooks, and M1 Finance pie examples.
The M1 Finance LinkedIn allows you to learn more about the company and its employees while also finding news and links to relevant articles.
The M1 Finance YouTube channel has many webinars and tutorials to learn more about investing with M1 Finance. YouTube also includes hundreds of videos made by our clients about M1.
The M1 Finance Wikipedia page contains information about the company and its background. It also briefly describes the investment platform, the M1 Spend program and the M1 Borrow program,.
The M1 Finance benefits
M1 Finance has changed the way that online investment platforms and investing apps work. It allows investors greater control than many other investing apps while allowing them to invest for free. Investors use M1 Finance to save for their financial goals, to build wealth, and to work towards financial independence.

Investors can choose their securities and target allocations or select from a menu of more than 80 expert pies. The pies contain slices of investments represented visually according to their percentages of the total.

One great benefit of investing with M1 Finance is the ability to invest in fractional shares. These are fractions of whole shares so that you can remain fully invested at all times instead of waiting to save money to get a position in the stocks that you want.

In addition to the investment platform, M1 also makes it easy for you to borrow against your portfolio balance and to spend the money that you earn. M1 Spend is the newest feature offered by M1 Finance and is an integrated checking account with a debit card. It can accept direct deposits. You can use it to pay your bills, spend money with your debit card, and fund your investment account through automated transfers.

M1 Borrow is a portfolio line of credit that allows you to borrow 40% of the balance of your portfolio. To be eligible, you must have a taxable brokerage account with a minimum balance of $2,000. You do not have to fill out any paperwork, and the interest rate is just 7.25% – 8.75%

M1 also offers retirement accounts to investors. You can open an M1 traditional IRA, Roth IRA, or SEP-IRA and rollover your 401(k) accounts or other IRAs to M1 for free. We do not charge any fees to roll your funds over to your M1 retirement account.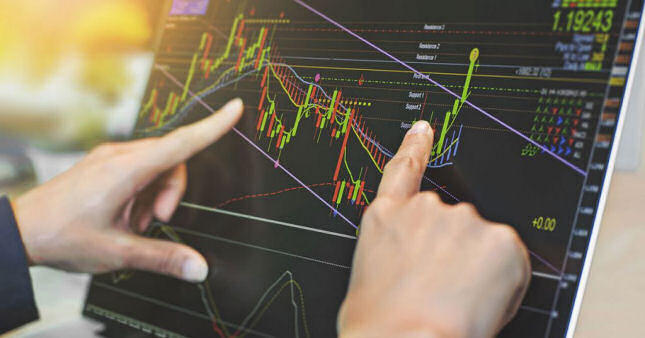 Open an account today
The accounts at M1 Finance can be opened for free, and we do not charge you any commissions or trading fees. When you open your free account today, you can create a custom portfolio or choose an expert portfolio that has been tailored to meet your time to invest, risk tolerance, and financial goals.

M1 harnesses automation to make investing a breeze for everyone. The app offers great accessibility at any time from your smartphone, tablet, or laptop. Features such as automated dividend reinvestments and dynamic rebalancing allow you to save time while growing wealth effortlessly.

To learn more, call M1 Finance today at 312-600-2883. You can also get started today by opening your account now.