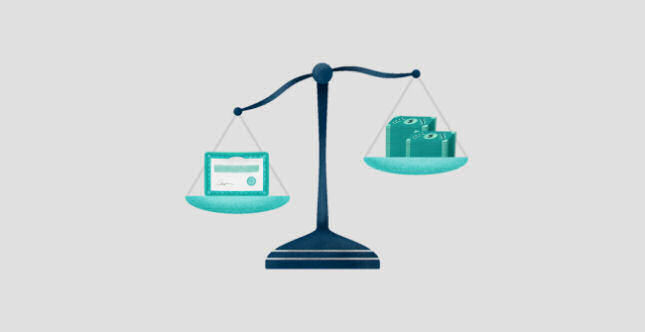 What defines a top investment app?
Investment apps are specialized types of apps that provide a method for you to be able to invest in stocks, bonds, and other investments using your desktop or mobile device. Investing apps open up opportunities for both experienced and new investors to save money and to improve their portfolios.
The best investment apps also help to educate investors on creating and controlling their own financial plans. As the investors use the apps, they can learn how to build wealth and invest in a way that helps them to reach their financial goals.
How do I choose the best investment apps?
When you are searching for the top investment apps, you will want to look for a couple of different things. The best investment apps offer their users tools that are helpful for completing everyday financial tasks. These apps should also make it easy to fund your account and have visuals that are easy to understand.
You should look for investment apps that allow you to move money into your investing account as well as to move your other accounts over the internet. An advantage of using an investment app is that you do not have to call a broker to execute your plans. At traditional brokers where you call the broker to make trades for you, you can be charged commissions and trading fees of up to 2% of your portfolio. The top investment apps come with features that save time and money so that the focus is on building wealth effortlessly.
Statistics on Investing Apps
It is estimated that there are more than 5 billion smartphone users in the world. The broad use of smartphones has contributed to an increasing number of apps. In turn, this resulted in an influx of investment companies that offer apps today.
By 2022, it is projected that people will download more than 258.2 billion apps to their smartphones and other devices. Google Think reports that searches for terms related to investing apps have grown by 115% year-over-year, demonstrating their popularity.
The best investment apps for you
When you are trying to find the top investment apps that will work for your needs, the choices might seem overwhelming. With an abundance of investment companies and offerings, it can help you to know what you should look for.
The best investment apps should offer features that help you to organize your finances and manage them. They should also give you the power to invest through them with ease. Investing apps should also offer cost savings to you by allowing you to invest without being charged any management fees or commissions.
When you are comparing the top investment apps, look for ones that offer strong security and that have a good reputation. Research the apps to find one that has received positive reviews from trustworthy sources. Finally, a good app should offer convenience, allowing you to access its tools from anywhere and at any time.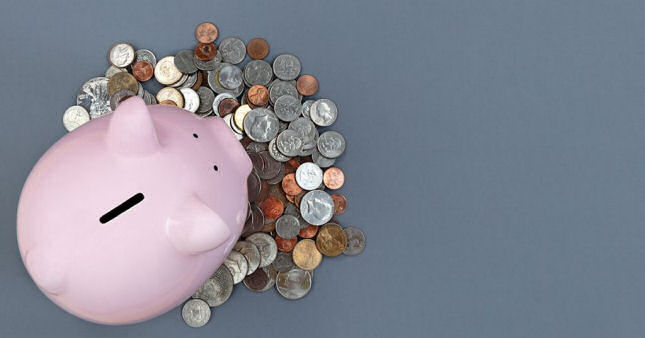 Robo advisors
Robo-advisors are digital financial advisors that offer financial and investment advice. These innovative advisors offer investment management online with little human interaction. The apps are easily accessible and minimize human error. This is done with digital technology and algorithms to make recommendations and investing decisions.
According to Statista, more than $749 billion in assets are under management with robo-advisors today. These digital financial advisors' basis is from Modern Portfolio Theory and the Efficient Market Hypothesis. Investors answer investment-related questions, and the algorithm determines the portfolio and asset allocation that fits the investor's age, risk tolerance, and time horizon.
Some of the purposes of robo investing are to help minimize costs and tax losses. By setting and editing their individual preferences, this type of investing can more easily customize financial goals.
Robo Advisors vs Brokers
| | Robo-advisory services | Brokers |
| --- | --- | --- |
| Fees | Low or no fees charged | High fees charged |
| Services | Provide investment guidance and portfolio management | Provide investment guidance and portfolio management |
| Human advisors | Many offer access to human advisors | Can offer comprehensive financial advice |
| Financial goals | Good when starting out or if your situation is not complex | More complex situations that need guidance |
| Account minimum | Low | Higher |
Features to look for in an investment app
The top investment apps have multiple features that can benefit you. The best investment apps have low maintenance requirements for your portfolio and allow you to build your savings worry-free. They also allow you to enjoy effortless retirement investing.
Trusted apps should also have strong security features, including fraud protection and network defenses. They should be insured through the Securities Investor Protection Corporation. The SIPC provides limited coverage to investors for their brokerage accounts in cases in which the firm becomes insolvent or conducts unauthorized trading or thefts from their securities accounts. It also oversees liquidations of brokerage firms.
Investing apps should be easy to use and feature user-friendly navigation. Account setup should be straightforward. The best investment apps offer a user-friendly interface that is simple to navigate and that has statistics, charts, and current articles about finance. They also come with an array of financial tools that help people with budgeting and have the ability to send you alert notifications about the market.
The top investment apps have tools to help you to figure out your financial plan. The apps should offer both desktop and mobile support and have the ability to set your goals, including both your short-term goals and your long-term goals.
Your short-term goals might include such things as buying new household furniture, completing minor home improvements, or saving money for a down payment for a car. Your long-term goals might include saving for a comfortable retirement, for your children's college, or managing your finances so that you can purchase a home.
Another feature that investing apps offer is fee-free stock trading. When you conduct stock trading, the investing apps should offer low or no commissions or management fees so that you can avoid trading commissions. Even though commissions may seem minor, these expenses build up over time and end up eating into your savings.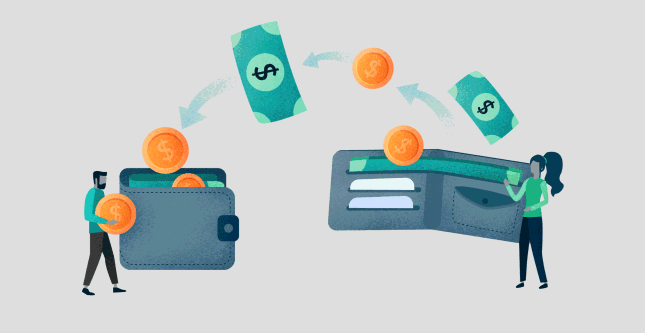 Good investment apps allow you to set up direct deposits into your investment accounts so that you can save money automatically. It should allow you to automate a fixed percentage of your income to be transferred into your chosen investments in the asset allocation percentages that you have selected.
You should have ability to roll over your existing 401(k) or IRA to an account that you open with your investment app. When you do, you should experience a seamless transfer of your funds or assets.
Unique features
Investment apps may offer some unique features that can benefit you. You might be able to use your app to trade anywhere and at any time while enjoying real-time access to your portfolio using the mobile component.
The top investment apps should complete portfolio rebalancing to keep your portfolio aligned with your target asset allocation. It should also offer tax strategies, which helps to minimize your potential tax liability from short-term capital gains.
Investments offered
A top app for investing should allow you to have the ability to invest in stocks and low-cost exchange-traded funds that have been reviewed by experts. It should also offer a range of different types of retirement accounts such as traditional IRAs, Roth IRAs, or SEP IRAs for people who are self-employed. You should also be able to invest in mutual funds if you want to do so.
How much do I need to get started?
Many apps for investing have a low or no minimum account balance requirement. By comparison, online investing sites tend to require larger sums of money as a minimum account balance. When you buy stocks with the app, some offer whole shares for purchase while others allow you to purchase fractional shares of companies, which can help in having your money go further.
How do I fund my account?
When you open an account with one of the top investment apps, you can fund it in the following types of ways:
Electronic funds transfer
Checks
Transfer from existing brokerage
Wire
Top investment apps
In order to assist, below is a short summary that includes some of the investing apps that can be found today.
Acorns is a micro-investing app that offers robo-advisory services. It was incorporated in 2012 and is based in Irvine, California.
Ameritrade is a brokerage firm that is based in Omaha, Nebraska. It offers electronic trading for financial assets.
Betterment is a robo-advisor that is based in New York City and offers the option of choosing a human advisor.
Capital One Financial Corporation is a bank holding company that is based in McLean, Virginia.
The Charles Schwab Corporation offers investment services and products. The company is based in San Francisco, California and was founded in 1971.
Fidelity Investments Inc. is a Boston, Massachusetts-based financial services corporation.
Personal Capital is an online financial advisor and personal wealth management company headquartered in Redwood City, California. It also has offices in San Francisco, California, Denver, Colorado, Dallas, Texas, and Georgia.
Robinhood is a California-based financial services app that offers both mobile and web trading.
Stash Financial is a financial services company based in New York, New York for those looking to to invest small amounts.
The Vanguard Group is an investment advisor company that is based in Malvern, Pennsylvania.
Wealthfront is based in Redwood City, California and was founded in 2011. It is an automated online investing service.
Wells Fargo & Company is a financial services company that is headquartered in San Francisco, California.
When looking for the right app for you, you should search for one that is highly reviewed in the financial industry. M1 Finance is a trusted online brokerage firm with a top investment app that can help you to invest and meet your financial goals.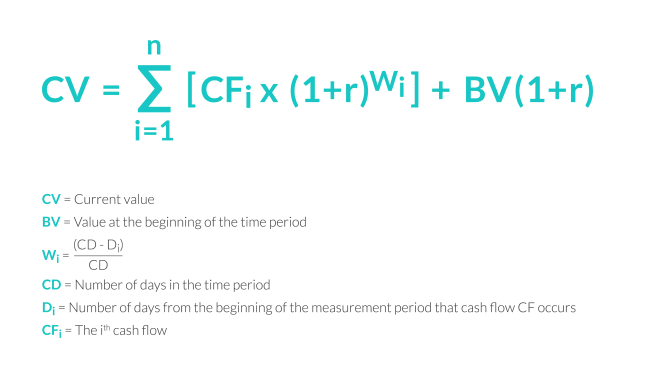 Feel confident with the M1 Finance investing app
M1 Finance is an online brokerage firm that offers an investment platform and app that you can trust. It empowers you to manage your money so that you can build wealth with ease.
M1 offers hassle-free automated custom portfolios and the ability to deposit money into your account at any time and from any location. M1 does not charge any trading fees or commissions and performs all of the heavy lifting for you. You can set up an investing schedule to fit your financial needs. Your contributions will be automatically invested in your investments exactly how you have chosen.
You are able to check your progress at any time and from anywhere. You can check your portfolio from your phone or your desktop. You are also able to automate your investment portfolio for free.
M1 Finance blends key principles of investing with strong digital technology to simplify the process of investing. This helps you to build wealth effortlessly. It has a design that is intuitive so that building and managing your portfolio will be simple.
Investing with M1
When you open your account, you can customize your portfolio to meet your particular needs or choose a portfolio from more than 80 that have been created by experts to match different time horizons for investing, goals and risk levels.
The platform is designed in such a way that it is accessible to everyone. You can enjoy easy access to powerful automation tools 24 hours per day from any location. When you invest, you can do so without paying management fees or commissions, which enables your money to work harder to help you to reach your goals.
The platform helps to save time by using automatic reinvestment of your dividends and dynamic rebalancing so that your portfolio keeps on track to help you to reach your objectives. M1 has one of the top investment apps because it makes the investing process simpler with its technology and adherence to investing principles.