Transfer your account to M1
Why track accounts across multiple sites when you can build wealth on one powerful platform? It's fast, easy, and secure.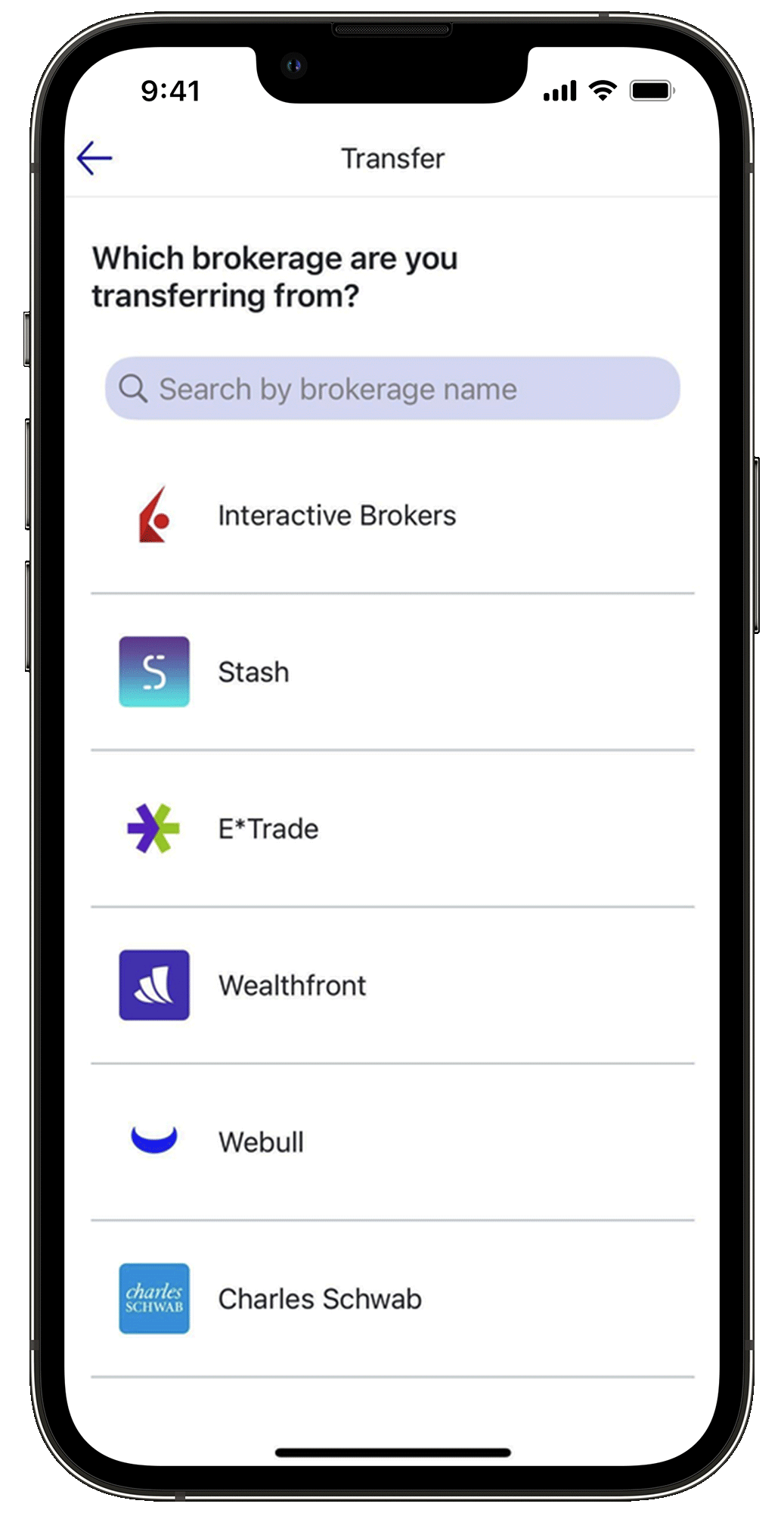 Our biggest bonus ever is back
Get up to $15,000 to invest when you transfer your brokerage account to M1 by November 15, 2023. Earn our best investment bonus before it's gone.
Promotional T&Cs apply.
Move your investments in 3 steps
Thousands of clients have brought assets to M1 to the tune of $2.6 billion.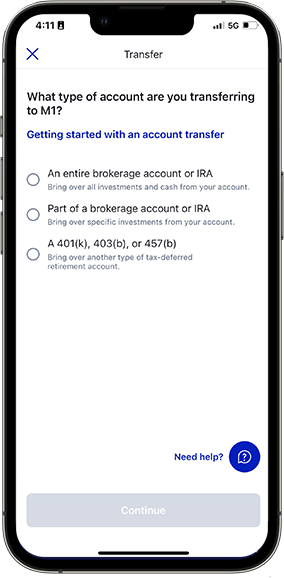 $380+ million
from Vanguard
$375+ million
from Fidelity
$292+ million
from TD Ameritrade
Total control, total automation for your wealth today and tomorrow.
1If you choose to transfer your account to another broker-dealer, only the full shares are guaranteed to transfer. Fractional shares may need to be liquidated and transferred as cash.