Transfer your account to M1
Why track accounts across multiple sites when you can build wealth on one powerful platform? It's fast, easy, and secure.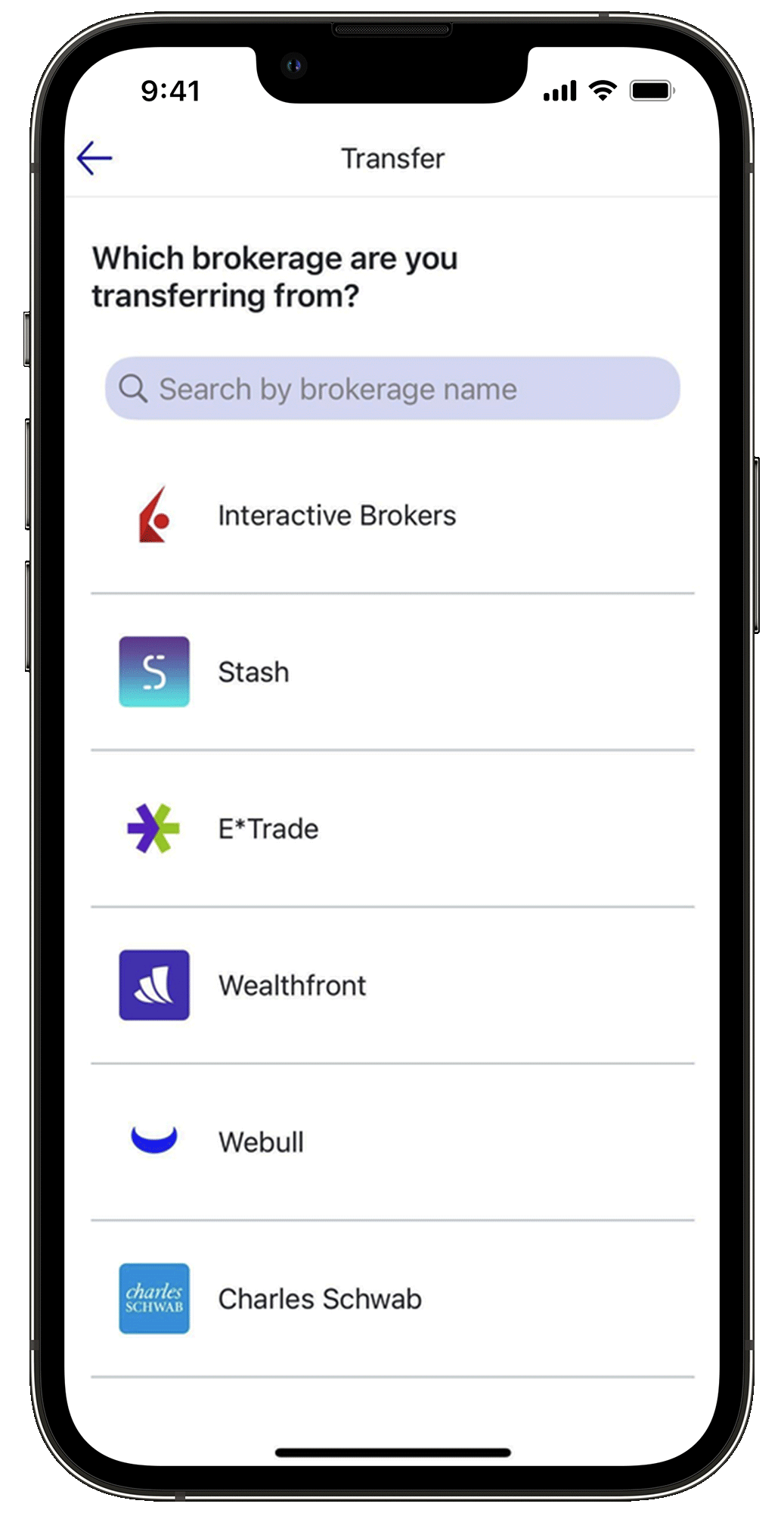 Move your investments in 3 steps
Thousands of clients have brought assets to M1 to the tune of $2.1 billion.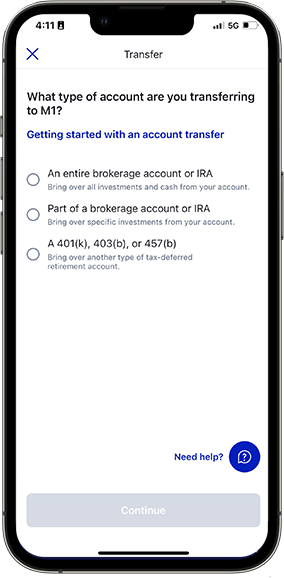 $320+ million
from Vanguard
$300+ million
from Fidelity
$240+ million
from TD Ameritrade
1If you choose to transfer your account to another broker-dealer, only the full shares are guaranteed to transfer. Fractional shares may need to be liquidated and transferred as cash.