M1 Plus
New members can try Plus free for three months
You deserve the best of everything. As an M1 Plus member, you'll get an edge when using Invest, Borrow, and Spend. Only $125/year after trial. Cancel anytime.4

Earn more. Access more. Do more.
By joining M1 Plus, you'll get an edge on your money
moves when it's time to invest, borrow, or spend.
Invest
More ways to grow.
Smart transfers
Custodial accounts
AM or PM trading window
$0 trading commissions
Without M1 Plus
$0 trading commissions
AM trade window only
Borrow
M1 users pay just 4.25%
5.75% without M1 Plus
No application
Pay at your own pace
$2,000 balance minimum1
Checking
1.70% APY.2
1% cash back.
Send recurring paper check
4 monthly ATM fee reimbursements
0 international fees
Without M1 Plus
$0 balance minimum
1 monthly fee reimbursement
0.8% – 1% international fees
Credit
$95 fee waived
for members
Apply to earn 1.5% – 10% cash back3
Reinvest rewards in eligible accounts
Visa Signature® benefits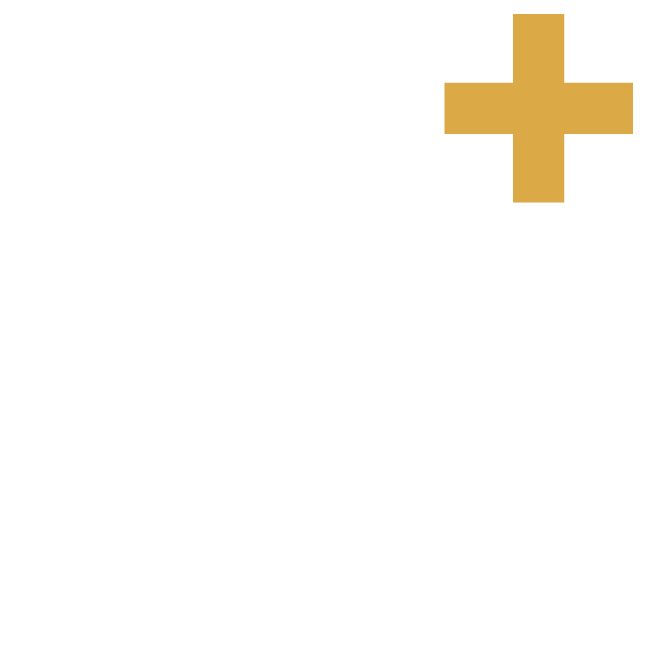 Look for the M1 Plus symbol while using the M1 app.
It means you're enjoying a premium perk!
Join an exclusive club
Plus members get special privileges. As a member of the Plus community, you'll have access to the latest and greatest tools, upcoming webinars, and offers tailored to the Plus experience.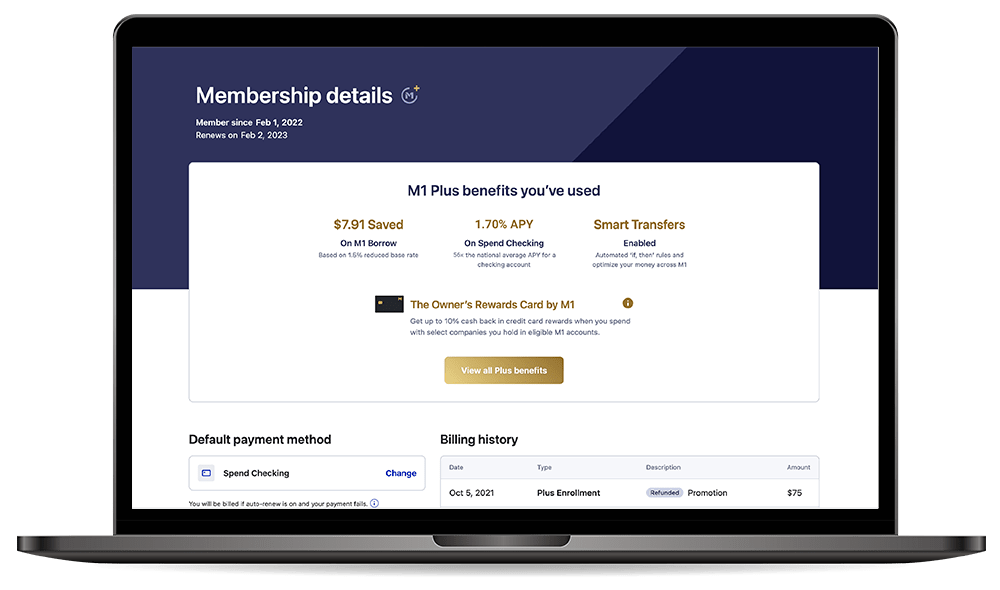 Sign up in minutes for the best perks
Cancel anytime from your account settings.
Free for the first three months
You deserve the best of everything. As an M1 Plus member, you'll get an edge when using Invest, Borrow, and Spend. Only $125/year after trial. Cancel anytime.


$125 for returning members
That's about $10.42 each month, for the best of everything we offer. The cost of Plus is billed annually.
1M1 Borrow available on margin accounts with a balance of at least $2,000. Not available for retirement and custodial accounts. Rates may vary.
2No minimum balance to open account or to obtain APY (annual percentage yield). APY valid from account opening. Fees may reduce earnings. Rates may vary. National average is 0.03% APY as of April, 2021. Obtained from the FDIC
3Must own securities in a qualified M1 investment account as explained in M1's Owner's Rewards Terms & Conditions to be eligible for 2.5%, 5%, & 10% categories. Credit card cash back rewards earned on eligible purchases subject to a maximum of $200 cash back per calendar month.
4Your free trial (a $31.25 value) begins the date you enroll in the M1 Plus subscription, and ends 90 days after ("Free Trial"). Upon expiry of the Free Trial, your account is automatically billed an annual subscription fee of $125 unless you cancel under your Membership details in the M1 Platform.