Finding a new broker
There are times you decidedly want to change to a new broker, perhaps a new online broker, not unlike moving to a new credit card company and canceling old ones. Maybe you are unhappy with the services, or the brokerage fees are just too high. The change may be to an online stock broker with better technology such as mobile apps and tools for trade analysis. Possibly you want better advice from a new online stock broker, or your old trusted one has retired. No matter the reasons, learn how to find a new brokerage firm for your investments or how to roll over an IRA to a new account.
How to choose a new stock broker
If you want to buy or sell securities, mutual funds, or exchange-traded funds in order to build wealth, you open a broker's account. You then find a company that is a licensed stock broker, deposit your money, and transact. Having the right stock broker that fits your needs and goals is a key ingredient to your investment success. Before you start, know the main considerations in choosing a new stock broker or new online broker.
The first step is to understand your needs. If you are young and starting out as a new investor, you may have different needs compared to a more experienced trader or a long-term investor. Someone new will need basic investment resources for support while more experienced traders will need more technical support and research as well as more sophisticated trading platform and tools.
Next, set your goals. Do you invest for your retirement nest, or do you want to make more income to supplement your regular one? Perhaps you like the active trading in the market, or you want to make investing your full-time job.
If you are an active investor and want to direct and monitor your trades yourself, you will need a trading platform that gives you access to a variety of products and services including margin loans and allows you to execute trades efficiently. Online brokerage reporting can be important for you. If you are passive, you may be a buy-and-hold investor. Depending on your style and needs, how you invest will determine the assistance you need. You may like to read and do everything online or via an app and invest on your own, or you require more assistance including a traditional financial advisor or robo advisors for automated investors.
Take the time to make sure the online brokerage is a member of FINRA, the Financial Industry Regulatory Authority. All financial brokers, 3,607 as of end-2018, that buy and sell securities are licensed and registered by FINRA. This not-for-profit organization examines new member's application and audits the broker's financial, operation, and risk management systems.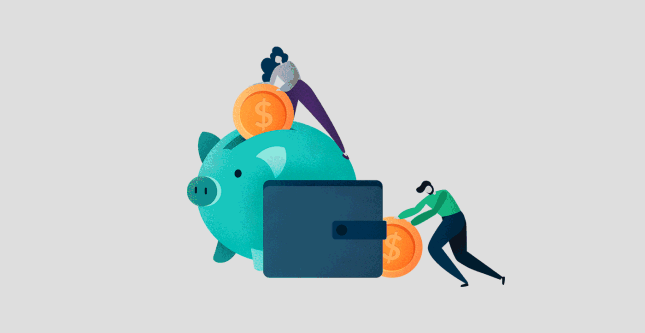 The Different Types of Financial Brokers
There are three main types of financial brokers. Each one offers various investments and services. You have to match your financial goals with the new broker that is best suited for you and your individualized needs.
Discount brokers buy and sell orders for you at a reduced commission rate and generally allow you to make your own investment decisions. Discount online stock brokers typically offer a variety of tools and a sophisticated platform to support your trading.
A full service brokerage is a licensed firm that provides a range of fee-based personalized financial services. These services include ongoing investment advice and recommendations, IRA rollovers, financial and retirement planning, and tax advice for the wealthier individuals.
Robo advisors are online automated investing platform that uses computer programs to help clients to manage their assets based on their risk preferences and goals. Assets are expected to grow 76% to $750 billion in 2019 and grow about 19% every year from 2019 to 2023. Just like traditional brokers, they support IRA rollovers and offer many of the same services, for a nominal or no fee rate.
Traditional stock brokers vs. discounted brokers vs. automated investors (robo advisors)
Traditional
Discount
Automated
Types of service / compensation
Commission and fee-based investing; portfolio management, tax advice, rollovers, transfers, and financial planning
Typical commission-based only; self-directed investments, transfers, and rollovers
Management/service fee-based; portfolio management, tax loss harvesting, rollovers, transfers, and retirement planning
Trading fees
High: average fee of $150 per transaction or a percentage of transaction
Very low: $4.95 to $19.95 per trade; $25 to $45 broker-assisted trade fees
Usually none
Account
minimums
High, usually $100,000
Moderate and none for many online brokers
Low, some have none
Trading
platforms
Account manager is assigned
Yes
Yes
Investments
Shares, ETFs, bonds, derivatives, funds, international, OTCBB/pink sheets
Shares, ETFs, bonds, some derivatives, funds, sometimes international, OTCBB/pink sheets
Mainly ETFs
Banking and
insurance
Checking accounts availability and some are FDIC-insured; SIPC covers up to $500,000 in assets (and up to $250,000 in cash) per legal entity against brokerage's liquidation
Checking accounts availability and some are FDIC-insured; SIPC covers up to $500,000 in assets (and up to $250,000 in cash) per legal entity against brokerage's liquidation
Checking accounts offered are FDIC- insured and usually investments are SIPC-insured of up to $500,000 in assets (and up to $250,000 in cash) per legal entity against brokerage's liquidation.
Automated
investing
None
Varies
Yes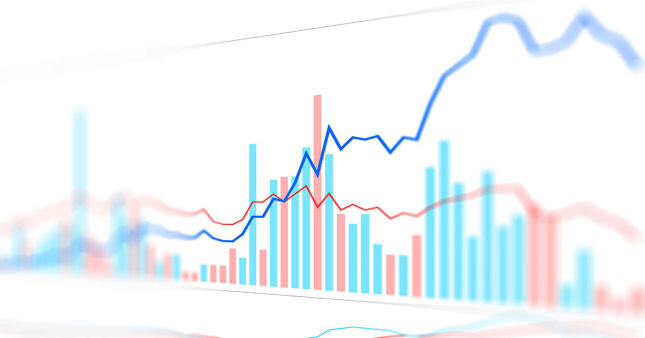 What services do brokerages offer?
When deciding on a new broker, you should evaluate the different services each one offers. These include:
Investment advice and research in the form of articles, blogs, newsletters, and reviews, e.g. best online brokers
Tax advice including tax loss harvesting
Financial planning
Retirement planning including IRA rollovers
Estate planning
Portfolio management and rebalancing
Wealth management
Margin accounts provisions
Commission and fees when you move to a new broker
As commission and fee charges make a dent to your final investment returns, it is crucial to check with your broker regarding trading fees. When you trade securities and derivatives, the transaction fees and sales load when you buy or sell funds can also impact your returns. Each of the following are types of investments offered at brokerages and may be subject to various fees associated with them:
Individual stocks
Options
Mutual funds
Exchange-traded funds
Bonds
Also, check if there is a minimum for an account opening and if there are any account fees in addition to trading fees. These might include maintenance, broker-assisted trades, account transfer, wires transfer, banking, and IRA fees.
Types of brokerage accounts
In your new broker account application, you will need to make some decisions which types of accounts you need to open that are suitable for you and how you would like to distribute the cash.
You can open either a margin or a cash account. The margin loan account is part of the brokerage services that allow you to leverage up to buy securities against the increased value of your brokerage account. You pay a periodic interest on the borrowed amount, and you need to top up your margin account if the security value declines.
If you open a cash account, you will pay in full your securities at the time of purchase. You can elect for the cash to be invested in money market funds or higher yielding cash accounts which have different benefits and risks.
As opposed to a regular brokerage account, IRAs and retirement accounts are tax-deferred or tax-free accounts to help your investments to grow faster.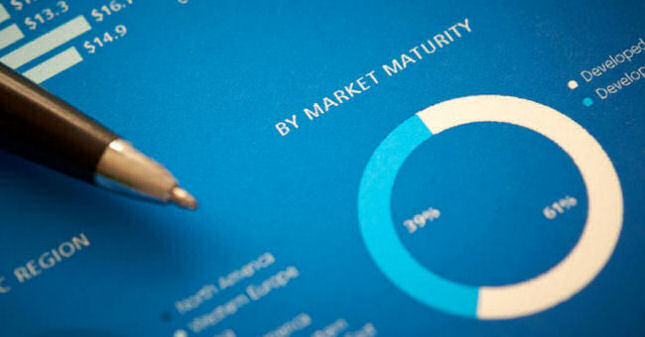 Know your investment style
It is important to move to a new broker that suits your investment style. There are multiple investment styles but only one that suits your life goals and stages, interests, and investment philosophy. Investors' risk tolerance is generally divided into conservative, moderate, and aggressive. Within each category, there are those who prefer high-frequency trading and those who prefer low-frequency trading.
Passive investors will almost always adopt low-frequency trading as they are more likely a buy-and-hold type – set it and forget it – and will only reset the portfolio when their needs and risks change. Growth investing involves investing in high growth stocks such as high-technology or biotechnology companies while value investing is to look for companies that trade below their intrinsic value in the hope that their value will be finally realized. Smaller size companies tend to focus on a niche area and are under the radar but can grow very quickly while large size companies have steadier growth and returns.
Client services
One key differentiating factor when choosing a new brokerage is to evaluate the client services it offers. There is a variety of services, coupled with a range of fees. Some of the services include the following:
Multiple account types
Customer support via phone and live chat (is it 24/7?)
Up-to-date articles and economic and financial news
Multiple channels for trading
Secure website for an online broker
Check writing capability
Sweep to a money market account
Consolidated statements
How to move to a new brokerage firm
There are some important steps to take when transferring to a new brokerage firm. Following some of these might help to prevent surprises and unnecessary delays to ensure success in transferring your account.
Initiate the transfer process by completing a Transfer Initiation Form, which you can get from your new broker firm. Fill out the form and send to them when complete. Retrieve and record the transaction history from your previous broker and then contact the new firm with your latest account statement.
Make sure that your new stock broker supports in-kinds transfers, which is preferred. If the broker does not support this, then you will do an in-cash transfer, which means you will have to liquidate all your holdings in the previous account and transfer over the cash to the new firm. Consider carefully the trading costs and any tax impact that might occur. Be prepared for some missing cost-basis information if you do the in-cash transfer. Some stock brokers allow a partial transfer of your portfolio while others have restrictions on the types of assets you can transfer, for example, margin loans.
Pay special attention if the new brokerage supports retirement accounts. Check if there are account transfer and closeout fees at the new firm. Then, open the appropriate account type with the new broker, but be sure to perform your account transfer well before you file your taxes.
How long does a transfer take?
While this will normally take a week, it will depend on the arrangement between your new brokerage and your old one. Note that the new broker will have an incentive to make sure that the transfer happens as soon as possible.
To ensure your account transfer is successful, you should fill up all the necessary paperwork and follow up with your new brokerage firm and not leave anything to chance. Remember to ask questions regarding the entire process.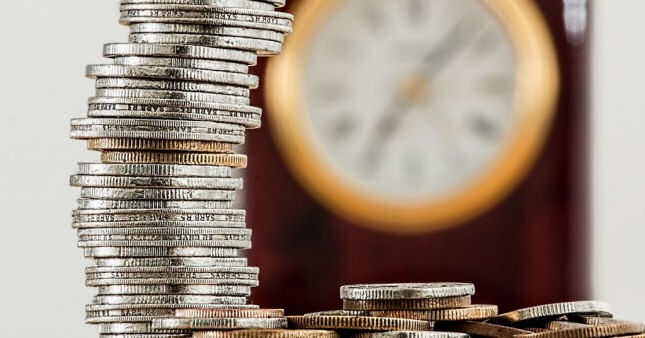 What if your broker moves to or gets acquired by a new firm?
Brokers goes through mergers and acquisitions like many businesses. So, here are the important questions to ask about the new broker.
First, you need to check on the new brokerage validity. Be sure to know their commissions and fees as compared to your old broker. Look for any promotions and find out the minimum account needed and any account fees. Assess if your trading style and technology needs – trade analysis, mobile apps, online research – can be met.
If you find that the new firm does not satisfy your needs, find another brokerage well before the transfer cut-off deadline.
How do you check customer reviews on brokers?
With the various social media platforms and personal finance websites popping up, there are multiple ways to check up on your new stock broker. You can utilize Facebook, Yelp, Google search and review, and other platforms. You may also refer to expert reviews online on highly-rated financial websites as well as investment apps to find the best online broker.
If you decide to move to a new broker, know that it can be a very manageable process provided you know the steps and what to look for in a new stock broker, and more likely, an online stock broker. You want to look for one that provides you with your individualized needs and investment style. M1 Finance offers all the benefits of a traditional brokerage with none of the cost.
Stop wasting time with your old brokerage
M1 offers a free automated investing platform with no commissions or management fee so that you can build your wealth with ease. All the benefits of a brokerage with none of the cost. You can roll over all of your current IRAs and 401ks for free at M1. You can also borrow up to 35 percent of your portfolio and pay your loan on your schedule at a low interest rate through M1 Borrow, a flexible portfolio line of credit.
M1 blends key investing principles with state-of-the-art digital technology to streamline the investing process for you. You can use M1's more than 80 expert portfolios that match your risk preference, goals, and time horizon, or you can pick your own investments and allocate your desired percentage. M1's powerful automation anytime anywhere makes investing accessible to everyone. With no trading costs or management fees, the intuitive platform does automatic rebalancing and investment to keep your portfolio on track with your financial goals automatically.