M1 TRUSTS
Protect your
legacy with a trust
Use M1 to manage a trust and leave investments behind for the ones you love.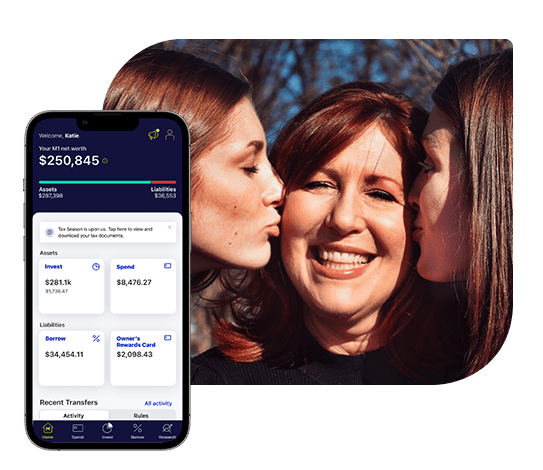 The trusts we support
M1 supports both revocable and irrevocable trusts that are authorized to invest in stocks. The trust must be a U.S. domestic trust and be in good legal standing. The minimum account value for Trust Accounts is $5,000.
Revocable trusts
With this type of trust, a grantor or originator maintains control of the trust until their passing. Only after death do the assets transfer to the beneficiaries.
Irrevocable trusts
This type of trust offers enhanced protection from future creditors and other financial threats, with the downside being less control for the originator.
The benefits of establishing a trust
A properly constructed trust can help protect your legacy from financial complications, such as creditors, mismanagement, and estate taxes.
Trusts can help plan and direct how your estate will be handled after you die, including reducing estate taxes and preventing probate.
A trust can be used to financially plan for loved ones who cannot manage their assets by themselves due to a medical condition.
During probate, the state settles all affairs publicly. Establishing a trust can help prevent your assets from becoming public in the event of your passing.
How to set up an M1 Trust Account
Total control, total automation for your wealth today and tomorrow.