M1 HIGH-YIELD SAVINGS ACCOUNT
further availability soon
Earn 5.00%1 APY on your savings
Big banks, like Chase and Bank of America, have served themselves the biggest piece of your pie for too long. Current Savings accountholders can sign up with M1 Plus to earn up to 500x their savings rate.
Americans missed out on $603 billion
in interest over the last 8 years by sticking with big banks
Source: WSJ *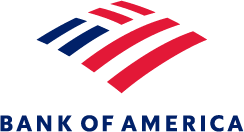 Competitor rates retrieved from each institution's website in August 2023.
How big banks spend your money
It's hard to believe big banks have been pocketing most of the interest earned on your savings. For too long, this money has gone toward their interests, and not yours.
Insured up to
$5 million
The M1 High-Yield Savings Account offers 20x the FDIC insurance offered by most big banks.3 Your nest egg is safe with us.
Demand more from your savings
You have so much to gain, and it only takes a few minutes to make a money move.
M1 is not a bank. M1 Personal Loans are furnished by B2 Bank NA, Member FDIC and Equal Opportunity Lender, and serviced by M1 Spend LLC, a wholly-owned operating subsidiary of M1 Holdings, Inc.  
 
¹Obtaining stated APY (annual percentage yield) or opening a savings account does not require a minimum account balance. Stated APY is valid from date of account opening. Account fees may reduce earnings. Higher APY rate subject to paid M1 Plus subscription. Rates are subject to change.  
2National average is 0.45% APY as of September 2023. Obtained from the FDIC.
3B2 Bank is a member FDIC institution and does not itself provide more than $250,000 of FDIC insurance per legal category of account ownership as described in FDIC regulations. Additional FDIC insurance coverage is provided through B2's Insured Deposit Network Program involving other FDIC insured depository institutions. Deposits may be insured up to $5,000,000 through B2's Insured Deposit Network Program. Full terms of the Program can be found at m1.com/legal/agreements/HYSA_Agreement and a complete list of participating banks in the program can be found at m1.com/legal/agreements/depositnetwork
*Source: https://www.wsj.com/video/series/dion-rabouin/americans-lost-603-billion-by-sticking-with-big-banks-heres-how/0A3AD04B-4094-4F39-A9B6-A4781CE1E247