5 steps to transfer stocks between brokerages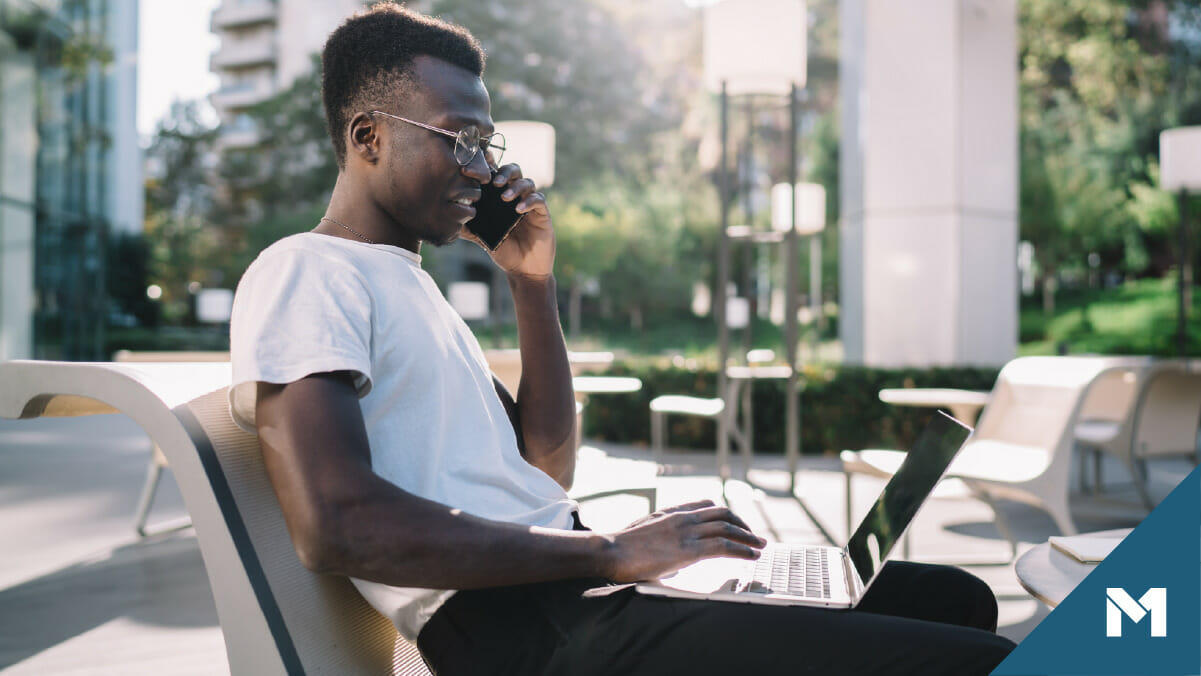 Your investing decisions are all up to you – including your brokerage. Depending on your personal finances and future, you may want to transfer stocks between brokerages to find the right platform.
While this is a bit of a process, it's very common and relatively easy. A new brokerage can come with better benefits for managing your money, upgraded technology such as automation and smart features, improved client service with a dedicated team, and competitive rates on interest and savings.
When transferring an account, investors have two options: in-kind or in-cash transfers.
In-kind or ACAT transfer
In-kind transfers (also known as direct account transfers) allow you to transfer all of your stocks and funds as is, directly from one brokerage to another. The benefit? You get to keep your portfolio the same. Your existing brokerage may charge you for the outgoing transfer, but your new brokerage may offer incentives for transferring an account.
In-cash transfer
Cash transfers require you to sell your assets and liquidate your account with your current brokerage. As a result, you'll likely pay 15 to 20 percent in capital gains tax in the process, slashing your portfolio value before the securities even reach your new account.
In this article, you'll learn how to transfer stocks between brokerages through in-kind transfers.
Step 1: Make sure your current brokerage supports in-kind transfers.
If your current platform doesn't participate in the direct transfer process, you may be stuck liquidating your account if you wish to move your investments.
You can find information about the type of transfer process your current and new brokerage offer on their websites. Search for "account transfers" in the company's help center or reach out to speak to a representative.
It's also important to check if your new brokerage offers the stocks and funds in your portfolio—not all brokerages offer the same assets. If you can't access the exact same assets at your new brokerage, you may have to liquidate specific holdings through an in-cash transfer. Your new brokerage can help with this process, or you can look for a brokerage that offers your specified assets.
On M1, individual brokerage and/or retirement accounts (Roth and traditional) can be submitted through in-kind or ACAT transfers. Margin loans and other unusual securities typically follow the same process. 401Ks require the client to call their plan administrator and request via check.
Step 2: Choose and contact your new brokerage.
Before choosing a new brokerage, you'll want to decide what products and features you need. It's up to your personal investing preference to determine what you need in a brokerage. Some features to keep in mind are:
Investments offered
Automation
Fees
Checking accounts
Credit cards
Personal lending
You'll also want to make sure your new brokerage offers the type of account you are trying to transfer. For instance, M1 currently does not support business accounts.
Once you decide on a new brokerage, contact them to initiate and facilitate the transfer. They can walk you through the process, make sure you have all the right information, and share any incentives or bonuses currently happening for account transfers.
See what you earn by transferring to M1 >>
Step 3: Open the appropriate account type.
Your new account type must match your old account type for an in-kind transfer to work. For example, if you want to transfer your Roth IRA, you'll need to open a Roth IRA with your new brokerage before you can move over all your stocks and funds.
You'll sometimes need your most recent account statement from your current broker, as well as your buy/sell history so make sure to keep these documents available. The latter can help you avoid tax issues if any information is lost in the transfer. You'll also need the cost basis for your existing securities. If there are any stocks, funds, or other securities you don't wish to transfer to your new account, this is the time to say so.
Once you've opened the correct accounts and completed the necessary paperwork, you can request a transfer. Your current brokerage and new brokerage will do the rest.
Want to change to a new account type? You'll need to make the switch with your current brokerage before you can make the move to a new one.
Step 4: Stay in touch for a smooth transfer.
Direct account transfers generally take 7-10 days to complete, though this largely depends on how quickly your old brokerage is willing to get you out the door. Keep in mind, you may not be able to access or edit your portfolio for a few days along the way. This means any buying or selling will have to wait. This is normal when transferring stocks from one brokerage to another. Your account is simply in the process of being moved.
Hopefully, your new brokerage has a great client services team. They should be in touch to answer any questions you may have, make sure the transfer goes smoothly, and let you know when the transfer is complete.
Step 5: Get to know your new account.
Once your investments are transferred, get to know where they're located by learning the platform and features. If you're new to M1, for example, you can start by building a Pie. Learn how to create a Pie from your phone or on a desktop.
You'll also want to explore the automation features within your new platform. Learning as much as you can about the platform right from the start will help immensely down the line and potentially make your financial experience even greater.
By this point, you're hopefully enjoying your new account and can reach out to the client services department with any questions.
Interested in switching to M1? Learn about our brokerage accounts >>