Considering alternatives to Motif Investing?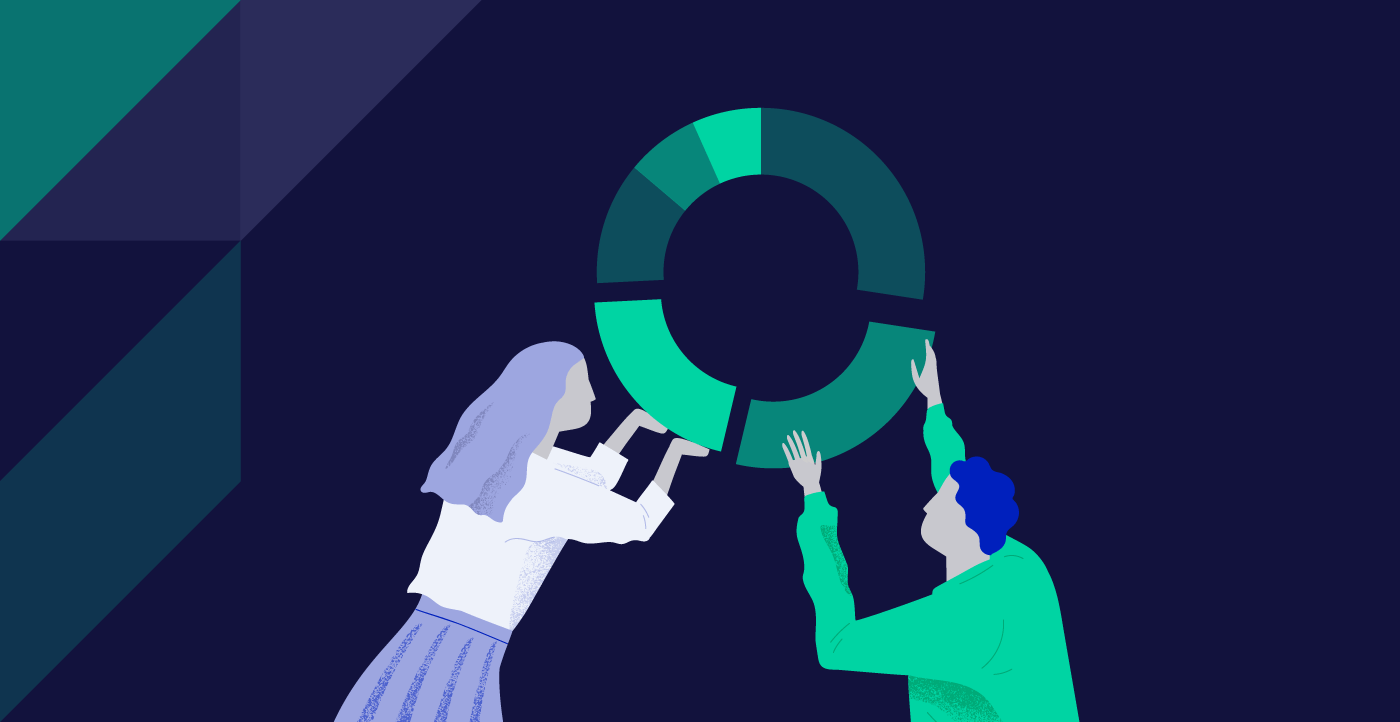 Last week, Motif Investing announced that it was ceasing operations. A bummer for them, their clients and the fintech community in general. No one likes to see an established firm like Motif close down.
If you're a Motif user and you're taking this moment to consider alternatives, we'd love it if you'd consider M1 for 3 main reasons:
1. We're built for the engaged, sophisticated investor.
As a Motif client, we know that you're an investor who knows what you're doing. You like to be hands-on with your portfolios, you understand the need for smart diversification, you appreciate how automation can free you up to be more thoughtful with your investments, and you know what it takes to build long-term, sustainable wealth. We've built our platform for people like you. And you don't have to take our word for it. Investopedia named us Best for Sophisticated Investors (Motif was #2), we help over 150,000 people manage and grow their money today, and we've received over 14,000 five-star reviews on the App Store and Google Play.
2. We share some feature similarities with Motif; and we provide even more services to you
Like Motif, M1 enables you to construct your own portfolios of stocks and ETFs or select from premade portfolios set up for different investing themes like risk tolerance, time horizon, industry focus, etc. As you know, Motif referred to these portfolios as "Motifs." We call them "Pies." You can create as many Pies as you'd like, for free. Unlike Motif, M1 is a completely self-directed investment account and we don't provide investment advice. Additionally, we also offer lower rates than Motif when borrowing against your portfolio, and we offer a digital checking account (M1 Spend) with debit card and available 0.00% APY* and 1% cash back on qualified purchases. You can see a more detailed comparison below.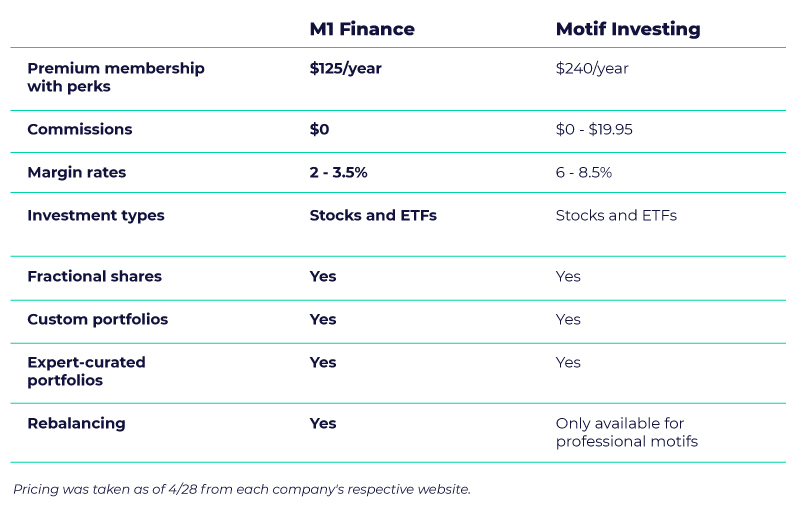 3. And if #1 and #2 haven't been convincing enough, we'll pay you up to $2,500 to transfer your account from Motif to M1.
Yes, we'll pay to bring your account(s) over. See the details here: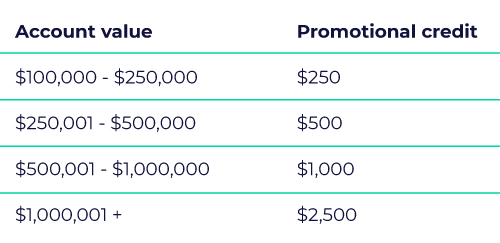 Learn more about transferring your account to M1 →
We've helped hundreds of Motif clients bring over their accounts to M1, and they've trusted us with more than

$12.1 million

of transfers.
We're sorry that Motif is closing and understand the hassle and uncertainty this brings to you. So, if/when you're ready to consider other options, we'll be ready to serve you.
Thanks for reading this and learning more about M1. We hope to have the opportunity to serve you soon.
*No minimum balance to open account. No minimum balance to obtain APY (annual percentage yield). APY valid from account opening. Fees may reduce earnings. Rates may vary.