Announcing M1's newest feature: M1 Borrow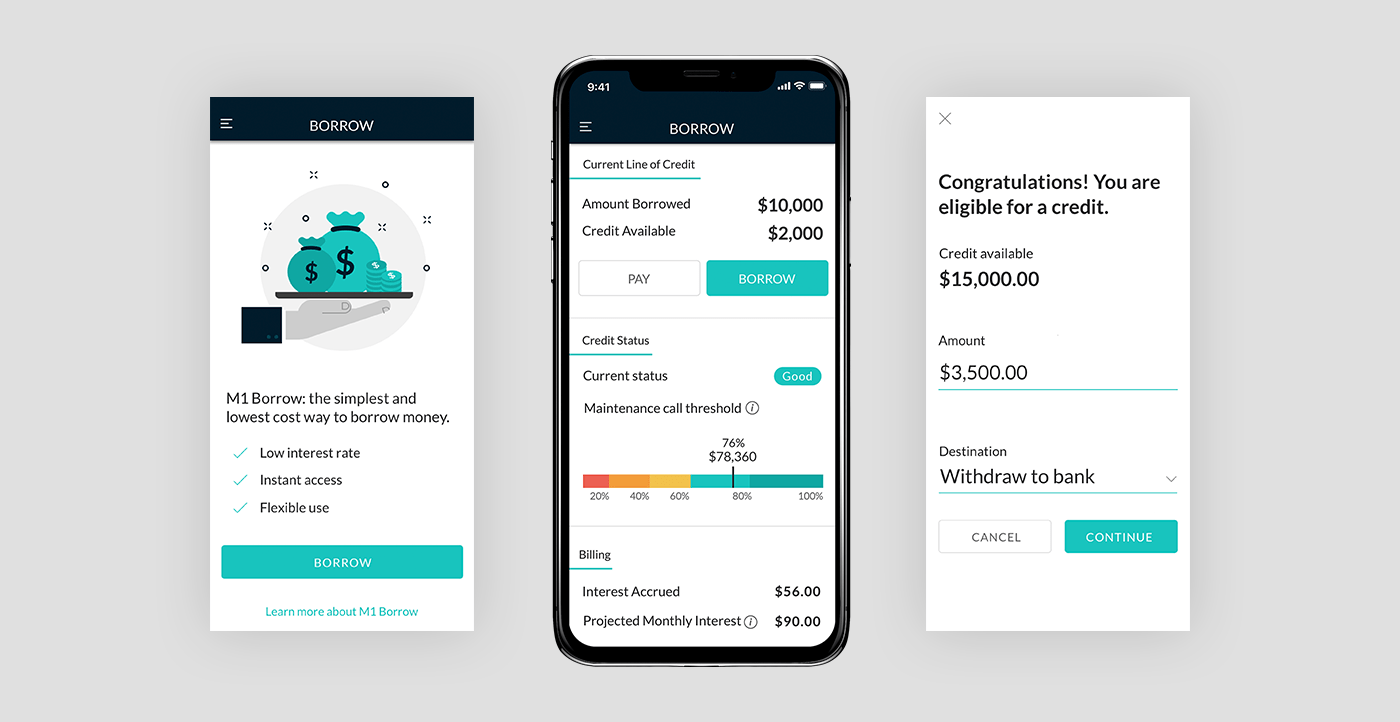 I love talking with our users and hearing how M1 helps with their personal finances. Whether it's demystifying investing, making ownership of particular companies possible and enjoyable, or simply saving money on commissions and fees, the stories never get old.
How you manage your personal finances will dramatically influence your quality of life. Being a part of improving that is both exciting and motivating. That's why M1 is committed to building the tools to empower you to make the most of your money. We believe that personal finance is personal, and you should be able to do exactly what you want with your money simply, conveniently, and with little costs.
These principles extend beyond investing and is why I'm excited to announce our newest feature:
M1 Borrow: the simplest and lowest cost way to borrow money.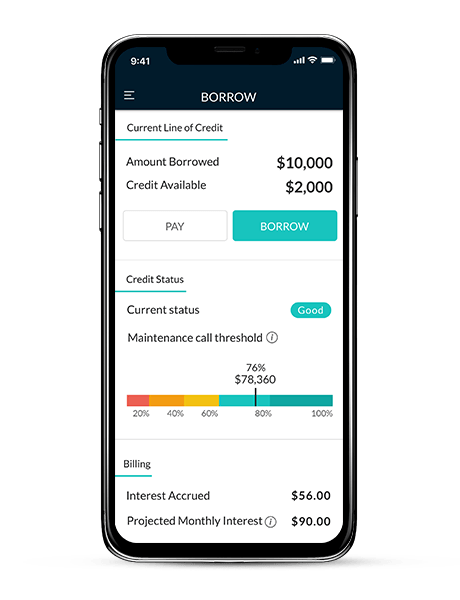 With M1 Borrow, our users will have a flexible portfolio line of credit offered at one of the lowest interest rates on the market. You will be able to instantly borrow up to 35% of your account balance at 3.50%. The ease and flexibility of accessing these funds is truly unmatched.
Managing your personal finances involves managing both sides of your balance sheet: assets and debt. Both are important, and debt can be intelligently and strategically used to help achieve your goals. However, the traditional lending paths are difficult, expensive, and outdated – frankly, the way we borrow makes no sense.
When borrowing, it's important to realize a dollar is a dollar. Your main goal should be to get the lowest interest rate and most flexible terms. The best way to do this is to collateralize it against your most liquid investments. Enter M1 Borrow:
Instant access
There is only one qualification for M1 Borrow: a margin brokerage account with a $10,000 or greater account balance. There is no additional paperwork, credit checks, or possible denials. Users just decide how much they'd like to borrow and it's instantly available in the M1 account.
Flexible use
The borrowed funds can be used for any purpose. It can be used for a large purchase, like a car, vacation, home remodel, or wedding. It can be used to refinance existing debt, whether it's a mortgage, HELOC, auto loan, student debt, or personal loan. Or, it can be used to invest more in M1's free platform. There is also no required minimum or payback schedule – borrow and pay back whenever.
Low rates
At 3.50% interest, M1 Borrow offers one of the lowest interest rates on the market. It is less expensive than the average mortgage, HELOC, auto loan, and personal loan.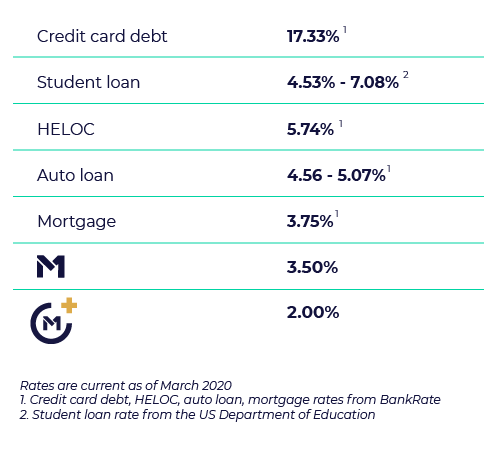 M1 Borrow simply lets you manage your money more intelligently with less effort. Invest your emergency fund knowing you have a line of credit available. Consolidate your loans elsewhere and save on interest payments. Tap into your portfolio to fund your next purchase without causing taxable events and exiting your positions.
M1 already lets you invest in exactly what you want for free. Now, having your money on M1 gives you access to a line of credit at one of the lowest interest rates on the market to use whenever you'd like. It doesn't make sense to have your money anywhere else.

Brian Barnes
Founder & CEO, M1 Finance
Brian@M1Finance.com