Automating your finances to build long-term wealth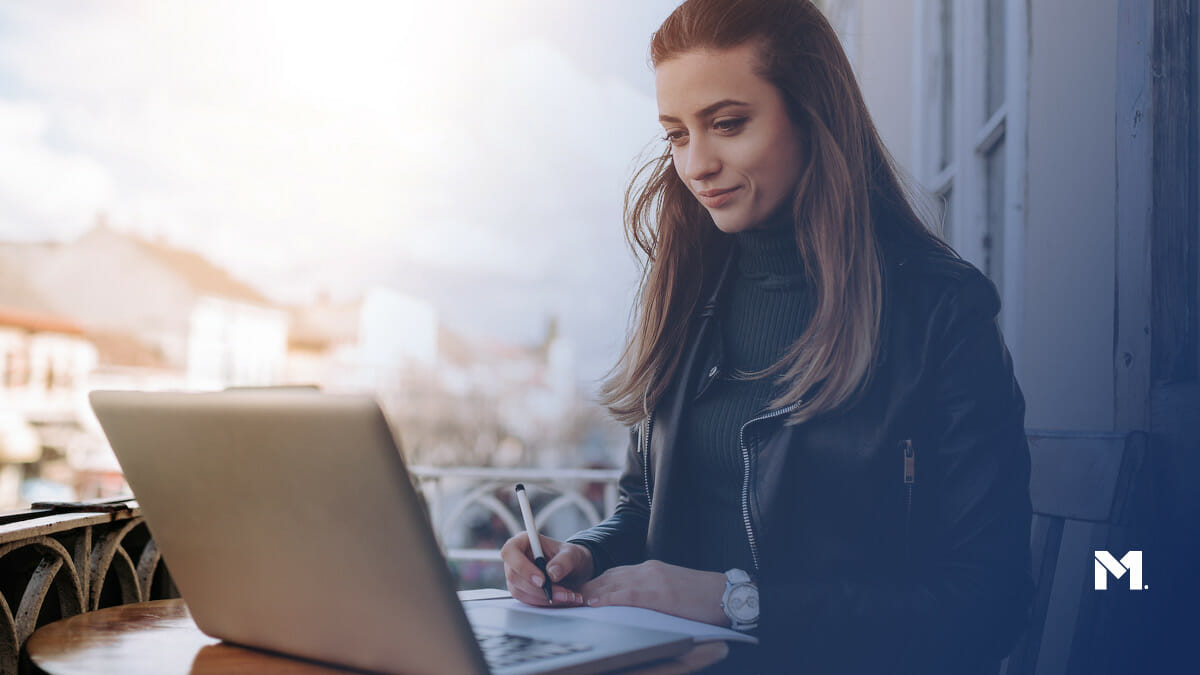 Automating your finances is one of the best ways to build long-term wealth. Think about how easy your life is when you've scheduled carpool for the rest of the soccer season, booked your weekly tee time, or planned out your entire vacation.
Using automation to set up recurring investments on a schedule helps you manage your money – especially when it's spread across a variety of assets and liabilities.
In this post, we'll cover the importance of automating your finances, how to create an investing schedule, and how to use M1's automation features.
The importance of automating your finances
Automation is prevalent today. You see it in direct deposits, paying monthly bills, and 401K contributions. With your busy life, automation makes things easier. It gives you the time back to focus on things you love.
When you have so many assets and liabilities in your finances, organization becomes ever more important. Automating your finances empowers your financial strategy and keeps you on track for short-term goals while still saving and investing for long-term ones.
Strategies like dollar-cost averaging use automation to buy into investment positions. 
Creating an investing schedule
An investing schedule is a self-directed schedule that you set up to pay your bills, move money, and invest every month automatically.
With the right tools you can automate many financial accounts, including:
Rent or mortgage
Utilities
Auto loans
Insurance
Savings accounts
Home equity loan payments
And many of these things can be automated on M1. We see clients automate through:
Digital checking 
Direct deposit 
Credit card payments 
Loans 
Emergency funds that are invested or held in checking accounts 
Retirement contributions to IRAs 
Crypto accounts 
Brokerage accounts 
To create an investing schedule, first start with your goals. Consider how your money needs to work in order to reach those goals. This helps answer the various questions and categories of your budget. Once you've established your goals and built your budget around them, it's time to choose where your money will move. Some platforms like M1 offer multiple products for spending, saving, and investing that keep your money in one place.
After choosing where, move on to when. Determine which days you would like to set for your investing schedule. You have the option between weekly, bi-weekly, monthly, and the week of the month. Here's what an investing schedule could look like: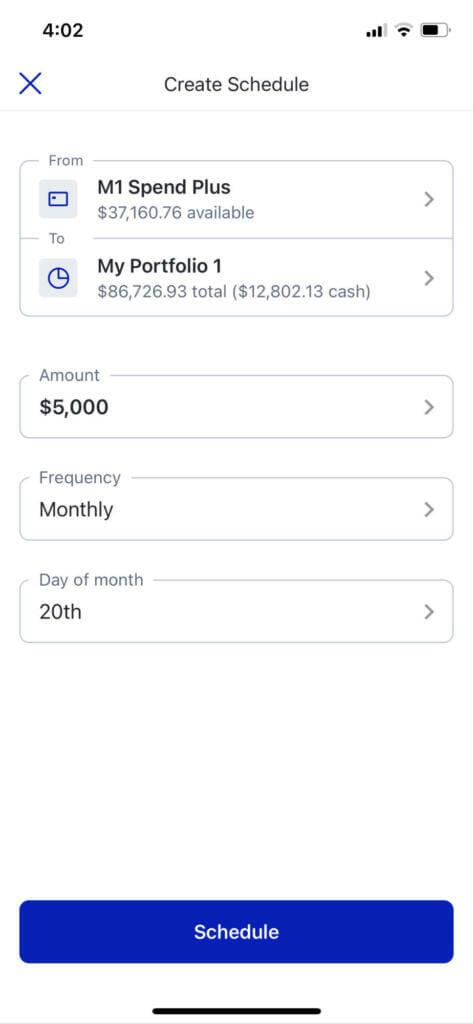 How to use M1's automation features
Once you're ready to automate your finances, find a platform that offers the features you need. M1 offers a variety of options for automation. Under the transfers tab, clients can choose between Recurring transfer, Direct deposit, Pay M1 Credit Card, or Smart Transfer.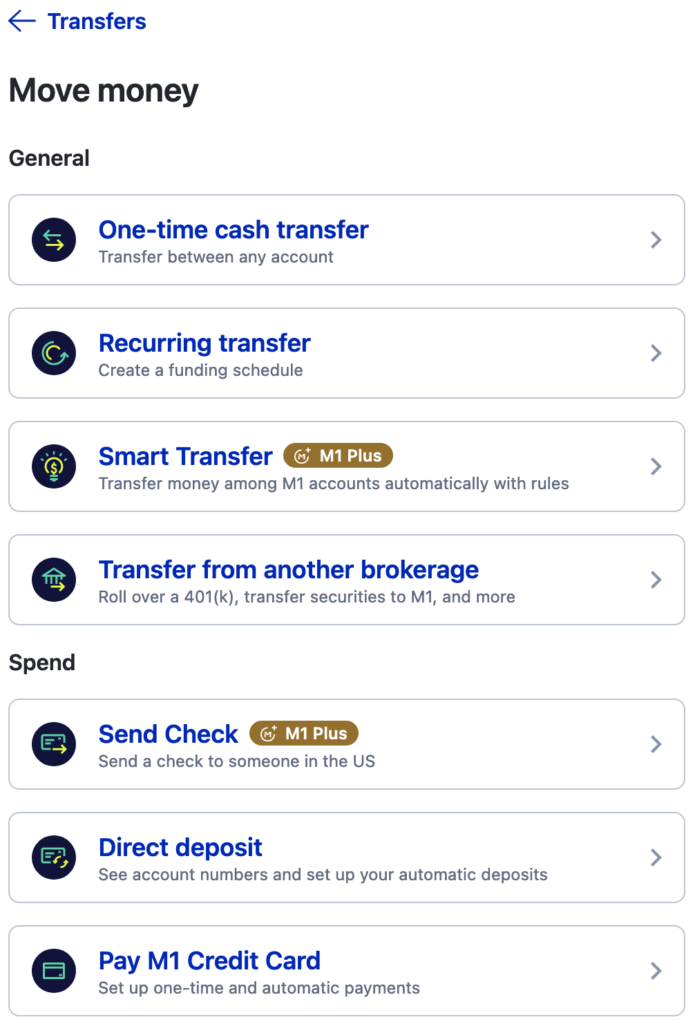 Recurring transfers let you create an investing schedule from a linked bank account directly to M1. 
Direct deposit sets automatic deposits from your employer into your M1 Checking Account, getting your paycheck up to two days early*.
Pay M1 Credit Card allows you to set up autopay for your balance on any day of the month you prefer.
Smart Transfers, M1's premiere automation feature, allows you to set threshold-based rules in your M1 accounts. You set the rules, and your M1 account does the rest.
For example, imagine you want to maintain a $10,000 minimum in your M1 Spend Plus checking account each month. You make regular contributions to your account, but you want to invest any extra money beyond your minimum. You can set up a Smart Transfer to keep at least $10,000 in your M1 Spend Plus checking account and invest the rest.
Your finances can become increasingly complicated as time goes on. Automating your finances today can help you build wealth over the long term.
Automate your finances on M1 >>
*Early Direct Deposit is dependent on your payroll provider.