Bank CEOs salaries skyrocketed in 2022. Their APYs? Mostly still 0.01%.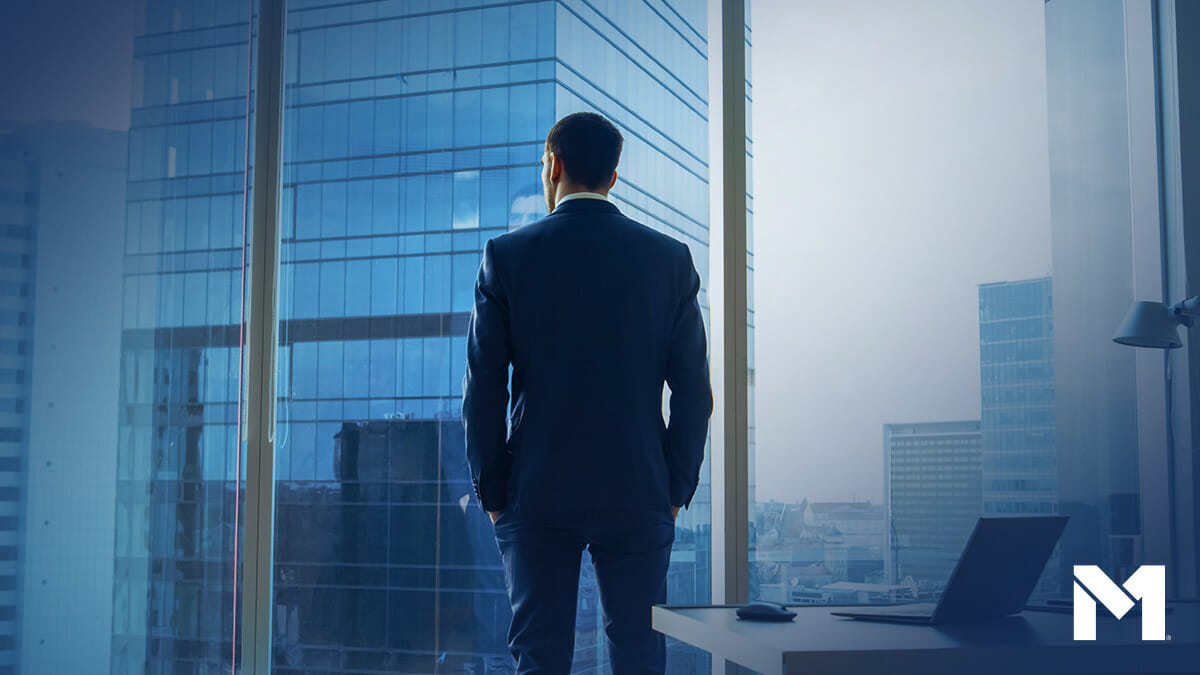 Big bank executives earned huge salaries in 2022, while they gave their depositors nearly nothing in interest on their cash. Of the average 20 largest banks in the U.S., the average CEO salary was about $18 million in 2022. Meanwhile, the average savings account earned a meager 0.13% throughout the year according to the St. Louis Fed. This means that on a $10,000 savings balance, you would have earned $13 over the course of the year. 
And while depositors continue to get the short end of the stick, those same CEOs earned a cumulative $360 million in total compensation in 2022 alone.
Here's what you should know about big bank CEO salaries, where current savings account interest rates are at, and how you can earn more on your cash — including the M1 High Yield Savings Account. It offers an industry-leading 5.00% APY* and $5 million in FDIC insurance2.
Bank CEOs continue to rake in cash, while paying customers almost nothing
Despite the economic uncertainty in 2022, executives of large banks continued to make serious coin. I scoured the internet looking for information on the top 20 banks and their leaders' salaries in 2022, and here's what I found:
The below CEOs made about $18 million in total compensation in 2022
The salaries range from $8 million to nearly $40 million in 2022
Moreover, these massive salaries are even a pay cut for some after a soaring bull market in 2021 where bank CEOs saw major jumps in their institutions stock price. And unfortunately, those rising stock values and major profits post-pandemic have not found their way back to their customer's pockets. And to add salt to the wound, many large banks have had layoffs during the recent economic struggles.
So the leaders of said banks continue to get extremely wealthy, and give their most important people — their customers — little to no interest. And they do this because they can.
Why big banks offer so little in interest
One reason people believe banks can offer their customers so little in return is because they know it's extremely unlikely for consumers to move banks — and the banks use that to pay near-zero to their depositors.
A recent GOBankingRates survey indicated 65% of Americans were not looking to move banks. A large reason for this could easily be attributed to inertia. Consumers find it largely difficult to move from one financial institution to another. And the sometimes poor customer service, complicated processes, and lack of transparency could create friction for consumers to simply stay put and accept what their current bank is giving them. In fact, consumers stick with the same checking account for over 17 years — according to Bankrate.
In short, bank CEOs are giving consumers little to no return because they simply don't have to. But staying with one bank rather than switching could be costing you big. 
The opportunity cost of low interest
In 2019, the Survey for Consumer Finances found that the average American family had roughly $41,600 in total transaction accounts (i.e., checking, savings, money markets).
That $41,600 in a Chase savings account (currently at 0.01% APY) would earn you about $4 over the course of a year. At this rate, you would quickly be losing money due to inflation, and continue to line the pockets of Chase's executives.
That same $41,600 in the M1 High Yield Savings Account at 5.00% APY with an M1 Plus membership would earn a staggering $2,080 if you kept it in the account for a full year. And even subtracting the $95 annual fee for M1 Plus would leave you with $1,985 in interest.
And even if you don't have $41,600 to stow away in a high yield savings account, it's worth checking to see if your bank is giving you any sort of meaningful return on your savings. If not, consider moving over to M1 to get the interest you deserve, rather than help fill the pockets of bank executives.
*Obtaining stated APY (annual percentage yield) or opening a savings account does not require a minimum account balance. Stated APY is valid from date of account opening. Account fees may reduce earnings. Higher APY rate subject to paid M1 Plus subscription. Rates are subject to change.
2B2 Bank is a member FDIC institution and does not itself provide more than $250,000 of FDIC insurance per legal category of account ownership as described in FDIC regulations. Additional FDIC insurance coverage is provided through B2's Insured Deposit Network Program involving other FDIC insured depository institutions. Deposits may be insured up to $5,000,000 through B2's Insured Deposit Network Program. Full terms of the Program can be found at m1.com/legal/agreements/hysa_agreement and a complete list of participating banks in the program can be found at m1.com/legal/agreements/depositnetwork
All product and company names are trademarks™ or registered® trademarks of their respective holders. Use of them does not imply any affiliation with or endorsement by them.
M1 is not a bank. M1 Spend is a wholly-owned operating subsidiary of M1 Holdings Inc. M1 High-Yield Savings Accounts are furnished by B2 Bank, NA, Member FDIC.
M1 Plus is a paid membership that confers benefits for products and services offered by M1 Finance LLC, M1 Spend LLC and M1 Digital LLC, each a separate, affiliated, and wholly-owned operating subsidiary of M1 Holdings Inc. "M1" refers to M1 Holdings Inc., and its affiliates.
The above reflects the opinions of only the authors who are associated persons of M1 and do not reflect the views of M1. They are for informational purposes only and are not a recommendation of an investment strategy or to buy or sell any security in any account. They are also not research reports and are not intended to serve as the basis for any investment decision. Prior to making any investment decision, you are encouraged to consult your personal investment, legal, and tax advisors. Any third-party information provided therein does not reflect the views of M1. 
20230627-2935922-9437783