Big banks aren't in your best interest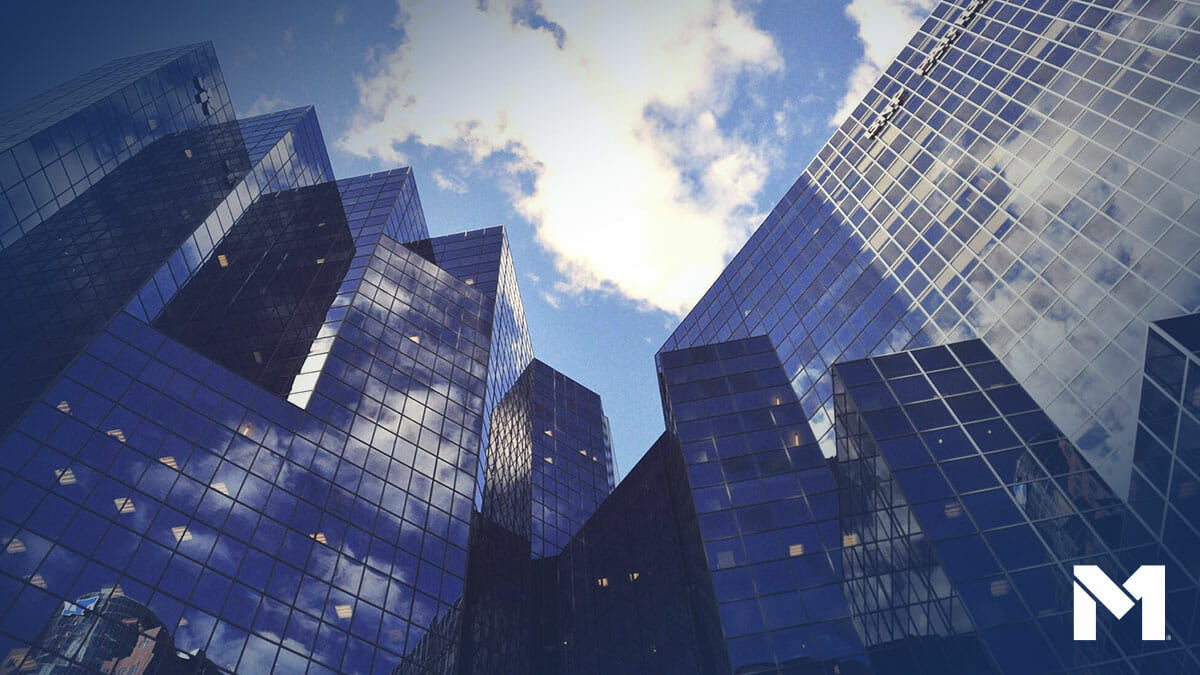 As the Federal Reserve continues its steepest rate increases in decades, many banks have begun offering higher and higher rates on their savings accounts. And in a volatile market, high-yield savings accounts are a silver lining for investors looking to grow their wealth with limited risk.
However, big banks aren't necessarily the best places for high-yield savings accounts. They typically offer the lowest yields on the market, charge high fees, and provide outdated technology. Clients end up staying due to loyalty and the perceived inconvenience of switching.
The five largest banks offer some of the lowest APYs
A Wall Street Journal analysis concluded American savers could have earned $42 billion more in interest in the third quarter of 2022 if they moved their money out of the five largest U.S. banks and deposited it into the five highest-yield savings accounts.
You may not be getting the best rate at your current bank. The average interest rate for savings accounts at all banks is only 0.33%, according to the FDIC. At that rate, with $35,000 in savings, you're barely seeing over $100 for the year.
For M1 Plus users, you can open a checking account with a yield of 0.00%1 and start earning almost ten times the national average. Later this year, M1 will launch a high-yield savings account with a 5.00% APY1. Join the list now. 
Big banking comes with high fees
Big banks have long been known for charging high fees on savings accounts, which can add up quickly and chip away at your savings. Similar to having a financial advisor who charges a yearly fee, savings account fees can put your finances at a disadvantage in the long-term.
These fees can take many forms, such as monthly maintenance fees, transaction fees, ATM withdrawal fees, and fees for moving your money.
One of the main reasons that big banks charge high fees on savings accounts is because they have a lot of overhead costs. These banks have to maintain physical branches, pay for advertising and marketing, and cover other expenses. To make up for these costs, they often charge higher fees than smaller banks or financial platforms.
Big banks also charge high fees on savings accounts because they can. They have large and loyal client bases, and many clients may not be aware of the fees or the options they have for banking.
Banking has changed over the past decade, but your bank probably hasn't
Smaller finance platforms now use technology to improve the client experience, but many institutional banks have been slow to adapt. They use legacy systems that are not designed to integrate with evolving technology and could create problems for the user.
Automation and intelligent software have made banking easier—and more profitable—for investors than ever.
On M1, we've created the following banking technologies for our checking account.
Recurring Transfers and Direct Deposits
The Recurring Transfers tab allows you to automate your transfers on a weekly, bi-weekly, or monthly schedule. Use the "Direct Deposit" tab to find your M1 Checking Account and routing number. You can set up direct deposit to get your paycheck automatically deposited into your M1 Checking Account up to two days earlier2 than your payroll date with M1 Plus.
Smart Transfers
M1 Plus clients have access to Smart Transfers where they can use threshold-based rules to automatically transfer money between their M1 accounts. For example, a user could set a rule to transfer excess money in their checking account to an investment account whenever the balance in their checking account exceeds a certain minimum, or to refill their checking account from another account if the balance falls below a certain minimum. Smart Transfers can be set to work between various M1 accounts, such as a checking account, an IRA, and a taxable portfolio, and can be used to maintain minimum or maximum balances, invest excess money, or transfer money between accounts.
Send Check
This M1 Plus service allows clients to send physical checks from their M1 Spend accounts. Whether it's sending rent payments to your property manager, paying utility bills, or sending a birthday gift, Send Check lets you make the payments you need (even when you can't do it digitally).
So why do clients stay?
If big banking is so bad, why do clients stay? For many it's loyalty and convenience. A survey by Bankrate found that Americans on average have used the same checking and savings account for nearly 17 years. Even though loyalty is seldom rewarded, the perceived inconvenience of switching keeps them there. Chances are you have your money in more than one place: brokerage accounts, retirement accounts, loans, checking and savings accounts. M1 offers many different products that you already use, so your finances could be a one-stop-shop. While switching may sound inconvenient, the benefits could outweigh the little time the process takes on M1.
In fact, a new survey of over 1,000 US Millennials found that 71% would consider changing their primary bank or other financial institution for a higher Annual Percentage Yield (APY) on their cash savings, rising to 79% for those planning to retire early.
Ensure you're getting the best deal
The payoff for moving your cash only continues to grow. Right now, with M1 Plus, you can earn 0.00% APY* with M1's high-yield checking account. And, later this year, M1 is launching a high-yield savings account offering a 5.00% APY* for M1 Plus members. Join the list now.
1Obtaining stated APY (annual percentage yield) or opening an account does not require a minimum account balance. Stated APY is valid from date of account opening. Account fees may reduce earnings. Variable APY rate subject to paid M1 Plus subscription. Stated APY (annual percentage yield) for M1 Savings accounts is subject to change prior to product launch due to changing federal funds rate.
2Early Direct Deposit is dependent on your payroll provider.
M1 Spend is a wholly-owned operating subsidiary of M1 Holdings Inc. M1 is not a bank. M1 Checking Accounts furnished by Lincoln Savings Bank, Member FDIC.