Introducing M1's two newest features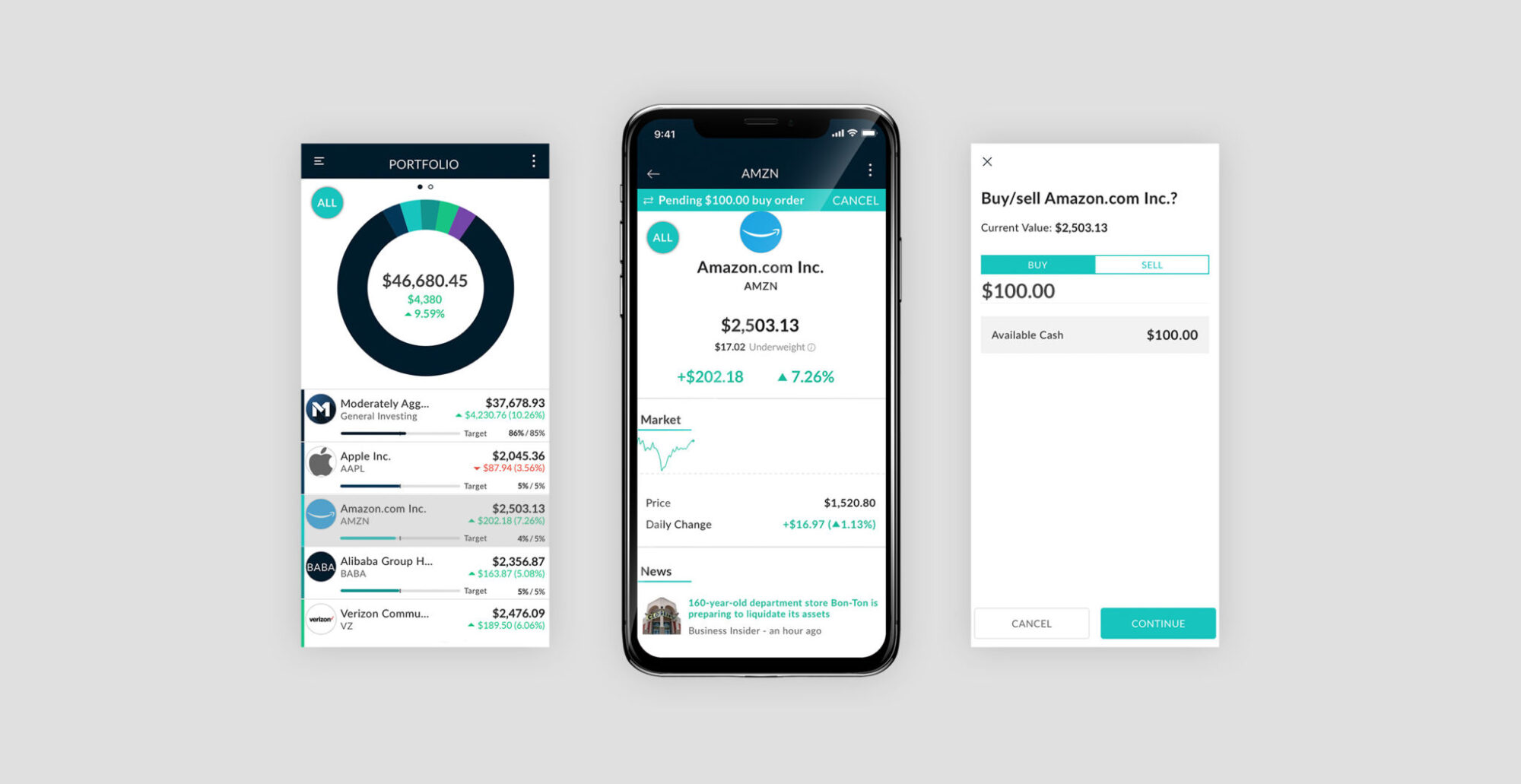 I started M1 with one simple mission: make it easy for everyone to invest exactly how they want.
You see, years ago I ran into a common problem among investors: choosing between a zero effort, yet zero control investing platform or a total control, yet totally time-consuming brokerage. And both options cost more than they should. So I set out to create a completely new investing tool from the ground up — one that allows investors to automatically invest in exactly what they want.
And that's the (very condensed) story of how M1 Finance came to be. For the past few years, we've provided a platform for investors to intuitively manage their complete portfolio and build wealth with ease.
But our work is never done. Our team constantly strives to enhance your investing experience and provide all the tools necessary to get the most from your money. The two latest additions to the M1 app add even more flexibility and control, so you can always invest exactly how you want. They've also been highly requested by the M1 community, and we're excited to let you know they're finally here.
So without further ado, I'm thrilled to introduce Cash Balance Control and individual orders.
Cash Balance Control
Over the last few weeks, you may have noticed the addition of a new feature in the Funding section of the M1 app. You see, each time you withdraw from or deposit into individual securities or from your bank, that money flows into and out of your account's cash balance. This new capability, called Cash Balance Control, allows you to manage the cash in your M1 account and set your own maximum cash balance.
Prior to this feature, it was impossible to hold cash on the M1 platform — it was all automatically invested. This still remains the default option: any time your cash balance exceeds $10 (whether from deposits or dividends), M1 automatically puts it to work in your portfolio.
But with the introduction of Cash Balance Control, investors on the M1 platform also have two new options:
The first is to automatically invest over a set amount. For example, you may choose to hold $2,000 in cash on the platform as emergency savings and then automatically invest the rest. Just opt to auto-invest your cash over a set amount within the Funding screen and set your maximum cash balance to $2,000. Cash will build up in your M1 account until you reach that amount, then M1 will intelligently and automatically invest the rest.
You also have the option to turn off automatic investing. In this case, all deposits and dividends will accrue as cash and you will utilize the new individual orders feature to make trades.
This new capability employs the same intelligent automation to make your investing experience as simple as possible, while providing the extra flexibility to maintain a cash savings reserve and accumulate dividends.
You can even pair Cash Balance Control with individual orders for even more control.
Individual Orders
This new feature grants you even more flexibility to manage your money, allowing you to buy and sell individual stocks, funds, and Pies within your portfolio in a format that makes sense — specifying a dollar amount rather than number (or fraction) of shares.
This update puts you in the driver's seat, giving you complete control to invest exactly how you want so you can direct money into individual slices. Just pick the security and dollar amount, and we'll do the heavy lifting, giving you complete control while M1 handles the rest.
This new feature is yet another way to harness the power of M1's automation, giving you more flexibility while ensuring your investing experience is completely seamless. You can use it three ways:

First, deposit money into a single slice of your Pie to buy individual stocks or funds, or even invest in another of your Pies separately from your overall portfolio. Simply choose the dollar amount you wish to buy, and we'll place the buy order automatically with money from your cash balance.

On the flip side, you can choose to sell individual stocks, funds, or Pies. Again, just pick the dollar amount you wish to withdraw from the securities, and we'll place the trades on your behalf. The proceeds from these sell orders will flow directly into your cash balance.

Used together, individual buy and sell orders make it easy to move money from one slice of your Pie to another. So if you want to shift $100 from your Amazon slice into your Facebook slice, simply place a $100 sell order on Amazon and a $100 buy order on Facebook.
The addition of individual orders paired with the rest of our automated investing features — cash balance control, automatic rebalancing, trade window execution, fractional shares, recurring funding, and one-click rebalances — allows you (and me) to automatically invest exactly how we want.
M1's latest features in action
Need some help getting started? I'll walk you through it myself! Follow along with the video below as I show you exactly how to use M1's latest features.
Thanks again for using M1. We can't wait to hear your feedback and learn how you're using the most recent updates to our platform. And, as always, we love hearing your suggestions and feedback so we can continue to provide the ultimate investing platform and help you get the most from your money.

Brian Barnes
Founder & CEO, M1 Finance
Brian@M1Finance.com
Questions? Don't hesitate to reach out. Just shoot us an email at help@m1.com.