Some investors bet on big tech, America's energy crisis, and more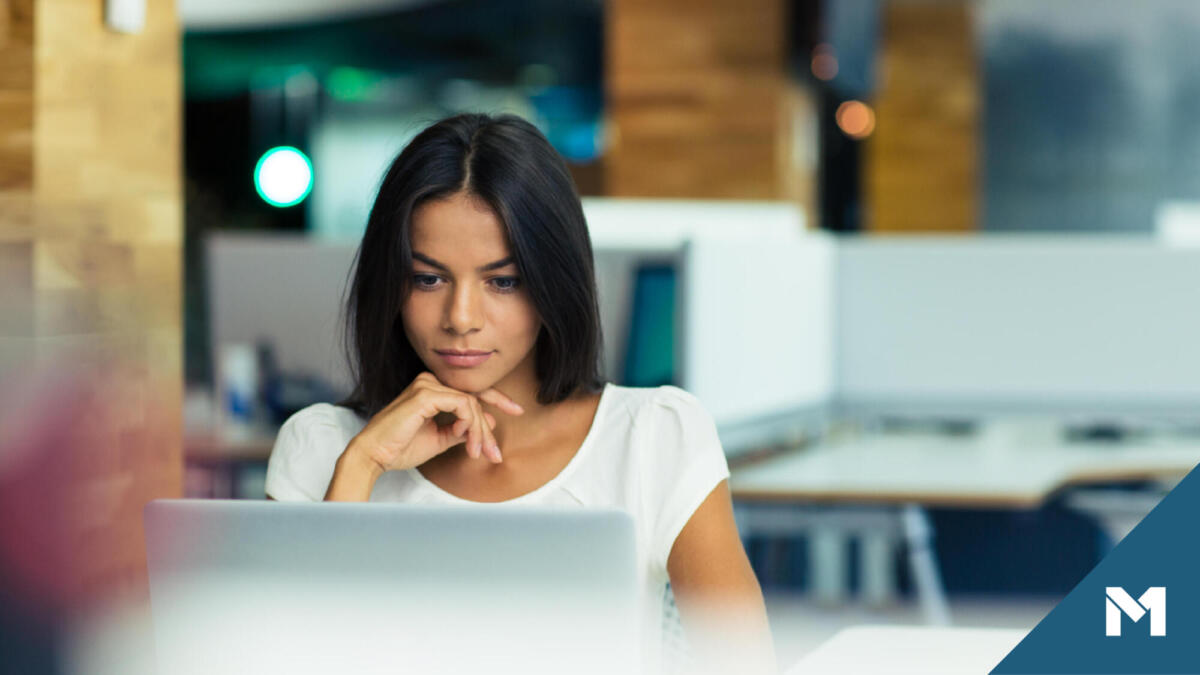 The markets made a brief rebound to close July on a positive note, with tech stocks leading the charge. See which stocks make the cut, an exciting new M1 feature, and more.
Also in this edition:
Why some investors are betting on tech
The new problem with the supply chain
Why America's struggling with energy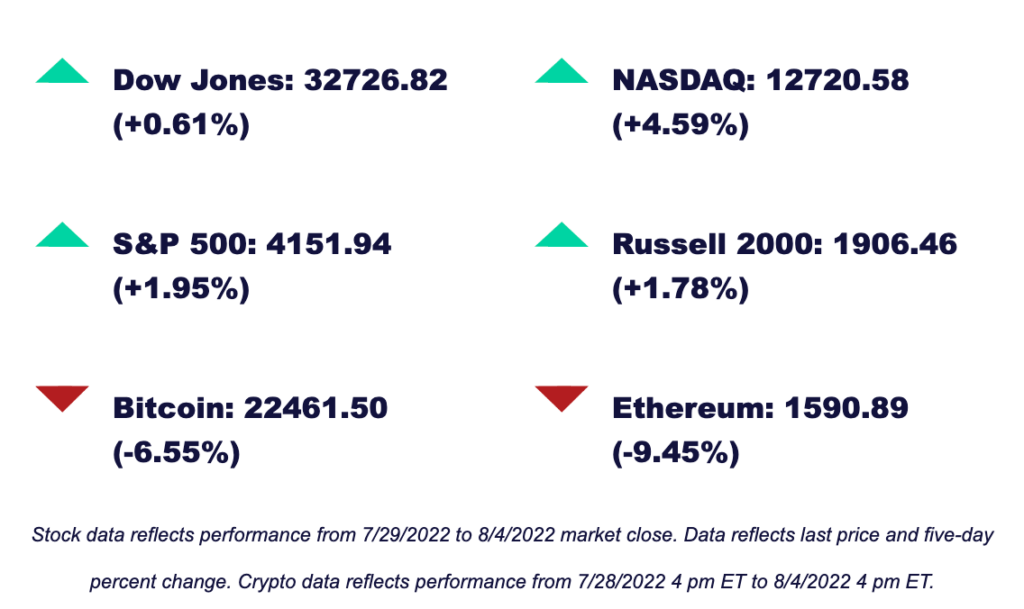 Investors bet on tech
With the markets trending downwards, many investors are using the dip to double down on technology stocks. According to data from Vanda Research, "purchases by individual investors of a basket of popular tech stocks hit the highest level since at least 2014." FAANG stocks such as Meta (META), Amazon (AMZN), Apple (AAPL), and Alphabet Inc. (GOOGL) were all primary contributors to this basket.
Even with growth slowing for industry leaders like Apple (AAPL) and Amazon (AMZN), investors are confident in the resilience of tech companies. Some investors are also turning to riskier areas of the market to bet on tech, including the options market. Top buys for many include market-following funds that investors can use to make powerful bets amid economic uncertainty.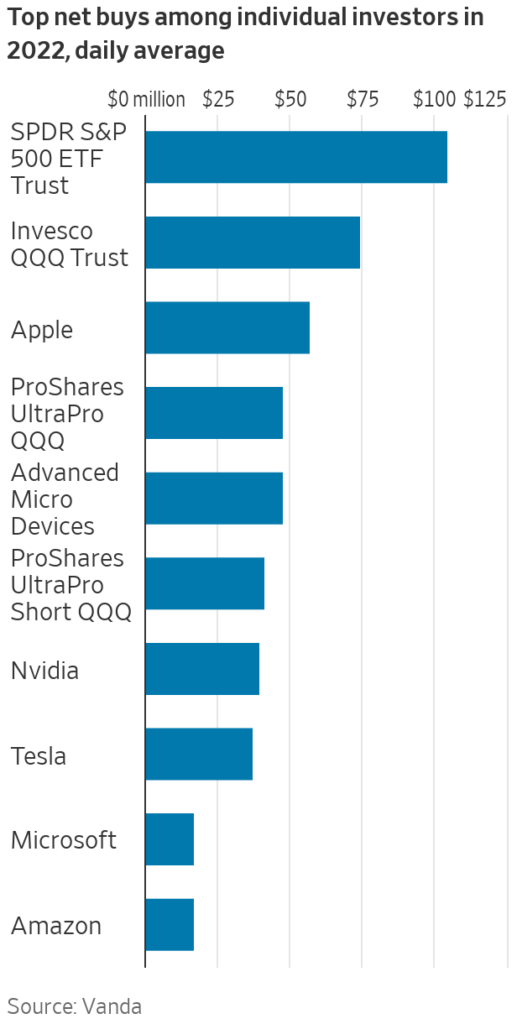 The unplanned energy issues
America is in a troubling period of high energy prices and tight supply. How did we get here?
The U.S. enjoyed a decade of affordable power with the rise of fracking, as well as cheaper wind and solar energy. The increase in renewable energy pushed aside coal and nuclear energy production.
This positive energy environment came crashing down as a result of the haphazard transition to renewable energy.
The primary culprit in the transition is supply and demand. Gasoline and oil production have slowed as investors and consumers realize the negative environmental impacts of fossil fuels.
The COVID pandemic only added stress to the situation. Supply snarls made it difficult for green energy developers to complete projects fast enough to offset fossil fuel plant closures. The results are evident this summer as demand surged far ahead of supply, skyrocketing prices.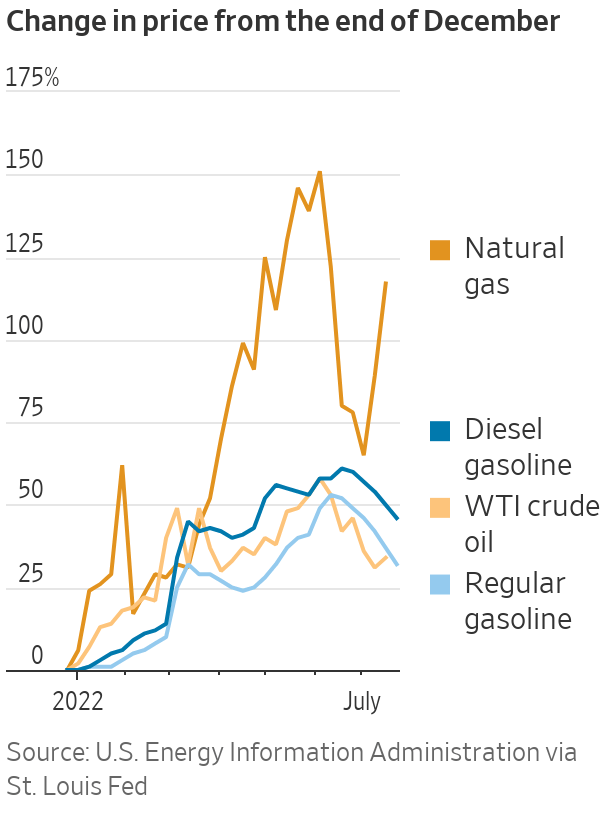 Solving the crisis will be tough since neither political party planned for it. New legislation aims to address a few issues, but it's a small part of a much-needed expansive solution — and it could take years for energy producers and regulators to put it into effect.
Manufacturing slows as inventories rise
Growing inventories and shrinking spending is softening demand for U.S. manufacturing. While some industries saw growth in July (apparel, minerals, petroleum, and more), others declined (furniture, paper, and more).
The Institute for Supply Management (ISM) tracks and reports on manufacturing activity through the ISM index. The latest report shows easing for the second month in a row to 52.8, the lowest level since June 2020.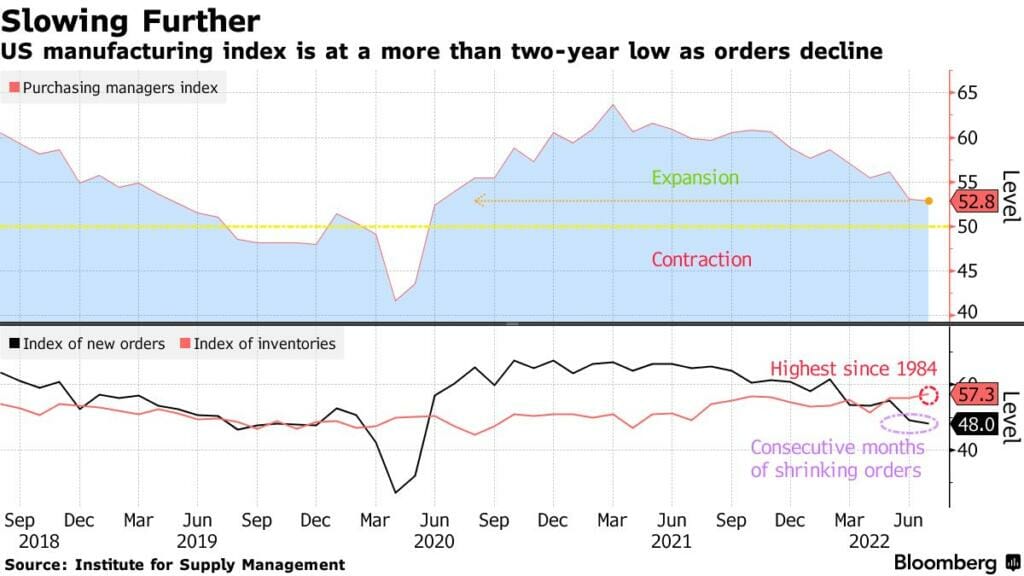 Compared to last year's peak in March — a time when producers struggled to meet demand during pandemic lockdowns — the index is down almost 11 points.
Merchandise demand is slowing as spending patterns shift from goods to services. This trend is consistent across the globe, with weakening manufacturing output in Asia and a slowdown in European factory activity. For an in-depth analysis, check out the ISM's reports.
Quick hits
Understanding the Federal Funds Rate
Interest rates are a key indicator of an economy's health and performance. They determine the amount a lender charges a borrower for capital to open businesses, purchase a home or vehicle, or access cash.
To help you understand why interest rates change, learn how rates are set, how the economy affects the rise or fall, and more >>
This week in finance history
August 3, 1977
The TRS-80, one of the earliest affordable personal computers, is released by Tandy Corp. This computer comes at a price point of $599 (almost $3000 today when adjusted for inflation) and provides an entire four kilobytes of memory, uses floppy disks, and a black-and-white monitor. This computer went on to be basically nicknamed the "Trash 80".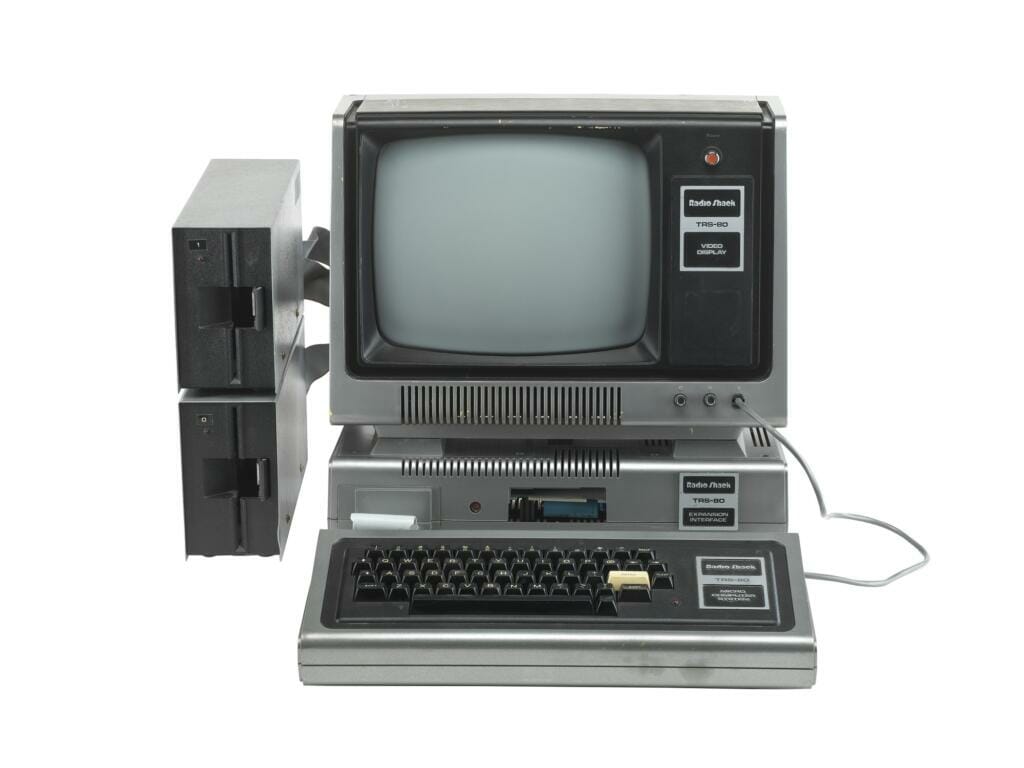 Sign up for M1 and receive the Weekly Wrap Up newsletter every Friday.