Summer means sun, sand, surf . . . and checking on your finances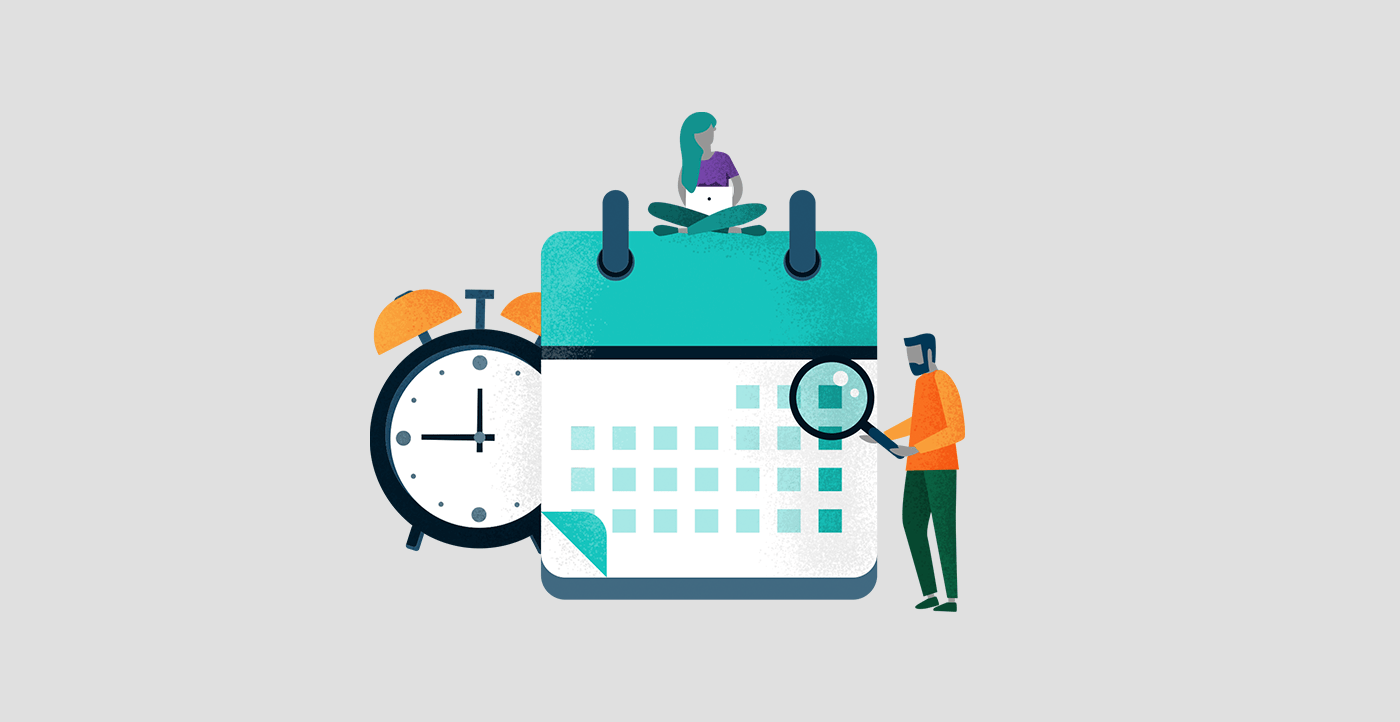 Why you should always have a mid-year check-in on your financial goals
There's no denying that the long days of sunshine, outdoor activities and busy social calendars can make summertime feel like it suddenly snuck up on you — more than half the year has passed you by. If you thought summer got here fast, chances are the rest of 2017 will go by even faster.
That's why summer is the perfect time to pause for a moment and do a mid-year checkup on your finances. It doesn't take long, but it can be a critical opportunity to readjust some small details and make sure you stay on track to reach your annual savings goals.
As the Vice President of Investment Operations at M1 Finance, my responsibilities involve continual evaluation of the financial markets and oversight of our customers' behaviors. With my role, I have an intimate look at the way people save and take advantage of the M1 platform to build wealth. From talking to our customers and analyzing their online behavior, we learn every day how they use our platform to make smart decisions with their personal finances. Our most successful users have one thing in common; they take consistent stock of their finances and are actively engaged in their financial future.
Press pause
If there's anything I can say about watching the financial markets, it's that they change over time. Much more importantly, however, people's situations change. Perhaps your own life has seen a change in the past six months, such as switching jobs, moving, ending a relationship or starting a new one. This is why we suggest the mid-year check-up — not so much to focus on how the markets are performing but how have your own individual circumstances changed. By recognizing that change is normal in anyone's life, it creates the opportunity for a financial course-correction. And summertime is the perfect opportunity for that.
Therefore, conducting a summer mid-year review is as much about looking ahead as it is about looking back at the previous months' activity. To that end, we've developed this checklist to quickly go through and decide what, if anything, should change in your financial plan:
Do your investments align with your values? Ask yourself: Are the companies you invested in worried about their environmental or social impact? If so, how does that sit with you?
Have you had any big expenses or acquired any debt? Is there anything new to take into consideration when re-evaluating your budget?
Are you taking advantage of autopayments? Many service providers offer these wonderfully convenient options and utilizing them makes sure you never have a late fee.
Can you automate a regular amount of cash to go directly into a savings or an investment account? This will help you to build wealth without lifting a finger.
Are you maximizing your compensation? An obvious example is any 401(k) match, but many employers provide benefits that employees pay for in one way or another: dental insurance, a healthcare FSA, etc.
What do you own, and why do you own it?
With some answers in hand from these questions, it's now time to make some decisions on where to go from here.
This requires knowing where your money is invested. Whether your personal assets are mostly in checking and savings accounts, your company's 401(k) or IRAs, at M1 we want to help our customers make the most of their money.
For that reason, we believe people should not only know what investments they own but that they also transfer that philosophy to every aspect of their finances.
So go through your various holdings to make sure you understand where your money is invested. Take your time, and ask yourself why you own it. You may realize, hypothetically, that you have money in cash that you won't need for a long time, so you might decide to put that money into investments that historically yield greater returns over time. Or you may discover that your money is sitting in an old 401(k) that you haven't checked for years and is costing you an insanely high fee They always say knowledge is power so in order to have power over your financial future, the first step is to understand where you money is invested and why.
Automate your progress
Once you have taken stock of your current financial situation it's time to make some choices about moving forward, it's time to think how you can best keep on track and reach your goals. At this point, if you're not automating your contributions to savings, it's time to consider that. Pretty much every bit of behavioral finance research reminds us that setting up a smart plan that we have to opt out of will result in greater saving habits.
One of the best ways that you can stay on track with your annual goals is to automate savings. If you automatically save, you'll build wealth without thinking about it.
So if you automate your savings, you've already taken a big step forward. At M1, we allow you to create any savings plan that fits your personal life, whether that may be $5 a day, $100 a week, or $10,000 a month. Any amount and frequency that is right for you can be automated.
Utilize retirement accounts
Finally, make sure you're taking advantage of all available retirement plans, such as 401(k)s and IRAs. Is there a 401(k) available through your employer, and are you taking advantage of it, including getting the maximum matching contribution that you're eligible for? Beyond 401(k)s, you can explore a Traditional or Roth IRA, which both offer tax advantages.
Retirement accounts can offer many benefits for saving money for the long-term, so make sure you're taking advantage of these options. Know your options!
Managing change
So, while change may be the norm, predictable change can still be managed and accommodated by anyone with an M1 Finance account. After all, we make it easy to adapt to change on our platform, if you choose to. More importantly, we also help make sure you're staying on track toward your goals with our intelligent automation.
So are you on track to reach your financial goals? Summer is here and it's the perfect time to check on your progress. It won't take long. Twenty minutes of your time can result in a far more in-depth understanding of your financial life.
At M1 we want to help everyone manage their personal finances with ease and build long-term wealth. Check us out if you have the chance, but above all, take the time to evaluate your situation and craft a plan so that you can truly Be Invested in your future.