Why your 1% fee is much more expensive than you think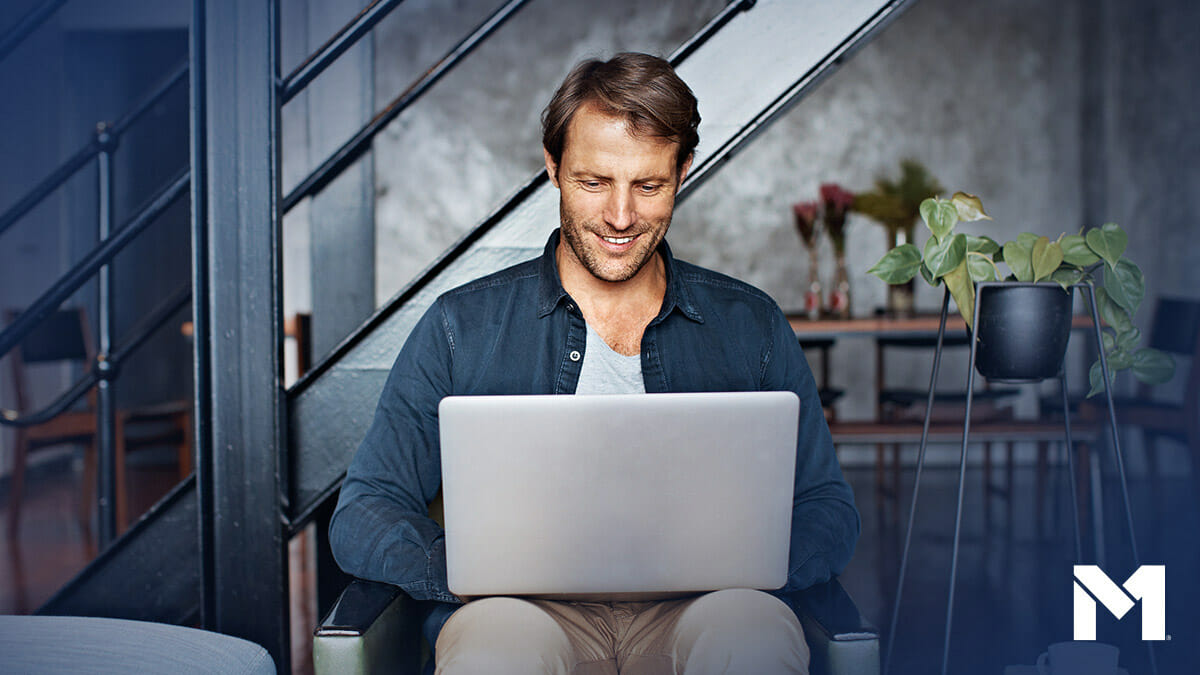 Financial advisors want to provide their clients with the best plan for managing their investment portfolios. However, their services don't come free, with typical fees around 1% of assets under management (AUM). This means that if you have a $1 million portfolio, your financial advisor could be charging roughly $10,000 per year for their services. 
That may not sound all that bad on a yearly basis, but also consider the fact that you could be giving up a sizeable part of your portfolio earnings. Here's what you need to know about fees charged by your financial adviser, how much it may cost you over the long term, and how you can begin managing your portfolio on your own.
Here are the fees your financial advisor may be charging you 
When you partner with a financial advisor, they're obligated to go over the structure of how they charge their clients. The pricing structure can be a specific percentage of your overall portfolio, with many charging an industry-standard of 1%.
There are a few ways financial advisors can charge their clients, and some can even mix more than one of these into their pricing: 
AUM (assets under management) fees 
This is a yearly charge based on a specified percentage of your portfolio. This can range depending on the amount of assets managed. 
Commission-based fees 
These advisors earn income based on products they sell and how many accounts they open. 
Hourly rate 
Advisors will charge a simple rate based on how many hours they are booked for. These rates can be anywhere from $200 to $800 per hour. 
Fee-only/retainer 
Advisors will sometimes charge a retainer fee, which is an upfront fee for a set amount of hours or assistance over time. 
Wrapped fees 
The products and investments suggested by an advisor may come with fees. It's possible the advisor you're working with may be getting compensation from those fees. 
Each of these fee structures have their own costs, but the AUM fee is one to be mindful of. Here's why. 
How much your 1% fee could be costing you 
First, not all financial advisors charge 1%. For smaller portfolios, it can be higher. For a larger portfolio, the percentage can even be below the 1% standard. It will vary widely based on your portfolio size, so be sure to run the numbers if you're considering this model.
But rather than paying someone 1% of your portfolio, M1 gives you the ability to invest commission-free. However, many mutual and index funds may come with an expense ratio that is paid to the creators of the funds — which can be a small fraction of your overall investment, often a couple tenths of 1% or less.
Here's what those fees look like across using a traditional financial advisor, investing in actively managed mutual funds, or directing your own investments in low-cost index funds.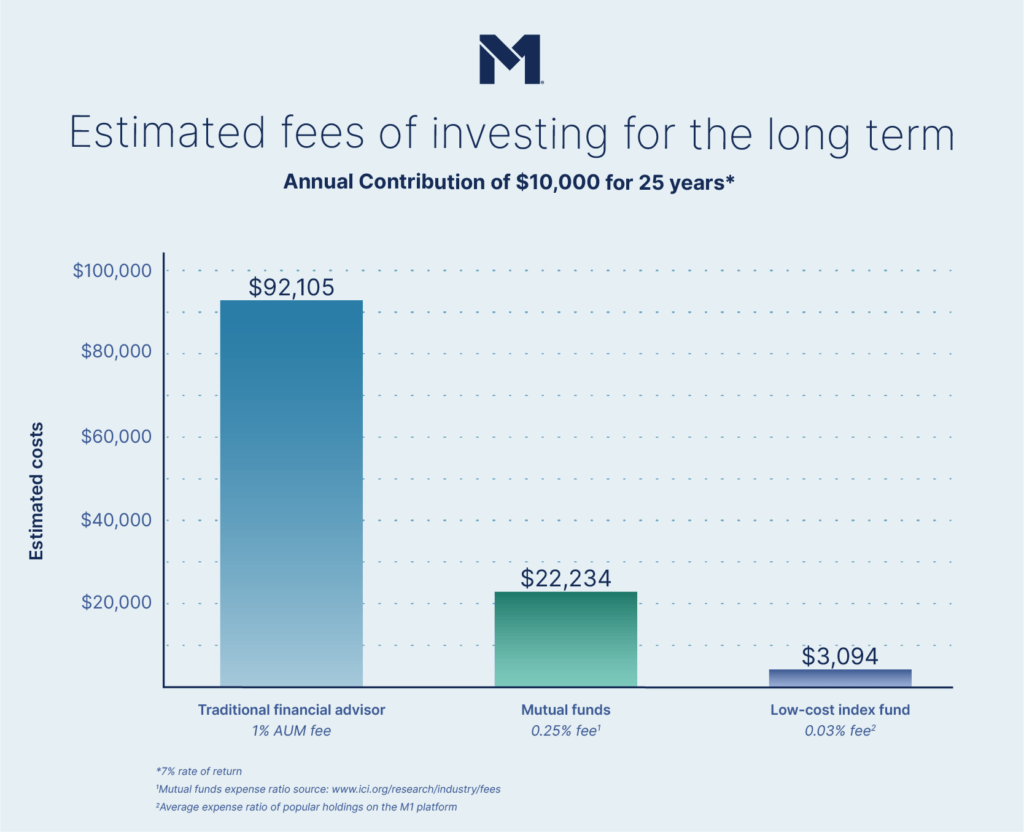 As the investment amount grows in your portfolio, the total fees will grow — regardless of which option you choose for yourself. But as you can see, investing yourself in funds with low expenses can save you a significant amount of money.
How to strategically use a financial advisor 
To be clear, there's nothing wrong with using a financial advisor. There are plenty of use cases when having a professional look at your portfolio and financial situation to give guidance can be helpful. But when hiring a financial advisor, it may be advantageous to pay someone on an hourly rate versus giving them a cut of your portfolio value and growth.
Even if you spend $1,000 per year for 25 years on a fee-only financial advisor and continue investing in low-cost index funds, you may still have a larger return than someone paying 1% AUM.
So, if you're eager to have an advisor on your side, be sure to select one carefully that aligns with your needs and financial goals — without giving up a large slice of your assets.
The M1 bottom line 
For the vast majority of investors, the do-it-yourself solution can potentially be a great way to save money on fees as well as invest for the future. While financial advisors and other institutions may pitch their services as having "low fees", it may come at a steeper cost over the long term. 
Disclosures:
Commission-free trading of stocks and ETFs refers to $0 commissions charged by M1 Finance LLC for self-directed brokerage accounts. Other fees may apply such as regulatory, M1 Plus membership, account closures and ADR fees. For complete list of fees, visit M1 Fee Schedule.
All examples above are hypothetical, do not reflect any specific investments, are for informational purposes only, and should not be considered an offer to buy or sell any products. M1 does not provide any financial advice.
20230413-2820983-8965273