M1 INVEST
Automated, commission-free investing
Flexible, customizable, and automated. It's your money, intelligently invested the way you want, commission-free.
GET STARTED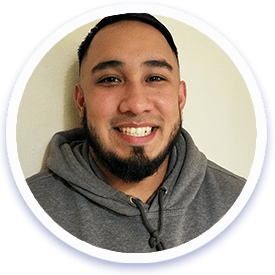 Fractional shares, auto-rebalancing, and it's absolutely free to use!
– Matt G.
Testimonials may not be representative of the experience of other customers. Not a guarantee of future performance or success.
Invest with Pies
Manage your portfolio with Pies, our intuitive, interactive dashboard. Choose your stocks and ETFs and build your customized investment plan with ease. Or get started quickly with pre-baked Expert Pies designed for a multitude of goals or investment styles.
Customize your Pie
Add your securities as slices of your Pie or build a Pie and use it as a smaller part of your overall Pie to organize your portfolio with ease.
Dig into an Expert Pie
We've put together over 60 curated Pies for a variety of investing styles or goals. From responsible investing, to dividend earners, to cannabis companies and so much more. Learn more here.
---
---
Build long-term wealth your way
Our tools help you develop the right strategy for your time horizon, risk tolerance, and goals. Then, powerful automation helps you execute and maintain it over the long term.
Automation
Schedule contributions, automatically invest, and dynamically rebalance every time you buy into your portfolio.
Customization
Build a custom portfolio of the stocks and funds you want or choose from an expert portfolio that speaks to you.
Buy as little as $1 worth of a security, regardless of price, to fine-tune your strategy. Diversify with ease and make sure you're always fully invested.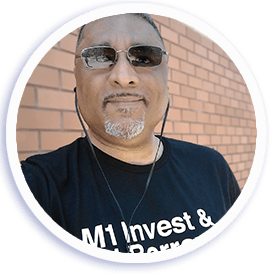 I love the ability to invest without paying fees. I can put the extra savings toward purchasing extra shares.
– Victor M.
Testimonials may not be representative of the experience of other customers. Not a guarantee of future performance or success.
Smart transfers
Set up automated 'if, then' rules and optimize your money across M1.
Custodial accounts
Start building long-term wealth for the children in your life.
Two trade windows
Invest in the morning or the afternoon, or both when you have more than $25,000 equity in your portfolio.
---
Your Invest questions, answered
Set up an individual taxable account for your general investing needs, including a joint account with a relative, spouse, or domestic partner; traditional, Roth, and SEP IRAs, or a trust account.
M1 Finance automates maintenance and simplifies construction of your custom investment portfolio. After you create your Pie-based portfolio, M1 utilizes its proprietary trading system to automate all of your trading activity. You'll never have to input or execute any trades manually.
Unlike some companies, M1 charges no management fees. There are some miscellaneous fees for some services, which you can find here.
Investing can be one of the best ways to build wealth for the long-term, but here are some things to keep in mind when creating your portfolio
Returns from any investment requires that the company stays in business.
Stock prices may fluctuate up or down based on factors inside the company, political events, or market events.
Inflation reduces purchasing power and may erode returns for people investing in cash equivalents.
Interest rate changes can affect the business operations, profits, and losses of companies in many sectors of the market.
The potential lack of market availability of an investment you want to buy or sell quickly can reduce potential gains but increase potential losses.
Total control, total automation for your
wealth today and tomorrow.
---