AAPI Heritage Month Spotlight: Simon Lam, VP of Platform Engineering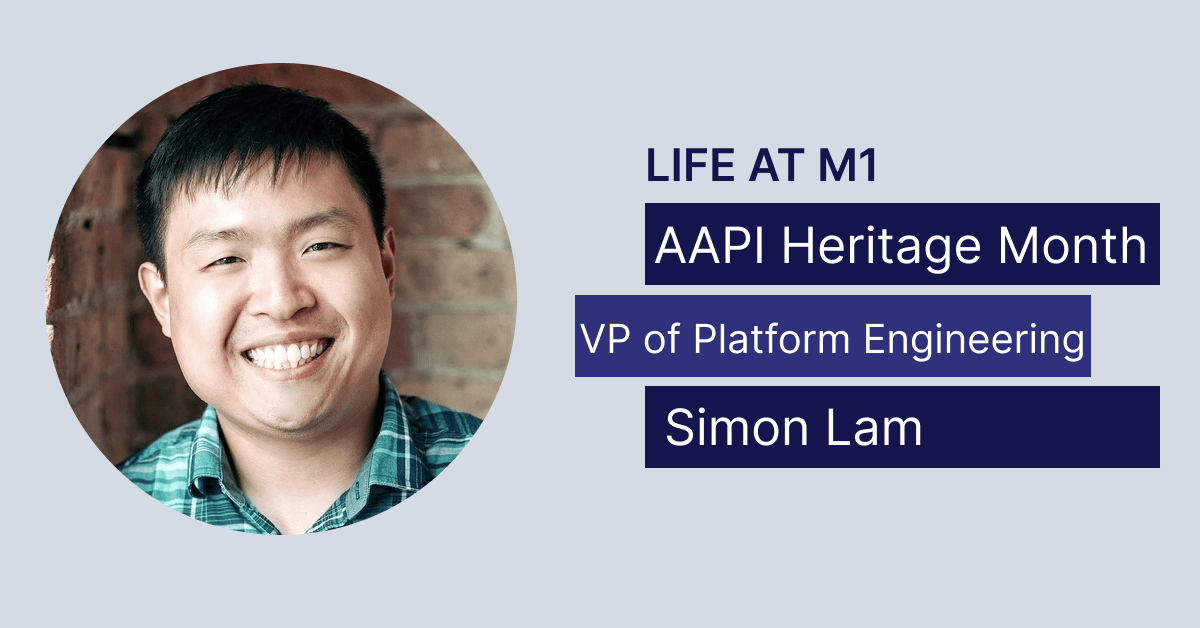 Interviewed by Chandra Jong, Project Coordinator at M1
In honor of Asian American & Pacific Islander Heritage Month at M1, we sat down with Simon Lam, VP of Platform Engineering, to learn about his story.
The AAPI region is so large and diverse. Can you share a bit about yourself and cultural heritage?
Absolutely – I am a first generation Chinese American, born and raised on the south side of Chicago (go White Sox!), and identify as a third culture kid. My parents emigrated to the US almost 34+ years ago from a small southern town in China called Taishan in the Guangdong province. They landed here in Chicago by way of the west coast, following job opportunities and in the footsteps of other relatives before them.

My dad is a diamond setter by trade and my mom worked various jobs while running the household as my two younger brothers and I were growing up.
What are some meaningful cultural traditions for your family?

My parents and relatives of the same generation primarily celebrate birthdays and holidays according to the Lunar calendar, which functionally means… the dates of their birthdays are different every year! It's become a funny tradition and running joke that my brothers and I typically only get a few days notice each year to plan someone's Lunar birthday.

One of my brothers: "Hey – you know it's dad's birthday tomorrow, right?"

Me: "WHAT?"

We also don't celebrate traditional American holidays like Thanksgiving and Christmas in a consistent way every year. There have even been some years where we did nothing and treated them like any other day off from school or work. We do, however, get together every year to celebrate the Lunar New Year – think festive Thanksgiving styled feasts with lots of family and friends. It is a meaningful time for us, a celebration of family and unity, and one that I look forward to every year.
What brings you joy about your heritage and culture?
The emphasis on family cohesion and unconditional support is something that really brings me immense joy and pride about my heritage and culture. I wish I could say that that has always been the case; being part of a very family-oriented culture was truthfully a big point of embarrassment growing up.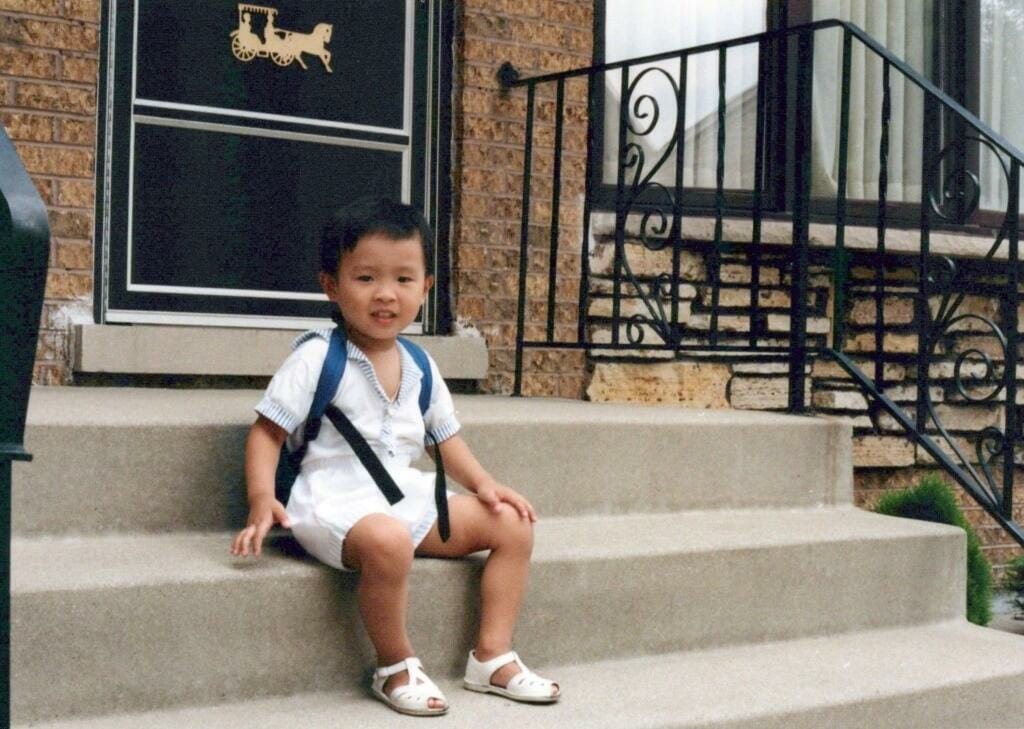 In my younger years, I would groan about participating in family gatherings and pine for time with my friends instead. As I got a bit older though, I quickly realized how incredibly fortunate I am to be part of a tight-knit, cohesive, and loving family – one that encompasses not just my nuclear family but also relatives that are spread across the US and parts of China.
Many years ago, on a trip back to China to see family, I had an epiphanic "a-ha" moment when I noticed that the very first thing each and every one of my relatives said to me was, "Welcome home." To my relatives abroad, our family ties transcended borders and the thousands of miles in distance between us. To know that I've always had family members thinking about me both there in China and here in the US was incredibly meaningful and endearing to me.
One of my all time favorite quotes is an old Tibetan saying – "Wherever you have friends that's your country, and wherever you receive love, that's your home." I am very lucky to have been raised with these strong cultural family values and to be able to say that this quote is a lived reality for me.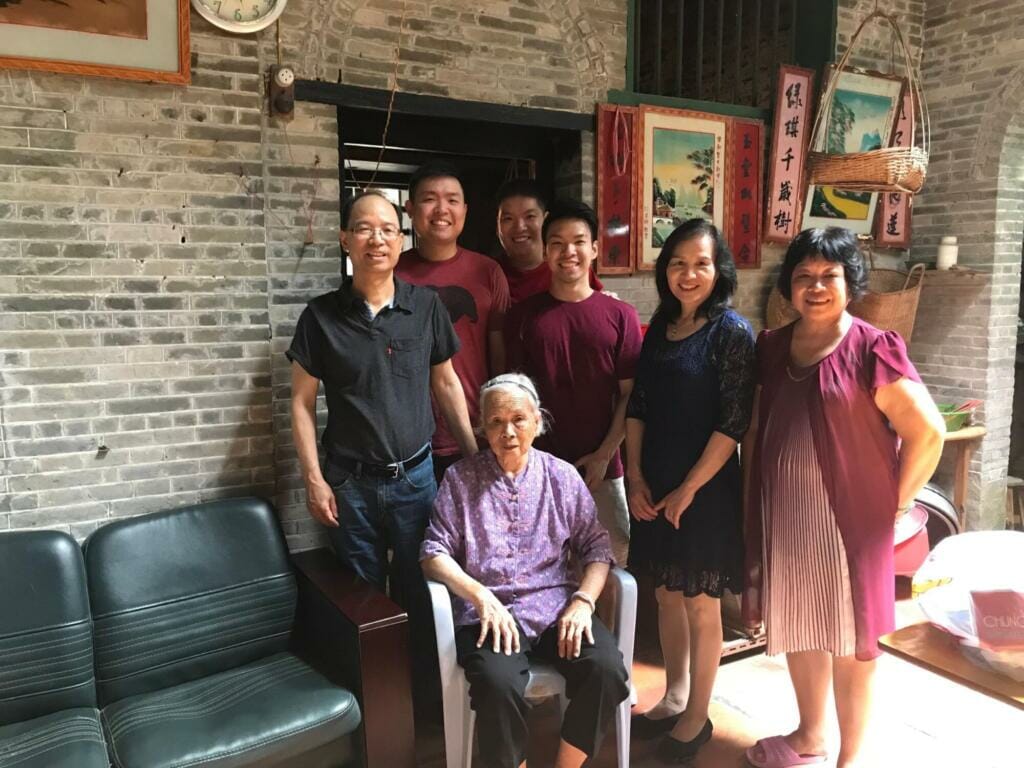 Can you discuss a particular aspect of AAPI culture or history that you think is important for others to understand?
While many AAPI stories will share common themes, like being a third culture kid, being a child to immigrant parents, or experiencing cultural assimilation, I think it is important for others to understand that AAPI culture is NOT monolithic. The idea that there is a blanket "Asian American" culture is misleading as the banner of AAPI covers over 100 languages and over 50 distinct ethnic groups, each with its own rich history and culture that should not only be recognized but celebrated.

Overlooking this fact and reducing all groups down to a single label can have real impact – ranging from things like unintentional micro-aggressions (ex: "Where are you REALLY from?") to the magnification of anti-AAPI violence (ex: an anti-COVID aggressor going after anyone that looks a certain way) and even misinformed policy creation at the legislative level.
There has been an exponential rise in Anti-Asian violence throughout the U.S., particularly during the pandemic. Can you share your feelings about these issues?

As someone who grew up in the US and has a lot of pride in not just the Chinese half of my heritage but also the American part (see third culture kid), the rise in Anti-Asian violence since the pandemic has just been profoundly sad, disappointing, and frankly, frightening to me.

As the whole country was shutting down during the COVID-19 pandemic, a lot of the emotions that ensued were understandable and warranted – fear, confusion, anger. However, misdirecting these feelings and channeling them into violence towards vulnerable targets like senior citizens is just absolutely unacceptable. To see so much emotional dysregulation and manifestation of latent anti-Asian racism at such scale is deeply alarming and disheartening.

These are all signals to me that we must, firstly, call out and condemn any acts of violence and discrimination, and secondly, learn to practice kindness and compassion towards each other. Sweeping change cannot and will not happen top down; working to have understanding and compassion for someone you are not already close to (in ANY context – work, home, etc) is something we can all do starting as soon as… today.
How has your AAPI identity influenced your personal and professional life?
As kids, my brothers and I watched our mom and dad work tirelessly to build a life for us in a country where they did not speak the language nor know the norms with nothing more than their hands and perseverance; all the while never complaining. Resiliency, having a growth mindset, and being able to delay gratification were second nature to them and were lessons that were taught to us both explicitly and by example.

One of my favorite Chinese idioms that my mom taught me is that, with enough patience and willpower, one can even grind an iron pestle into a needle.
These lessons, values, and a desire to emulate my folks are, in part, what led me to joining M1 in its infancy 8 years ago and they are what has helped to make all of that time an incredible journey of learning, growth, and solving problems with some of the best people I will ever know.
How have you seen the workplace change in terms of offering support and community for AAPI colleagues?
I have certainly seen a noticeable shift in the amount of explicit and formal support from leadership in organizations when it comes to advancing inclusion and community for AAPI employees. While they are not a new concept, I am heartened to see the growth and adoption of employee resource groups and to see them getting more front and center attention.

I am hopeful that workplaces will continue to iterate on these efforts to support employees and that we can get to place where workplaces can also embody corporate responsibility by extending support to the broader AAPI community, not just immediate employees.

Do you have any advice for young AAPI professionals starting out in the workforce?
The path to my first ever "real job" felt a lot like a linear progression through a checklist of "optimal" or "right" moves – get into a reputable school, choose a reasonable major, get good grades, get internships, interview at the right companies, etc.

If your experience was at all anything like mine, I surmise that you might be wondering – what should I be doing next? What department should I join? Do I go to business school? Do I join a startup or a Fortune 500? I went through a similar period of wrestling with what the "right" decisions were and I am delighted to share that… there really are no wrong moves, especially this early on in your career.

Don't agonize too much what you think you should be doing and get as many experiences as you can, professional or otherwise, and in doing so you will not only build range but increase the likelihood that you organically find something you're truly energized and passionate about.