Biden's Fed meeting, top travel concerns, and much more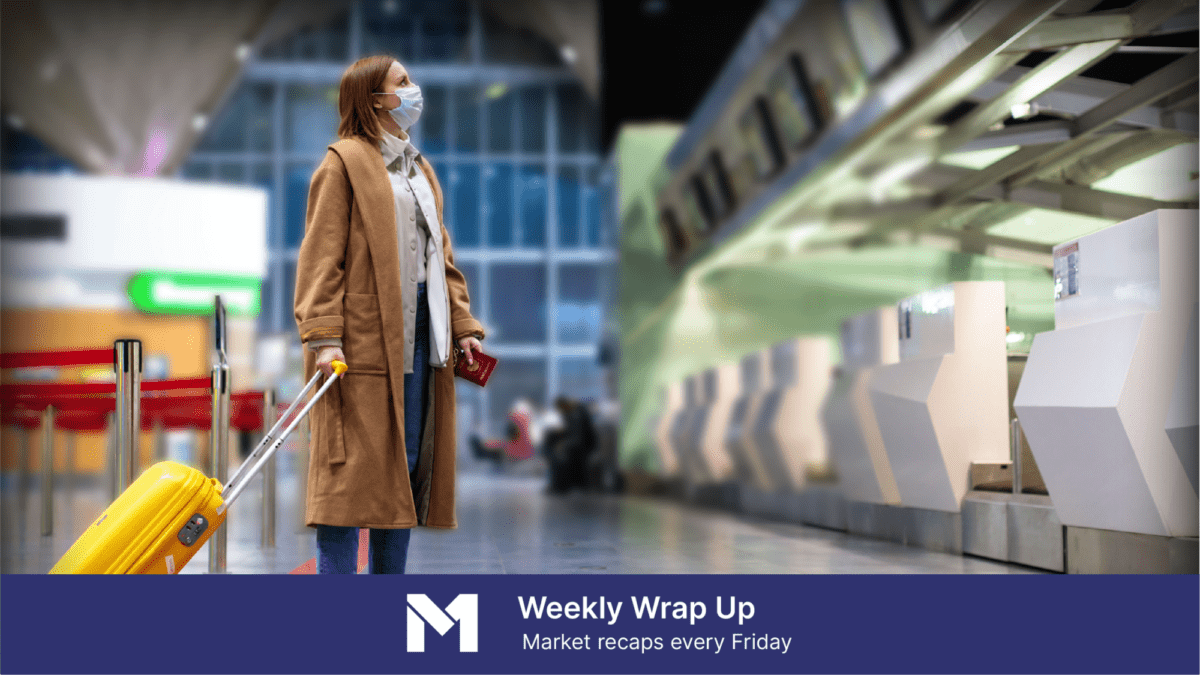 Today's roundup includes President Biden's sit down with Fed Chair Powell and brand-new housing market data. You'll also find:
New top concerns among American travelers
Apple software updates
AMC's Top Gun boost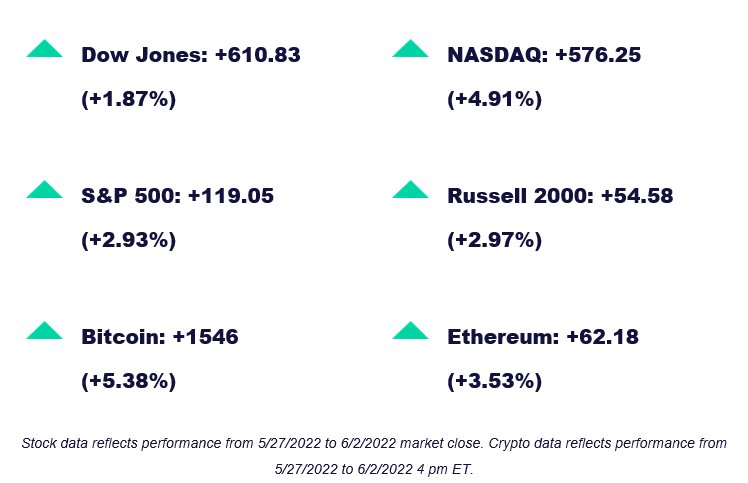 Fed Chair meeting with Biden
President Biden hosted Federal Reserve chair Jerome Powell at the White House on Tuesday, reportedly to discuss interest rates. In a Wall Street Journal op-ed, Biden pledged to stay clear and let the Fed do its job.

"The Federal Reserve has a primary responsibility to control inflation. Past presidents have sought to influence its decisions inappropriately during periods of elevated inflation," Biden wrote. "I won't do this. I have appointed highly qualified people from both parties to lead that institution. I agree with their assessment that fighting inflation is our top economic challenge right now."

Recent inflation figures show increases at a rate we haven't seen in four decades and curbing that remains a top priority according to Biden.

"The most important thing we can do now to transition from rapid recovery to stable, steady growth is to bring inflation down," Biden said.
Gas prices and inflation pass COVID-19 as top travel concern
As the national average for gas hit a new high on Tuesday ($4.62), COVID-19 is no longer the top concern for American travelers.

According to the survey by Morning Consult, 90% of respondents indicated that gas prices and inflation are both considerations when "deciding whether to travel in the next three months," while 78% said COVID-19 rates were a consideration in plans.

"But just as COVID's negative impact on travel is starting to wane, a new set of challenges is emerging in the form of historic inflation and record high gas prices," said Chip Rogers, President and CEO of the American Hotel & Lodging Association.

Even with concerns swirling, 60% of Americans said they would take more trips this year compared to last year.
High housing prices persist
Home prices in March were nearly 21% higher than they were in March 2021, according to the S&P CoreLogic Case-Shiller Home Price Index. This is higher than the 20% gain reported in February.

The Case-Shiller figures for national and 20-city composites were the highest year-over-year price change in over 35 years of data.

The cities seeing the smallest price gains were:
Minneapolis: +12%
Washington D.C.: +13%
Chicago: +13%
"Mortgages are becoming more expensive as the Federal Reserve has begun to ratchet up interest rates, suggesting that the macroeconomic environment may not support extraordinary home price growth for much longer," said Craig Lazzara, managing director at S&P DJI. "Although one can safely predict that price gains will begin to decelerate, the timing of the deceleration is a more difficult call."
Quick hits
This may be of interest
With interest rates, Fed meetings, and inflation taking over discussions, it's important to keep track of economic trends. Our latest blog post, Understanding the impact of interest rates on the stock market, shares what you need to know as an investor.

In this post you'll learn:
How interest rates impact the stock market
Response by market sector
The impact of interest rates in action
Why to consider earnings and interest rates
This week in finance history
May 31, 1919
Did New York Stock Exchange workers get a mental health day in 1919? Not exactly, but the NYSE did close its doors on this day in history so clerks could clear paperwork after volume exceeded an astonishing 1.5 million shares per day in May.
Sign up for M1 and receive the Weekly Wrap Up newsletter every Monday.