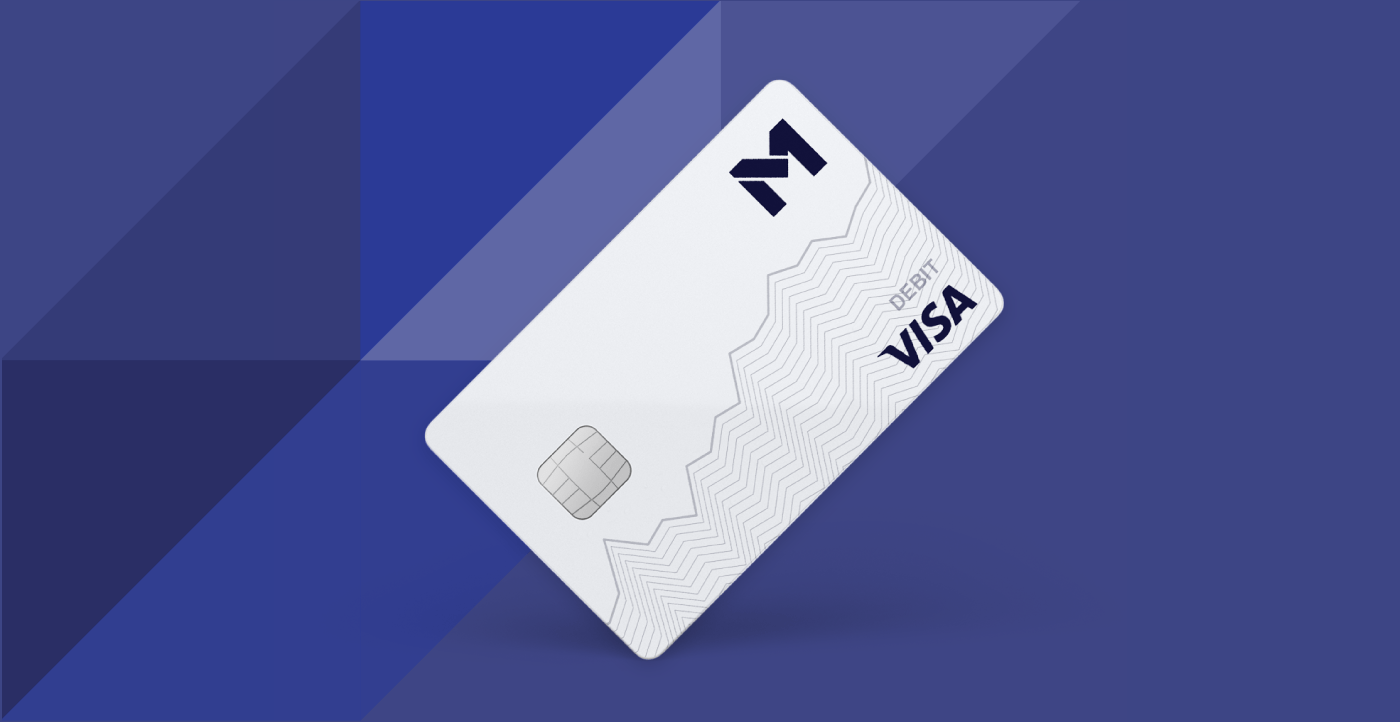 It's a strange time to be releasing a new product, but we're proud of this one. M1 Spend is out of beta. It's now a full-fledged, ready-to-be-kicked-out-of-the-beta-nest product. We feel like proud parents whose kid just graduated from school.
What does "out of beta" mean? In addition to consolidating your day-to-day money management needs with your investing activities, it means all this:
1. You can sign up for M1 Spend now
Just log in to your M1 Invest account and click on Spend in the app or website. You'll even get a sharp-looking new M1 Spend VISA® debit card in the mail shortly after that.
2. High-yield checking available
If you are an M1 Plus member, you can make 0.00% APY* on cash in Spend. That's significantly better than many big banks.
The M1 Spend with M1 Plus APY is one of the highest digital checking rates around. You can make more at this rate in four days than many of the rates offered by big banks for a full year. See for yourself:
Bank of America: 0.01%
BMO Harris: 0.01%
Chase: 0.01%
Citi: O.00%
Wells Fargo: 0.01%
Sources: Competitor APY rates obtained July 27, 2022 from Bankrate.com, Wells Fargo website, and Bank of America website.
3. Cash back available
You get 0.00%* cash back on qualified purchases with Spend when you are an M1 Plus member. The more you use Spend as an M1 Plus member, the more cash you get back.
Thanks for learning about Spend and thanks for trusting us to help you manage and grow your money.
*No minimum balance to open account or to obtain APY (annual percentage yield). APY valid from account opening. Fees may reduce earnings. Rates may vary. National average is 0.03% APY as of April 2021. Obtained from the FDIC."
M1 Plus is a paid membership that confers benefits for products and services offered by M1 Finance LLC, M1 Spend LLC and M1 Digital LLC, each a separate, affiliated, and wholly-owned operating subsidiary of M1 Holdings Inc. "M1" refers to M1 Holdings Inc., and its affiliates.wise indicated.  
If you are approved for an M1 Plus Spend checking account, your membership will be activated immediately and you'll see your member perks in your M1 app. If approved, you can request your debit card and start using M1 Spend.