A big Q1 for M1—and for some other brokerages you may have heard of, too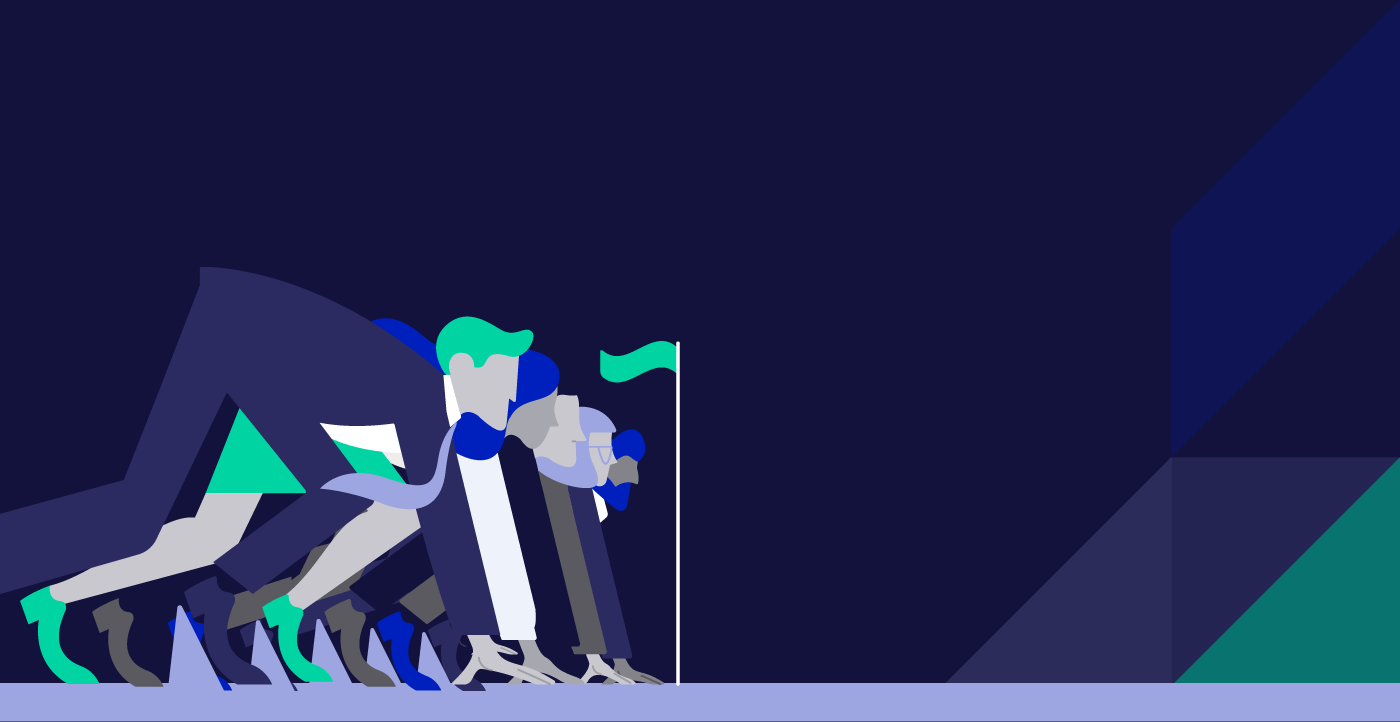 CNBC recently published an article about how major online brokers—Charles Schwab, TD Ameritrade, Etrade and Robinhood—saw big gains in accounts in the first quarter.
We saw big gains too: 135% year over year new account increases in Q1 2020 vs. Q1 2019; and we saw a 200% increase in new account openings in March 2020 vs. 2019 (50,784 vs. 16,910).
And we did this with a much, much smaller advertising budget.
Take a look: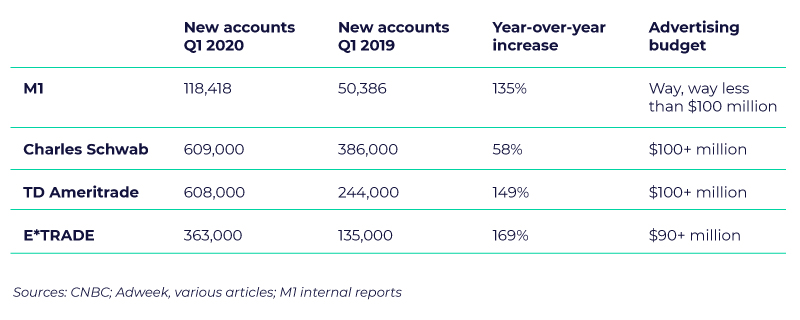 There's a lot of consolidation going on in this space right now: Charles Schwab is acquiring TD Ameritrade and Morgan Stanley is acquiring Etrade. If you're at TD or Etrade, and you're a little queasy about moving elsewhere without your input, we'd love for you to consider M1. It'll take you four minutes to start the application process, and then we take it from there.
Clients trust us with over a billion dollars in assets, Investopedia ranked us Best Robo Advisor for Sophisticated Investors and we have over 14,000 5-star reviews on the App Store and Google Play Store.
And we spend most of our money on creating an easy-to-use investing platform, complete with a low-cost portfolio line of credit and even a free checking account with M1 Spend (with available high-yield checking rates). Not on television commercials.
M1 Borrow is a flexible portfolio line of credit available to M1 customers who have at least $10,000 in marginable securities. Borrowing on margin increases the overall risk of your portfolio. Learn more the risks in our Margin Disclosure.
---