New in M1: Transfer money easier and faster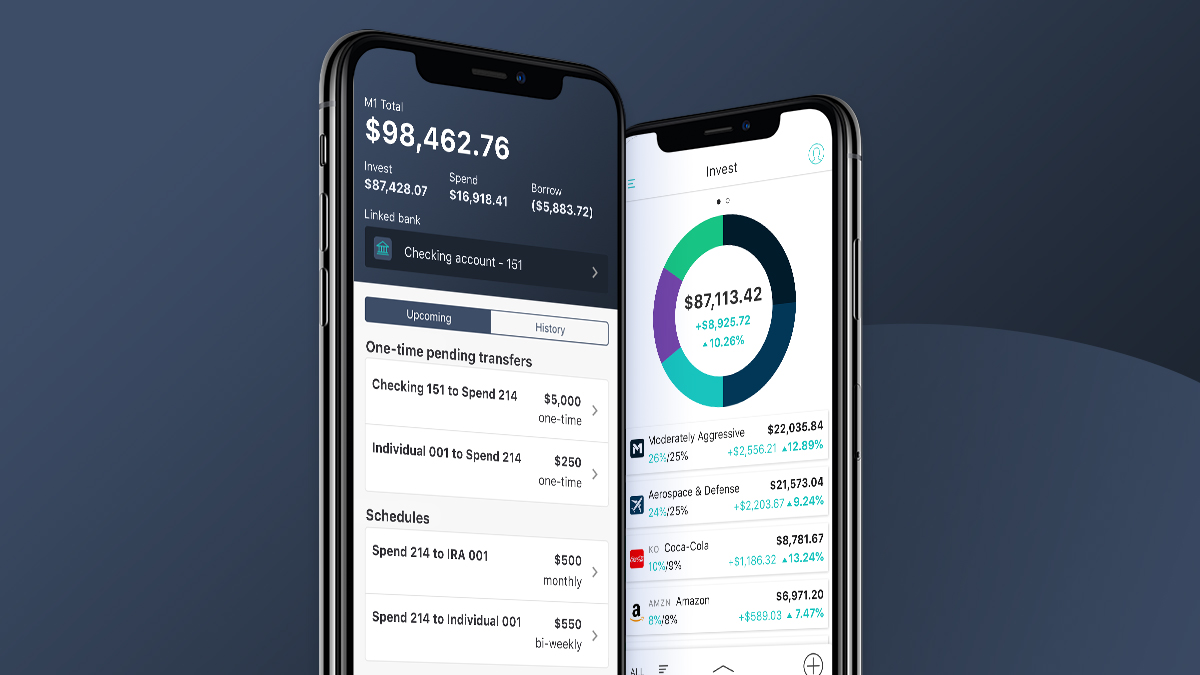 Your M1 account now features a Transfers tab, enabling you to move money faster and easier.
The launch of this new feature is driven in part by the (soon-to-be-released) M1 Spend checking account.
A long list of customer requests and suggestions helped shape the enhancements and functionality.
When you want to make updates to the Pie(s) in your M1 Finance account the last thing you want is extra steps or delays in moving money to/from your portfolio to/from other accounts. Coupled with the upcoming launch of the M1 Spend checking account and debit card, we have come to understand that the ways our customers are working with money are becoming more complex, and more challenging to simplify. But we love a challenge, especially a challenge that requires us to re-think how transferring money should work.
That's why we've added the new Transfers menu to the M1 app: to simplify how you move money between accounts. Think of it like a command center built just for you. Here's what it looks like:

Look at the kinds of things you can do:
Create one-time and recurring transfers with any account.
View the status of pending transfers.
View a history of your past transfers.
View and create schedules (including bi-weekly—we heard you!).
New: Edit schedules instead of having to cancel and recreate them.
New: Pause/unpause schedules.
New: Get a sense of the total value of your accounts at M1 (Invest, Borrow, Spend) in one screen.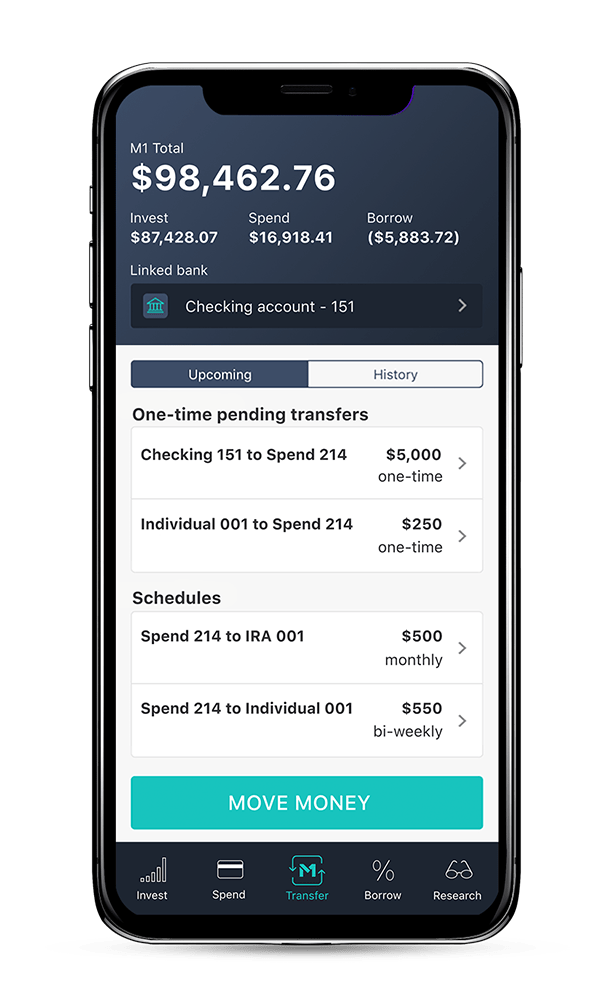 To create this breakthrough, we changed a few things, so FYI:
"Funding" has been replaced with "Bank connection" under each Invest account.
"Funding totals" has been moved directly under each Invest account.
The auto-invest setting is available on the portfolio screen, just like it always has. (On mobile, just swipe up to open the drawer).
Transfer history for each Invest account can be viewed in that account's "Activity" section.
Here's how Transfers works, from a bird's eye view: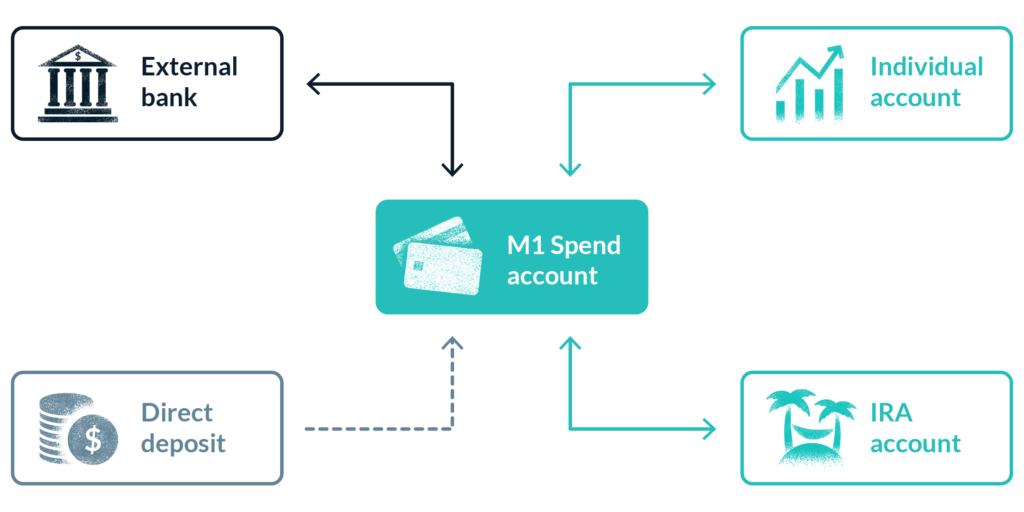 When you get down to the details of what you can do, it gets interesting:
In the past, moving funds between accounts was handled through the Invest tab on the Funding screen, but you could only move funds to/from that specific account. In the new Transfers screen, you can seamlessly move funds to/from or between all of your accounts at M1 in one convenient place.
You can now create a new transfer of any type for any account with the "Move Money" button. You will be prompted to select which type of transfer you are trying to create, which accounts to use, and any other information required to make the transfer. Once created, you'll see your new transfer, including status and other details, on the Transfers tab.
---
How does Transfers work with M1 Spend?
Developing the features of M1 Spend's banking services also meant we had to rethink how transfers should work because of the various to/from scenarios that can exist within the M1 app. With the addition of M1 Spend, there are even more places to move your money:
The Transfers tab will be the place where you can move money to or from your Spend account.
Cash transfers between your Spend and Invest accounts will be instant.
Opening a Spend account unlocks the ability to transfer money between Invest accounts. This means you will be able to move money between, for instance, your individual investment account and your IRA.
M1 Spend will be the hub for money flowing into and out of the M1 system. To go deeper on M1 Spend, read more.
---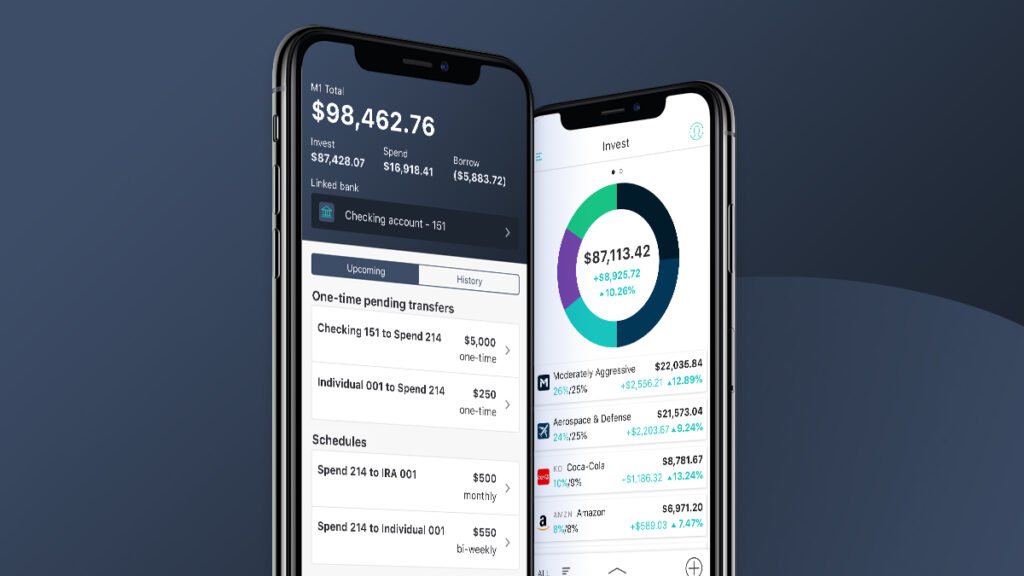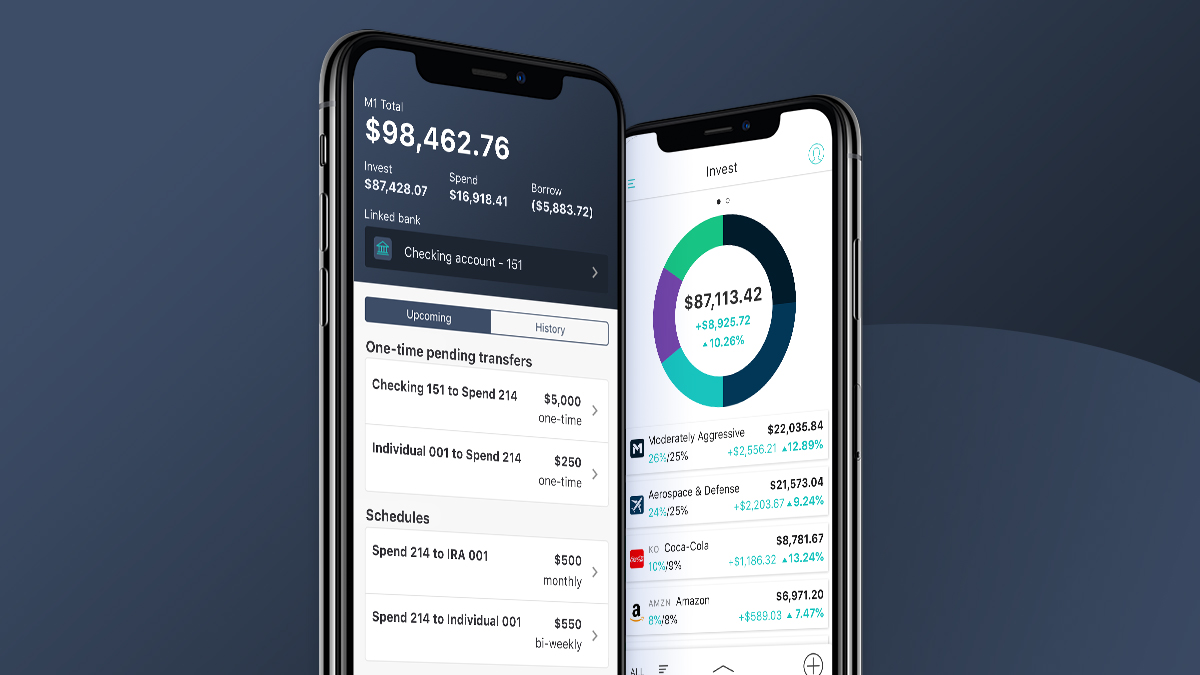 Bottom line: making M1 better
Our M1 community has been vocal about the features they are looking for and the common confusion points they encounter. Listening to the needs of our customers, combined with our vision to be the smart all-in-one solution for managing money, led us to create a breakthrough with the launch of Transfers. Using the Transfers tab, managing money movements is easier and more intuitive than ever for our users.
With all of these new ways to move money around, we needed a simpler but more powerful way to manage transfers between multiple destinations. Transfers is the foundation for not only our existing money movements, but more advanced automation down the line. Just like you can automate your investments with M1, you'll also be able to automate all your money movements with smart sweeps and transfer rules. Stay tuned as we continue releasing updates and upgrades to Transfers next year.
We hope this makes your M1 experience even better. We will be listening for feedback, while we are at work on more smart enhancements planned for the future.
---