How to use a high yield savings account to potentially build long-term wealth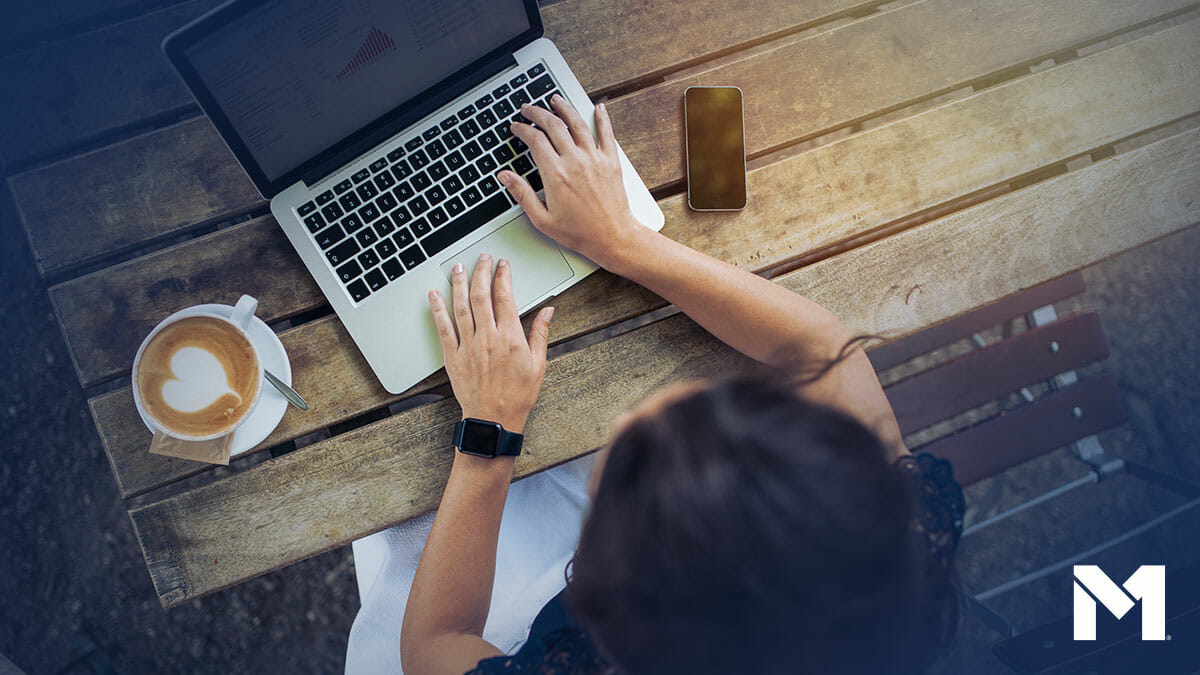 A high yield savings account is a paramount part of managing your finances. While it isn't the flashiest asset to have in your toolbelt — it's arguably one of the most important.
Inflation is impeding Americans' ability to have an emergency fund. In fact, roughly one-third of Americans in 2021 wouldn't be able to cover a $400 emergency expense with cash, according to the Federal Reserve. And for the other half that are without the funds to pay for an expense, they are more likely to lean into high-interest-rate solutions like credit cards and payday loans. So without an emergency fund in place, an unexpected expense can lead to a quick downward spiral.
That's where a high-yield savings account comes in. These accounts earn interest at a rate that far exceeds the national average, so you can hedge against inflation and protect your financial future at the same time.
Here are the ways to use a HYSA to guard and build long-term wealth.
Expect life's unexpected turns
It could be a loss of income, medical bills, car repairs, replacing home appliances, or anything else life throws your way — unexpected expenses should be expected. And you can guard yourself against these events by having a solid emergency fund.
The general rule is to save three to six months' worth of living expenses in case of an emergency. So if your total monthly expenses are roughly $6,000, it's best to have between $18,000 and $36,000 set aside. And the best part is by keeping your emergency fund in a HYSA you will passively earn interest each month.
As an example, if you have $20,000 stored away in the M1 Checking account accruing 3.30% APY* over a year (compounded monthly), you will earn a little over $600 in interest. If you had that same $20,000 in our high yield savings account at 4.50% APY** over a year, you could accrue close to $900 in interest. But most importantly, you can rest easy knowing you have a safeguard in case life happens.
Save for a large expense
If you need a place to save for a large expense, such as a new car, down payment on a home, or a planned vacation — a HYSA allows you to earn interest without exposing your funds to market volatility.
With interest rates at historic highs, a stable deposit account with a guaranteed return could even outperform equities.
Begin saving for next year's investments
Several tax-incentivized accounts like IRAs and HSAs have annual contribution maximums to abide by. However, that doesn't mean you can't begin saving up now for next year's contributions. And the funds you save throughout the year can immediately be deployed on January 1 — a method called lump-sum investing.
And if your goal for next year is to make a large purchase such as an investment property or other large acquisition, a high yield savings account can be a great tool to keep your money ready to deploy at any time.
The M1 bottom line
Inflation and interest rates have snarled the economy in more ways than one, but using a HYSA is one simple way to benefit from these macro trends and get a return on your liquid cash.
Most importantly, aim to have three to six months of living expenses put away for a rainy day. After that, you can use the account to save for larger expenses, prepare for next year's investments or simply keep money on the sidelines for your next endeavor with either the M1 checking account with Plus or, soon, the M1 high yield savings account.
—
*Obtaining stated APY (annual percentage yield) or opening an account does not require a minimum account balance. Stated APY is valid from date of account opening. Account fees may reduce earnings. Variable APY rate subject to paid M1 Plus subscription. Stated APY (annual percentage yield) for M1 Savings accounts is subject to change prior to product
launch due to changing federal funds rate.
** No minimum balance to open account or to obtain APY (annual percentage yield). APY valid from account opening.
Fees may reduce earnings. Rates may vary.
M1 Plus is a paid annual membership that confers benefits for products and services offered by M1 Finance LLC, M1 Spend LLC and M1 Digital LLC, each a separate, affiliated, and wholly-owned operating subsidiary of M1 Holdings Inc. "M1" refers to M1 Holdings Inc., and its affiliates. M1 newsletters reflect the opinions of only the authors who are associated persons of M1 and do not reflect the views of M1. They are for informational purposes only and are not a recommendation of an investment strategy or to buy or sell any security in any account. They are also not research reports and are not intended to serve as the basis for any
investment decision. Prior to making any investment decision, you are encouraged to consult your personal investment, legal, and tax advisors. Any third-party information provided therein does not reflect the views of M1.
M1 Spend is a wholly-owned operating subsidiary of M1 Holdings Inc. M1 is not a bank. M1 Savings Accounts are furnished by B2 Bank, NA, Member FDIC.
20230222-2729338-8748587