Why the wealthiest thrive during market downturns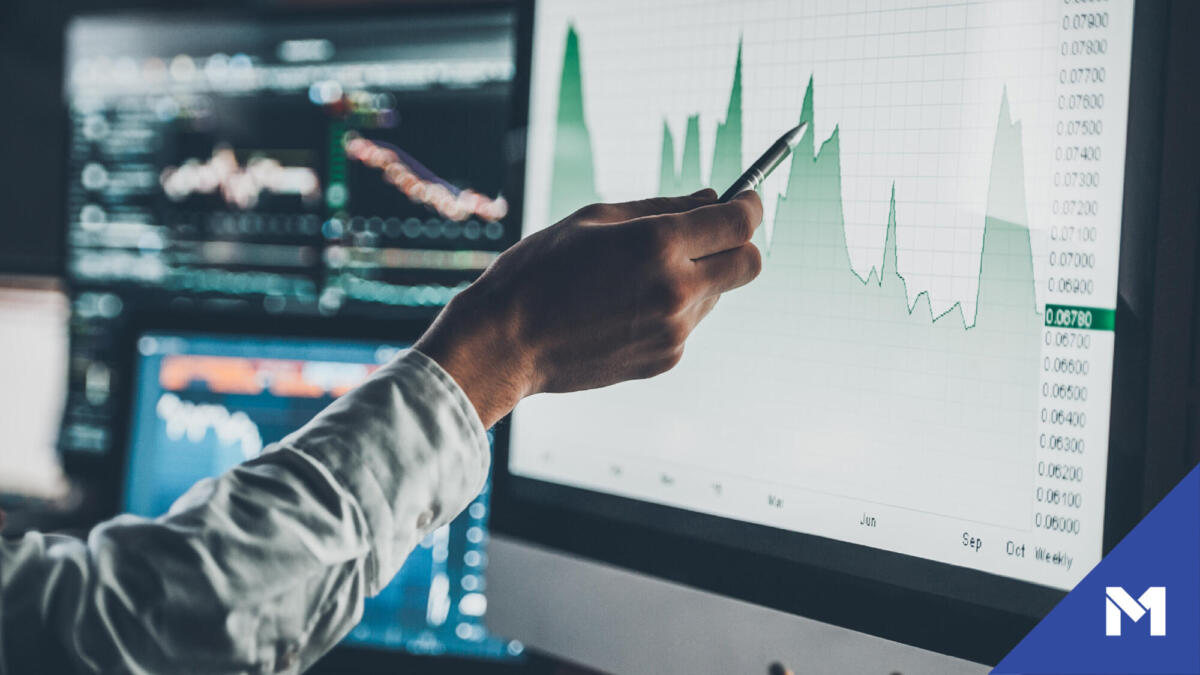 Second quarter earnings reports continue to roll in this week, along with the Fed's interest rate decision and the latest GDP report. See what's set to change, who may benefit, and what it all means for you. 
In this edition:
Big tech reports earnings
Who benefits from a recession
The current state of credit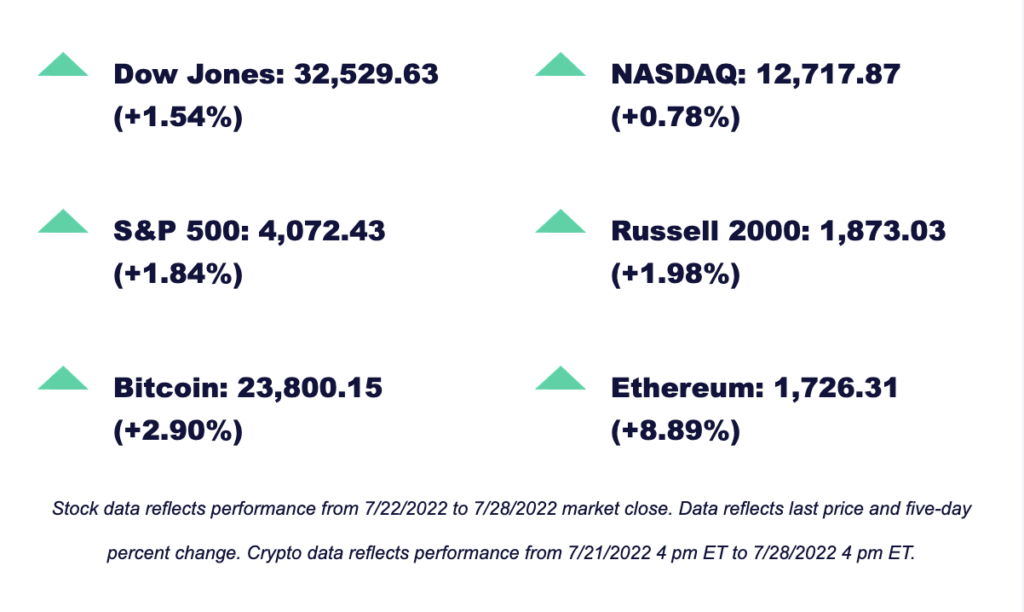 Tech reports miss expectations
Major tech companies released Q2 earnings reports, with more to come today and next week. Results have been gloomy so far, showing a decrease in advertising spending as the market continues its downward trend. 
Snapchat (SNAP)
Adjusted EPS: -$0.02 vs. -$0.05 expected
Revenue: $1.11 billion vs. $1.14 expected
Microsoft Corp (MSFT)
Adjusted EPS: $2.23 vs. $2.29 expected
Revenue: $51.87 billion vs. $52.44 expected
Alphabet Inc Class A (GOOGL)
Adjusted EPS: $1.21 vs. $1.28 expected
Revenue: $69.69 billion vs. $69.87 billion
Meta Platforms Inc (META)
Adjusted EPS: $2.46 vs. $2.59 expected
Revenue: $28.82 billion vs. $28.94 billion
Stay informed about the most recent Apple and Amazon earning reports.
Stuck in the middle
America's wealthiest are ramping up their borrowing, despite rising interest rates and market dips. Both Morgan Stanley (MS) and Bank of America Corps (BAC) wealth management units experienced double-digit loan growth in the second quarter. Executives from both banks stated, "the increase came from well-heeled clients taking out mortgages and loans backed by assets like stock-and-bond portfolios." 
For some, this is no surprise. Market downturns are full of opportunities to use securities-backed credit lines and buy up cheap assets. "Volatility and market decline are when the wealthy make their money," said Mike Kosnitzky, co-head of Pillsbury Winthrop Shaw Pittman LLP.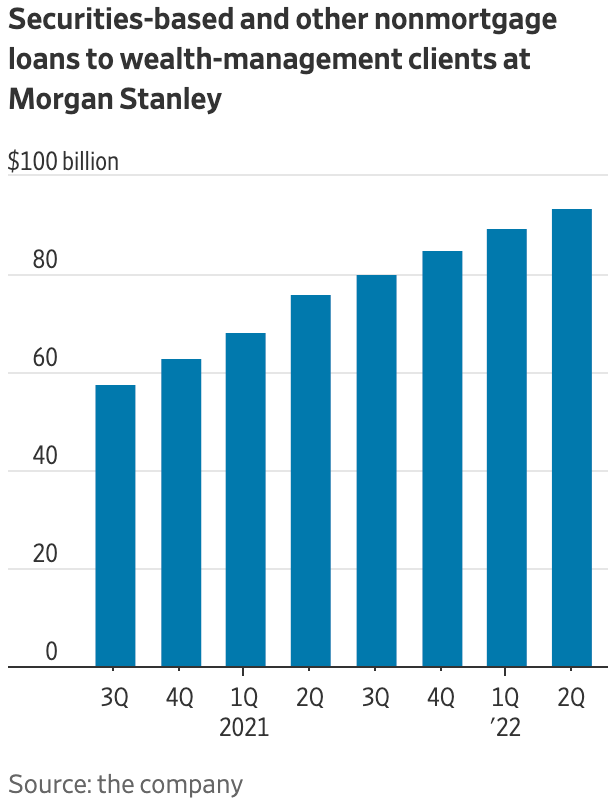 On the other hand, upper-middle-class households earning between $75,000-$127,000 per year have been absolutely squeezed. Many watched their pandemic gains disappear, largely because they must spend more on driving and auto expenses — two areas hit hardest by inflation. Since the pandemic began, the upper middle class has saved less than most lower income groups. They also lost a larger portion of their stock portfolios than groups making more than them, according to Moody's Analytics.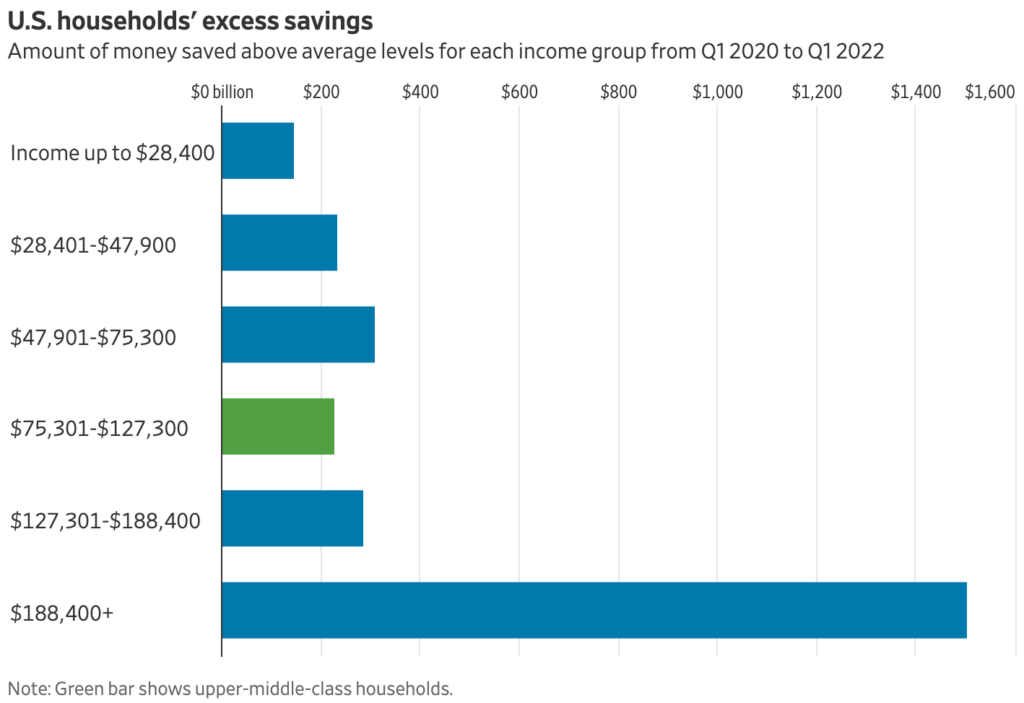 Why did this happen? Economists at Moody's say middle-class households have been excluded from pandemic stimulus checks and income-based tax credits. At the same time, many also lost their jobs and received unemployment benefits that were less than their previous wages. Although wages are increasing, the rate is well below the rate of inflation. With rising prices and struggling markets, there's no sign this squeeze will be short-lived. 
Put it on the card
Credit card balances have jumped as high inflation escalates the price of everyday essentials like groceries, gasoline, and housing. The Federal Reserve Bank of New York reported that balances have increased by $71 billion year-over-year, topping $841 billion during 2022's first quarter. 
What else is building up balances? Travel tips the scales, with vacations being "the top credit card expense in 17 states," according to a report by Upgraded Points. It's followed by computers and furniture.
As credit card debt expands, spenders form negative habits. Nearly one in five Americans are afraid to check their credit card statements and more than one-third of people have bought something they couldn't afford.
Quick hits
Checking APY* Changing
The Checking APY for M1 Plus members is now 1.70%.* Learn more about who sets these rates and how they impact the economy in our latest blog post. 
Why interest rates are going up >> 
*No minimum balance to open account or to obtain APY (annual percentage yield). APY valid from account opening. Fees may reduce earnings. Rates may vary.
This week in finance history
July 27, 1866
The Great Eastern reaches Trinity Bay, Newfoundland, with 2,700 nautical miles of steel cable on giant spools in her cargo hold. The transatlantic cable laid across the ocean floor by this ship enables telegraph messages to travel instantly from the U.S. to Europe. Now, newspapers in New York can access and share immediate news from Europe, rather than carrying it two to three weeks later. The man in charge of this project is Lord Kelvin, a great British physicist mainly known for inventing the "Kelvin" international system of absolute temperature.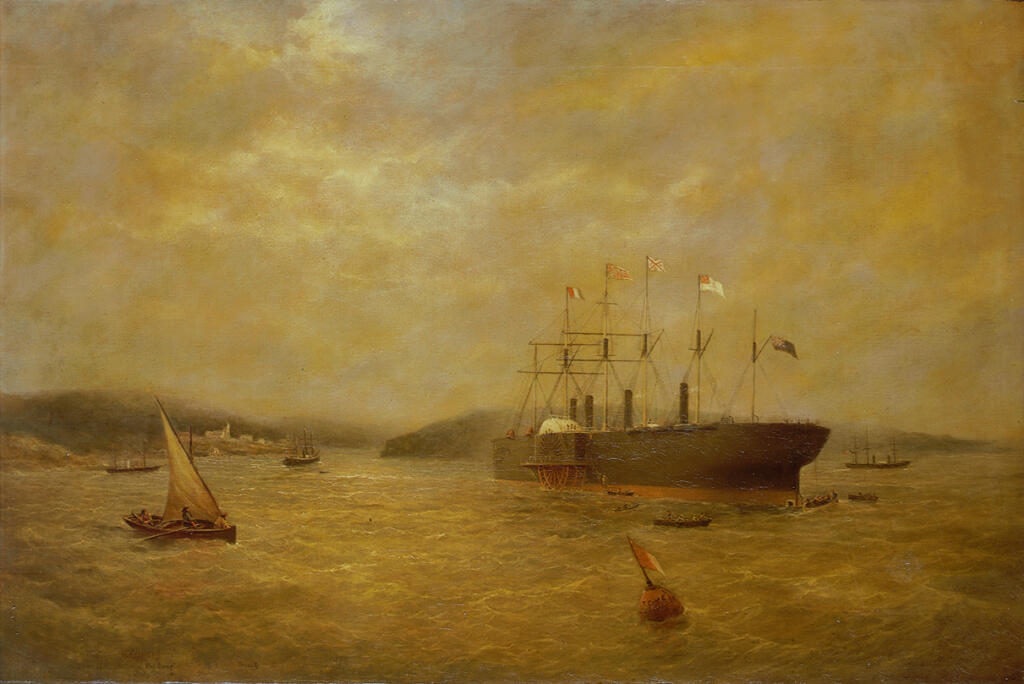 Sign up for M1 and receive the Weekly Wrap Up newsletter every Friday.