Cars are becoming affordable again. Is now the time to pick up a Tesla?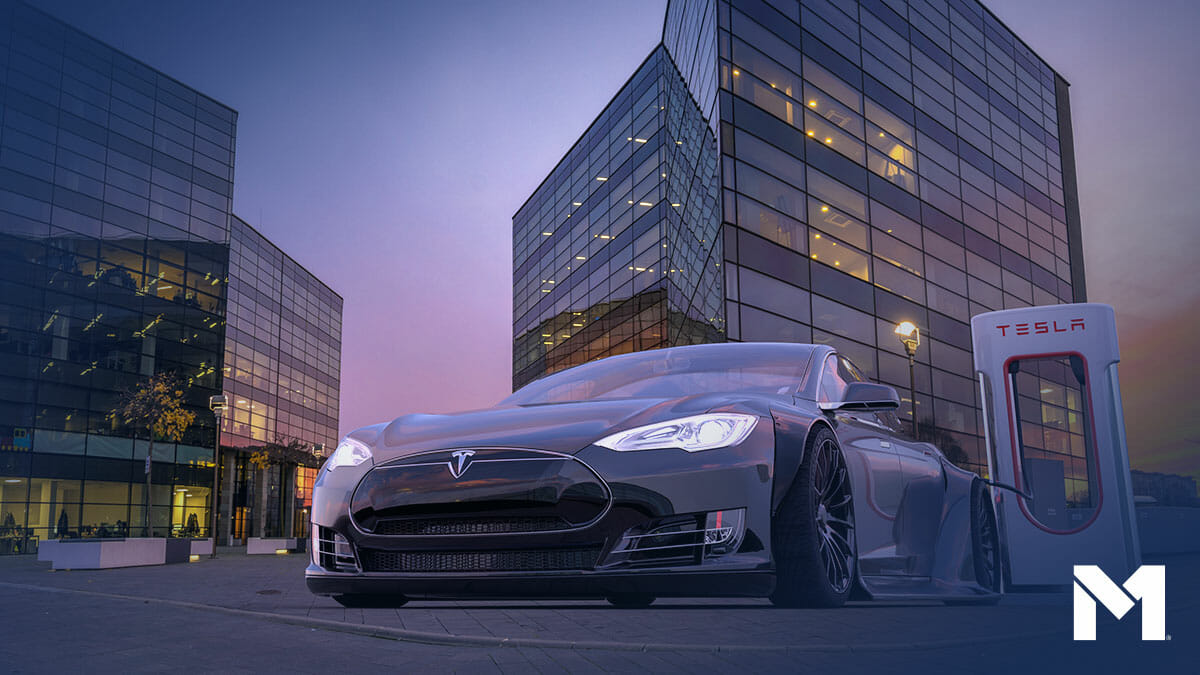 Update: On Friday, the IRS updated its guidance. Several vehicles, including the Tesla Model Y, now qualify for the EV tax credits. You can find the full list here.
The market has finally cooled off for EV car shoppers. The turn of the calendar to 2023 means that there are new federal EV tax credits consumers can qualify for, courtesy of the Inflation Reduction Act signed by President Biden in August 2022. This benefit kicking in was quickly followed by Tesla marking down its prices significantly, which put several of its vehicles in line with IRS code to qualify.
So is it the time to buy into the Tesla bandwagon? Here's what you need to know.
Is this the moment to finally buy one?
Tesla prices rose throughout 2021 and stayed largely flat throughout 2022, leaving many Tesla hopefuls priced out. But, as of a few weeks ago, Tesla prices dropped. And with both lower prices and tax incentives, this could be a great time to purchase a Tesla.
Pro tip: You can find an in-depth spreadsheet on historical Tesla pricing on new models here.
Moreover, used Teslas have dropped in price as well. While the federal tax credit for a used EV is a bit less (up to $4,000), there is still a government incentive to buy a qualifying EV this year.
But should you run to get a Tesla now? Well, the IRS is going to be issuing further guidance on the tax credit in March to beat any new legislation that may hinder their purchase. And there's no telling what prices will look like after the new guidance. So if you've been eager to get behind the wheel of a Tesla, it may be a good opportunity if you qualify for the tax credits.
Also keep in mind that the tax credit won't qualify on this upcoming tax filing. It'll apply to this year's taxes, which you'll file in 2024. So you won't capture those savings for another year. As things change quickly, we advise that you always do your own research and consult a professional tax advisor for the latest tax credits.
But if you can't swing a Tesla purchase before the new IRS guidance comes out, don't fret. A great time to scoop up a Tesla may be after tax season. Zach Shefska, CEO and co-founder of CarEdge.com told M1 in an email that he suggests waiting until after tax season when consumers flock to dealerships to spend their tax refund checks. "You should be able to get an even better deal as there are no signs that Tesla prices will not continue to go down," he said.
Here's what you should consider with ordering a new Tesla versus grabbing a used one from your local dealership.
Buying a Tesla brand new
Unfortunately, there is no negotiating on brand new Teslas. So if you're financing the purchase, take some time to find the lowest rate possible.
If you pay with cash, Tesla requires a cashier check or wire transfer to pay for the vehicle. However, you can pay the initial order fee with a credit card — and the M1 Owners Rewards Credit Card offers up to 10% cash back* on several Tesla purchases. This includes the initial order fee, accessories, Tesla insurance (through Tesla Motors) and charging on the road at Tesla supercharger stations.
If you need to save for a brand new Tesla, consider the M1 Checking Account that earns 3.30% APY now**. And later this year, you can move your funds to our HYSA with 4.50% APY**.
Buying a used Tesla
If you want to buy a used Tesla right now, keep these points in mind:
Dealerships are in a squeeze: Dealerships months ago were purchasing vehicles for much more than they are worth now, and now they are in a margin squeeze. So don't be shy about being aggressive on the purchase price. In fact, I called a dealership in Delray Beach, Florida about a used Model 3 and said they were "underwater" on it for thousands of dollars. You can use this to aggressively negotiate a great price on a used Tesla.
Finance, then pay it off: It's well known that dealerships make a substantial profit on getting customers to finance their vehicles. Unfortunately, those loans typically aren't the best repayment options. So ask if the dealer you're working with will give you an incentive to finance through them, such as money off of the purchase price. Additionally, ask if there is an early payoff penalty. If there isn't, you can refinance for a better rate elsewhere.
Cash is king as interest rates increase
Regardless of new versus used, a high-interest environment and slowed down car demand means one thing: cash is king.
Interest rates for new and used cars have been on the rise as the Federal Reserve efforts to slow down inflation. Rates on new and used cars are in the 6% range for a 72-month loan. So if you can score a lower interest rate, or better yet pay with cash — it can save you big.
However, the rate you're quoted also depends on several factors, including income, debt-to-income ratio, credit score and more.
So if you're interested in financing, be sure to shop around for the best rate possible.
The M1 Bottom Line
The 2023 EV tax credit, recent Tesla price drops, and stagnating car demand have created a unique opportunity for consumers on the fence about finally purchasing a Tesla without paying an exorbitant amount of money.
However, just like any large financial decision, be sure to look closely at your budget to ensure you won't stretch yourself just to earn a tax credit. And be sure not to neglect your other financial priorities, whether it may be establishing an emergency fund or investing for the future.
M1 Spend is a wholly-owned operating subsidiary of M1 Holdings Inc. M1 is not a bank. M1 Checking Accounts furnished by Lincoln Savings Bank, Member FDIC.
*1.5% – 10% Owner's Rewards cash back earned on eligible purchases subject to a maximum of $200 cash back per calendar month. Cash back rates of 2.5% – 10% require an active M1 Plus subscription (billed at $95 annually or at $10 monthly).
Credit Card not available for US Territory Residents. The Owner's Rewards Card by M1 is Powered by Deserve and issued by Celtic Bank, a Utah-Chartered Industrial Bank, Member FDIC. Review Cardholder Agreement and Rewards Terms for important information about the Owner's Rewards Card by M1.
**Obtaining stated APY (annual percentage yield) or opening an account does not require a minimum account balance. Stated APY is valid from date of account opening. Account fees may reduce earnings. Variable APY rate subject to paid M1 Plus subscription. Stated APY (annual percentage yield) for M1 Savings accounts is subject to change prior to product launch due to changing federal funds rate.
M1 Spend is a wholly-owned operating subsidiary of M1 Holdings Inc. M1 is not a bank. M1 Savings Accounts are furnished by B2 Bank, NA, Member FDIC.
M1 and its affiliates do not provide tax, legal, or accounting advice. This material has been prepared for informational purposes only. It is not intended to provide, and should not be relied on for, tax, legal or accounting advice. You should consult your own tax, legal, and accounting advisors before engaging in any transaction.