Coming soon: M1 High-Yield Savings Account with 5.00% APY on your cash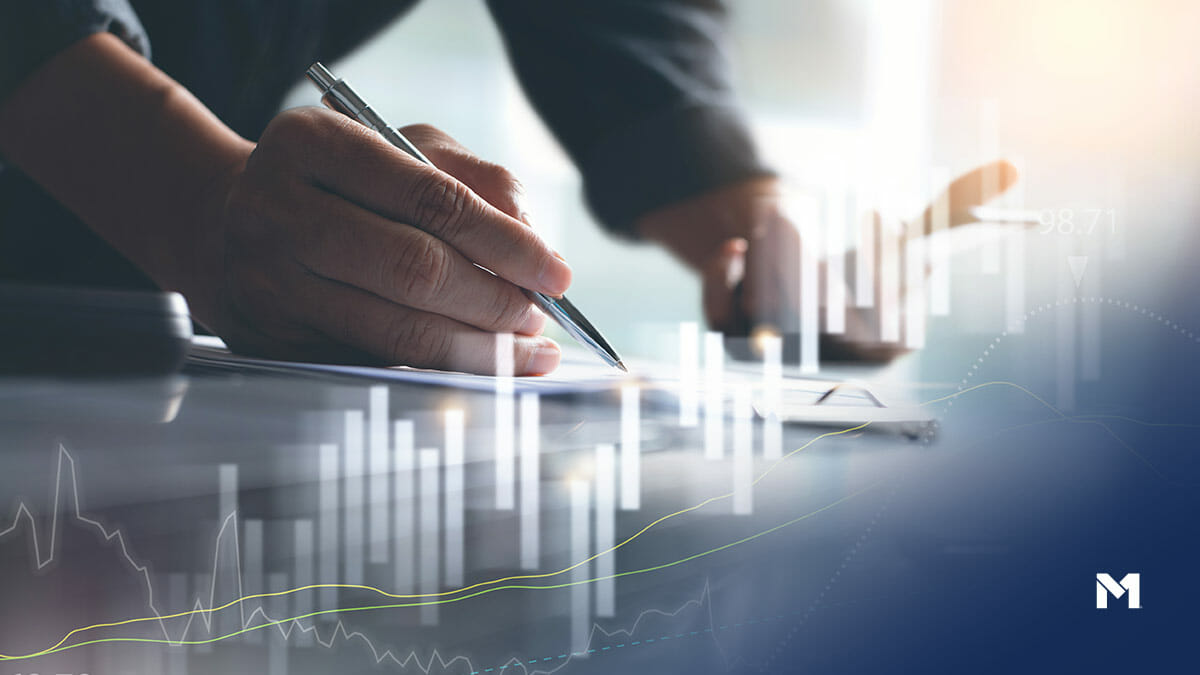 Invest, Borrow, Spend—and now Save. Early next year, M1 will offer a high-yield savings account where M1 Plus members earn 5.00% APY1 on their cash. The M1 High-Yield Savings Account will be an FDIC-insured account offered by a partner bank2. You can learn more and sign up to stay informed on developments.
 
At M1, we believe the best way to build and manage wealth is by thinking long-term and consistently practicing smart financial habits. To make this easier for you, we aim to build best-in-class products across each financial need. With products that work seamlessly together, your potential benefit increases the more you engage. By announcing a savings account with the highest interest rate on the market— a designation we hope to maintain even as rates fluctuate— we're taking another step toward being the best place to save money.
 
With M1,
M1 lets you maximize your money no matter how you prefer to go about it.

Internally, we talk about this strategy as digitizing the private bank. The ultra-wealthy get holistic and personalized financial services with access to the best rates. To date, that kind of access requires tens or hundreds of millions in personal wealth. By digitizing the experience, we aim to give nearly all the same benefits to anyone with wealth in the tens or hundreds of thousands—all at a fraction of the cost.

We hope you're as excited to use the M1 High-Yield Savings Account as we are to launch it. If so, sign up to stay informed as we roll out access.

If you don't already use M1, please come check out the platform and the other products we offer. Our goal is to make it easier to reach your goals.

Brian Barnes
Founder & CEO, M1
M1 Plus is a paid membership that confers benefits for products and services offered by M1 Finance LLC, M1 Spend LLC and M1 Digital LLC, each a separate, affiliated, and wholly-owned operating subsidiary of M1 Holdings Inc. "M1" refers to M1 Holdings Inc., and its affiliates.
1Obtaining stated APY (annual percentage yield) or opening an account does not require a minimum account balance. Stated APY is valid from date of account opening. Account fees may reduce earnings. Variable APY rate subject to paid M1 Plus subscription.
The base rate for the savings account will be 0.50% APY. M1 users with an active M1 Plus membership will earn 5.00% APY.

Stated APY (annual percentage yield) is subject to change prior to product launch due to changing federal funds rate.

2M1 Spend is a wholly-owned operating subsidiary of M1 Holdings Inc. M1 is not a bank. M1 Savings Accounts are furnished by B2 Bank, NA, Member FDIC.

31.5% – 10% Owner's Rewards cash back earned on eligible purchases subject to a maximum of $200 cash back per calendar month. Cash back rates of 2.5% – 10% require an active M1 Plus subscription (billed at $95 annually or at $10 monthly).
APR ranges from 19.74% – 29.74% based on creditworthiness of the applicant. APR will vary with the market based on the Prime Rate. There is no Annual Fee for the Owner's Rewards Card. Rates as of April 2, 2023.