Expanding financial literacy to the Chicago community with Howard Brown Health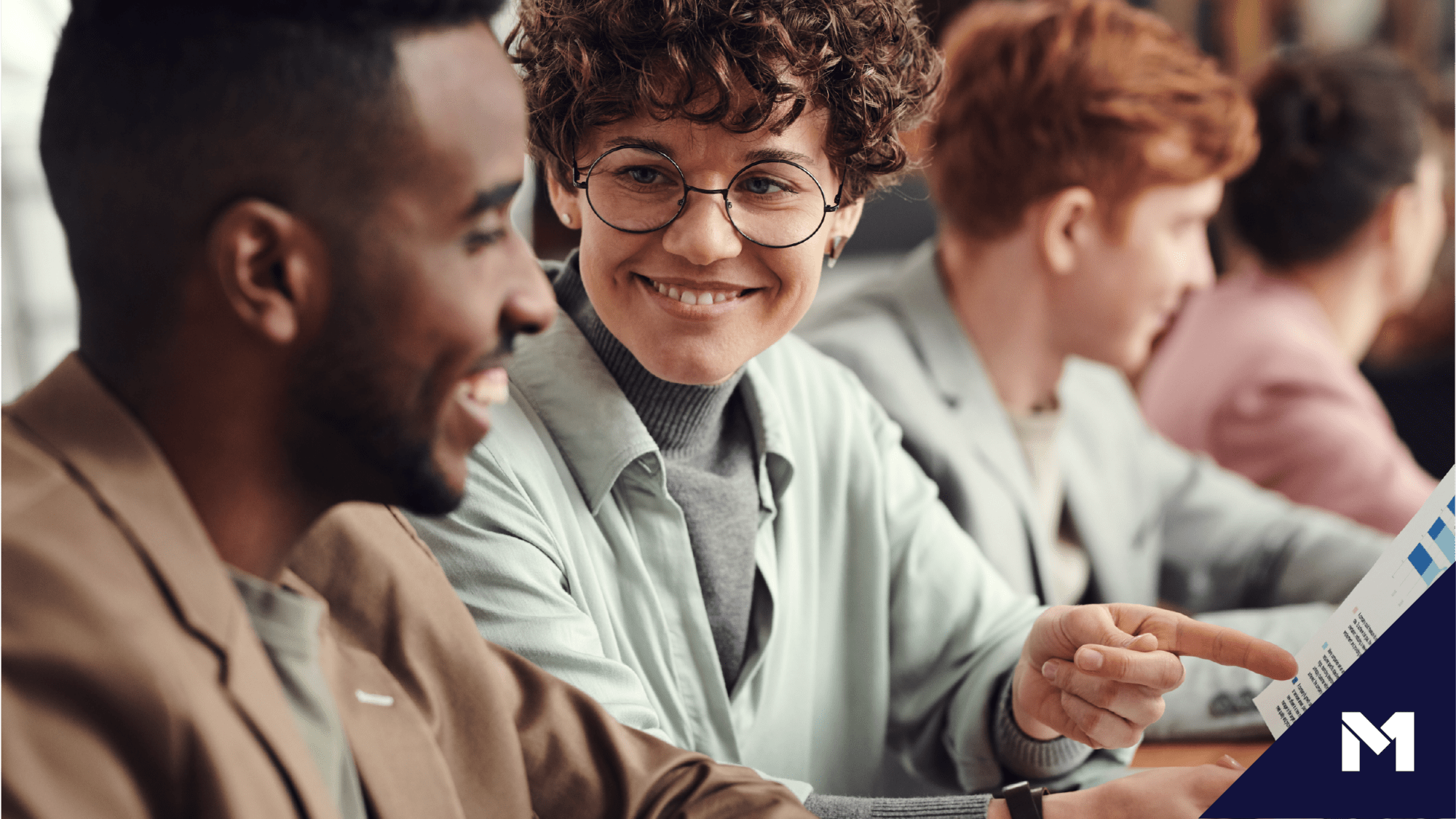 For almost 50 years, Howard Brown Health has been supporting Chicago's LQTBQ+ community with affirming healthcare, social justice advocacy, and individual well-being empowerment. The team is on a mission to create a future "where healthcare and transformative social policies actualize human rights and equity for all."
Serving more than 40,000 adults and youths, Howard Brown Health is one of the largest LGBTQ+ organizations in the country.
When our team at M1 began searching for ways to give back to the Chicago community, Howard Brown Health seemed like the perfect partnership match. The organization's decades of advocating for the queer community and individual well-being embodies the spirit of charity — and we were eager to share our knowledge and learn from the team.
Terra Campbell, Howard Brown Health's Strategic Partnerships Specialist, said, "I was excited to hear M1 Finance was interested in partnering with us! I was in the process of reaching out to organizations to connect with for financial literacy, so it was the perfect timing."
A partnership dedicated to individual and financial well-being
As partners, the teams at Howard Brown Health and M1 began planning a financial literacy workshop. The group agreed a live video workshop was the ideal format to encourage a two-way dialogue and best support the Howard Brown Health community.
Terra shared how "connecting with local companies is a paramount part of our vision for how we engage communities."
To plan the workshop, our team at M1 considered Howard Brown Health's main support divisions:
Primary medical care
Behavioral health
Research
HIV/STI prevention
Youth services
Elder services
Community initiatives
We then created a survey to understand which financial topics would be most beneficial to Howard Brown Health. Terra shared it with the rest of the organization and received over 160 responses. Using the feedback, our team developed a presentation on financial literacy and ensured everyone involved had a clear understanding of the value they would bring to the discussion.
After both organizations approved the workshop, it was time for the event.
Designing a custom financial literacy workshop
With a (virtual) room full of attendees from Howard Brown Health, our team dove into the fundamentals of financial literacy. The workshop revolved around topics chosen specifically for Howard Brown Health.
"We tailored these topics to the audience to meet people where they were, rather than talking about financial literacy in an idealistic sense. We asked everyone to let us know any knowledge gaps, so we could do our best to provide helpful, actionable information."

Callie Kalinowski, M1 Community Task Force
Everyone actively participated in the workshop and joined in on conversations, which included:
Budgeting strategies
We shared popular budgeting tactics, including 50/30/20, 80/20, and zero sum budgeting. An important message we shared with everyone involved: there isn't one budget that works best — it's whatever works best for you.
Saving strategies
Our team covered the ways to "pay yourself first" and encouraged attendees to take stress out of the process by automating their savings.
Credit building and repairing
Understanding credit is an important topic for anyone looking to improve financial well-being. We went over some of the basics of how credit scores work and looked at what doors credit can unlock for you in the short and long term.
We also explored the steps to take if you make a credit mistake.
Reviewing your credit report
Disputing negative marks
Establishing a payment plan that works for you
Investing
When talking about investing, we wanted to touch on the mindset involved — not just the basics. So, after talking about account types and diversification, we focused on investing discipline and gave tips for staying the course.
Planning your legacy
Another favorite topic among attendees was setting up a financial legacy. We explored life insurance options and answered questions on how to build a legacy of financial wellness and stability.
Creating an impact for improved financial literacy
By the end of the presentation, both M1 and Howard Brown Health better understood the need for financial literacy education.
Callie Kalinowski, Senior Brokerage Operations Associate at M1
"Our partnership with Howard Brown Health is based around a mutual desire to improve financial literacy within the Chicago community. We both recognize that existing financial literacy material often assumes an individual has a certain income and stable housing – things that many members of our community are without. By talking about topics that are relevant to their employees, volunteers, and clients, we were able to have an engaging conversation and propose actionable steps to assist with challenges."
Terra Campbell, Strategic Partnerships Specialist at Howard Brown Health
"Besides the wonderful information, I appreciated how the team made sure the presentation was fun and energetic. The memes and Rihanna GIFs all added fun to the presentation, which always helps make webinars more bearable for youth and other demographics. The team from M1 always engages us with intention and care."
Caitlin Sutherland, Learning and Development Coordinator at M1
"Financial Literacy is important for everyone, but the needs can alter based on someone's individual circumstances. Some folks need financial literacy training on subjects that others may have never considered before. It has really inspired me to educate myself and be sure that I am talking to each person based on their needs."
By the end of the event, the folks at Howard Brown Health agreed the partnership with M1 was a natural fit — and found that talking about financial literacy could be enjoyable and educational.
The beginning of a great partnership
Our team at M1 feels grateful to have a partner like Howard Brown Health and contribute to our community through financial literacy education.
The co-leads of the Community Involvement Task Force are continuing to partner with Terra and are excited to deliver even more impactful initiatives in the near future. We've begun exploring topics for a second financial literacy workshop and look forward to sharing more details soon.
In the meantime, learn more about Howard Brown Health and how you can help support its mission. And stay tuned to Life at M1 for more exciting community partnerships.