M1 Finance: The Best ShareBuilder Alternative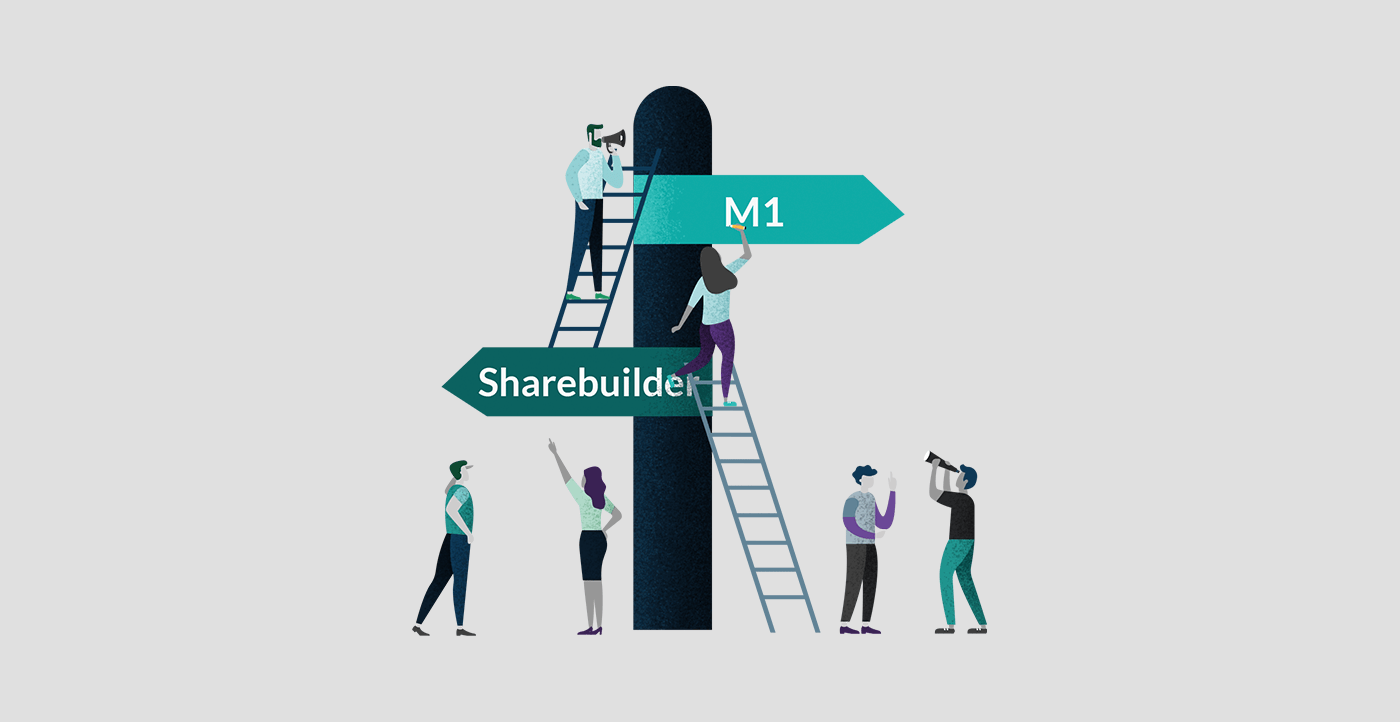 Capital One Investing (previously ShareBuilder) has been bought by E-Trade, and as a result, all Capital One accounts will be transferred to E-Trade. This type of acquisition is hardly uncommon in the brokerage industry but is becoming increasingly common due to the rise in consolidation we've seen over the last few years.
From the outside, this deal may look similar to any other brokerage merger. But Capital One investing clients will not only see their accounts move to E-Trade — they will also lose the ability to use ShareBuilder.
ShareBuilder was founded in 1996 under the name NetStock Direct and was the first of its kind: a brokerage that encouraged the recurring, automatic purchase of stocks and mutual funds instead of trading. It revolutionized the industry by popularizing dollar-based orders and offering fractional shares, allowing individuals to invest a set dollar amount in investments of their choice rather than purchase only whole shares.
Over the next decade, through multiple name changes and acquisitions, ShareBuilder attracted billions of dollars and hundreds of thousands of customers who bought into the ShareBuilder style of investing: 1. Pick what you want to own 2. Set up your automated investing schedule 3. Let the automation handle the rest.
But now CapitalOne's ShareBuilder is no more, leaving its investors to decide where to move their brokerage accounts to continue investing consistently with all the features they love most.
That's where we come in. The perfect alternative to ShareBuilder, M1 Finance was built to allow investors to automatically invest in exactly what they want. And while M1 offers the same features that made ShareBuilder great (like automatic investing, fractional shares, and dividend reinvestment) it also offers much more, so you can get the most from your money.
Here's how M1 stacks up to ShareBuilder:
Automatic investing
Make good financial habits effortless. By opting for M1 as your Sharebuilder alternative, you can automatically invest in your entire portfolio by scheduling deposits. With every funding event, M1 intelligently allocates each dollar to align with your target portfolio. Simply select the size and frequency of deposits, and watch your portfolio grow over time.
Here's how it works: imagine you've set Stock A to 25% of your portfolio, Stock B to 25% of your portfolio, and ETF XYZ to 50% of your portfolio. When you deposit $100, M1 will automatically invest $25 each to Stocks A and B, and $50 in ETF XYZ. That means no manual calculations and no need to place dozens of individual trades each week to buy every security in your portfolio.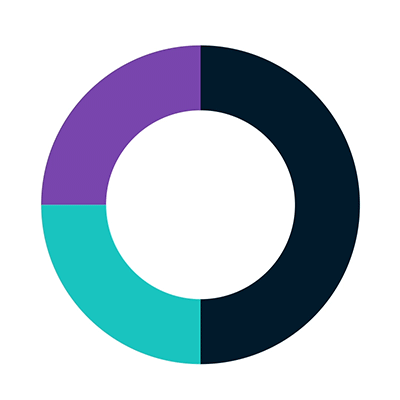 Cost (or lackthereof…)
M1 charges no commissions or management fees, so you can invest for free. And when all trades are $0, you can invest as often as you like at no extra cost — making the platform especially ideal for individuals who want to invest regularly or favor a dollar-cost averaging investment strategy.
Fractional shares
Undoubtedly, any good ShareBuilder alternative should offer fractional shares. After all, choosing a platform that offers fractional shares is crucial to investing consistently and maintaining a balanced, diversified portfolio. That's because investing in only whole shares limits your wealth building potential, making diversification difficult and causing cash to sit idle in your account where it can't accrue value. Fractional shares also make it easier to invest in companies with high share prices, so you can own Amazon without paying $1,724[1] for a single share.
Schedule
M1 offers the ultimate flexibility when it comes to scheduling deposits to your investment account: just specify the amount of your deposit and choose any day of the week or month so you always invest at the best time for your schedule. The next business day, M1 will automatically invest the deposited amount in your portfolio.
Want to keep a bit more in cash? M1's cash control feature allows you to specify a dollar amount to hold in your account, so money is only invested in your portfolio when your cash balance exceeds that amount.
Learn how to set up recurring deposits on the M1 platform.
Investment choice
Create and automate a completely custom investment portfolio with M1. Choose from any stock or ETF traded on major exchanges (NYSE, NASDAQ, and BATS) or pick from M1's professionally designed portfolios tailored to meet your unique investment goals and risk tolerance. Then, just set each security to a percent of your portfolio and start investing.
Learn how to build your M1 portfolio.
Dynamic Rebalancing
Over time, some securities in your portfolio will potentially earn more in returns or dividends while others earn less, therefore altering your overall asset allocation. Rebalancing is the process of bringing these investments back to your original targets to maintain the risk-return profile you initially set for your portfolio. But rebalancing can be expensive and time consuming when done manually and on platforms with investing fees and commissions.
M1 allows investors to easily and inexpensively rebalance over time with Dynamic Rebalancing. With this feature, M1 intelligently and automatically rebalances your portfolio little by little as you deposit and withdraw cash from your portfolio. So if one of your securities is underweight in relation to your target, more money will flow into that asset when you make a deposit.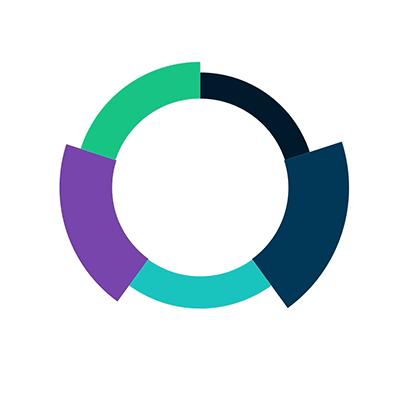 Learn more about dynamic rebalancing.
Dividend reinvesting
Each time you earn dividends from your holdings, the cash will collect in your M1 cash balance. Once this balance reaches $10 or more, the cash will be automatically reinvested in your portfolio just like any other deposit. In other words, it will be distributed among the investments in your portfolio to align with your targets. Plus, you can edit this $10 default to invest when your cash balance is higher or lower, depending on how much money you choose to hold on the platform.
Think M1 is the ShareBuilder alternative you've been looking for? Contact our team at transfers@m1finance.com to transfer your account to M1 today or learn more about what to do if your brokerage account was acquired.
---
Amazon price as of 6/18/18 ↩︎