We're officially a unicorn: announcing our Series E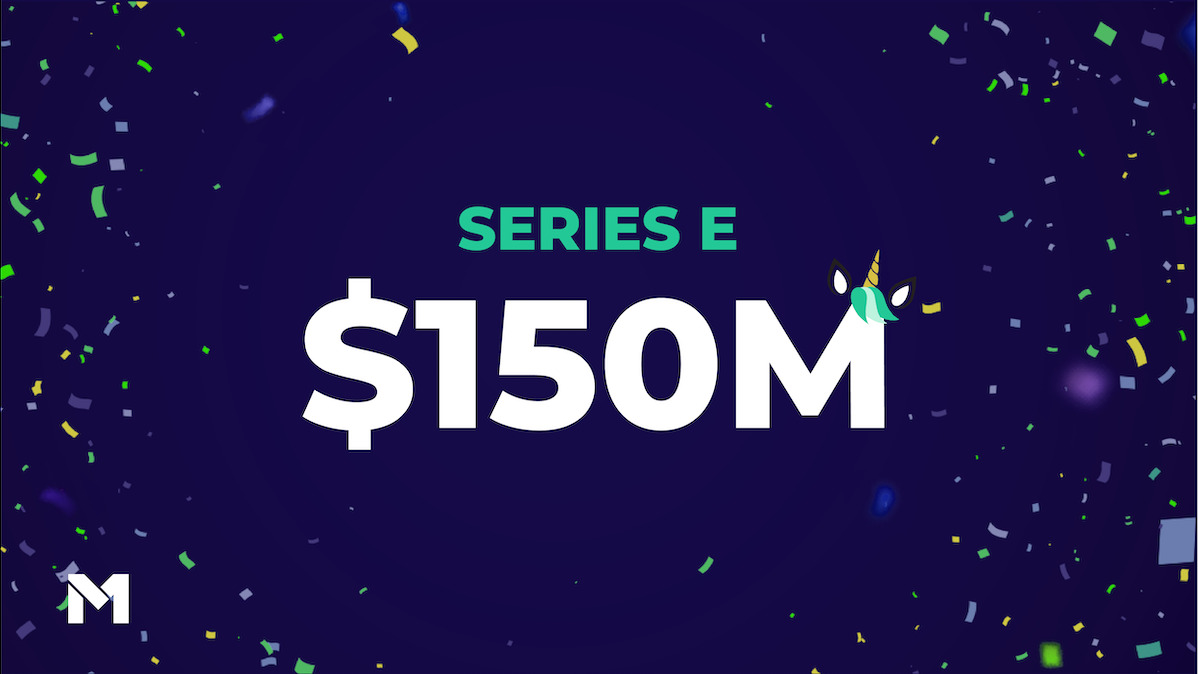 Today, I'm proud to announce our $150 million Series E funding round, led by Softbank's Vision Fund 2 with participation from existing investors. This funding brings M1's valuation to $1.45 billion, officially making us a fintech unicorn.
This milestone would not be possible without our customers entrusting us with their hard-earned money, our teammates devoting their time and energy to the cause, or our investors giving us the resources to pursue our vision. To all, thank you!
Not long ago, M1 was just an idea a few people and I were working on around my kitchen table. We are now a leading personal finance platform quickly approaching $5 billion in assets under management. The team has grown to over 250 people, all focused on our mission:
---

---
The resources available to us have changed, but the plan has not. We've been singularly focused on building the following:
---

---
Let me quickly expand upon the highlighted words.
Holistic
We are building M1 to be a place where you go to manage your personal finances, not just one component of them.
Your personal finances are how you Spend, Invest, and Borrow money, and each one is interconnected. We should be able to analyze your Spend to help you cut back where you want so you can Invest more. We can use Invest to offer lower cost and more flexible ways to Borrow. By bringing everything together in one platform, we aim to offer you an experience you could never replicate with a finance folder on your phone full of point solution apps.
Modern
I highly doubt the money management experience of the future will be delivered by a team of six people in suits talking to you across a giant mahogany desk. Consumer applications everywhere have gone through a renaissance, and it's about time the personal finance experience caught up. We want to digitize that personal bank experience and deliver it to you in an intuitive, easy to use, and low-cost app. The M1 account of the future should feel like you have a mini-CFO in your pocket, accessible to you whenever and however you want.
Personal
Personal finance is personal. It's unique to you. How you earn money is unique, what you want to spend it on is unique, your risk tolerance is unique, as is your time horizon, and your perspective on the future and values for investing is unique. The notion of a one-size-fits-all solution for personal finance makes no sense. Instead, we are building M1 to be a flexible platform so you can personalize your unique financial plan. M1 should feel as though it was uniquely designed for you.
Automated
In the private bank example, the team of six would be working in the background of your life optimizing your finances. They would act according to the agreed-upon strategy until your strategy or circumstances changed, at which point they'd adjust. That's what we'll deliver, just without a team manually moving money. Most self-directed applications require you to do every transaction and consistently remake the same decision over and over again. The M1 account automatically directs every dollar that comes onto the platform to where it can be best used for you. The beneficial behavior happens by default, without you having to lift a finger.
So, what's next?
Over the last year and a half, we've been fortunate to raise over $300 million from top-tier investors like Left Lane Capital, Coatue, and now SoftBank. During that time, we've increased both headcount and assets under management more than fivefold. We've made significant progress in strengthening the company. But truthfully, we've only spent a small fraction of the money raised and it has come in faster than our ability to effectively put it to work.
We are now sitting on a significant amount of capital and we plan to aggressively invest it into the company. Every dollar we have will be put to work on creating the platform described above. You should feel the benefit through refinement to the existing product, new features, better support, and more helpful information across every M1 interaction.
In the coming weeks, we will be announcing our newest product. While I can't share the details yet, you can sign up for the waitlist to be the first to learn more.
---

---
Whether this is your first time reading about M1, or you have been with us since the beginning, I want to thank you for celebrating this milestone with us. Thanks for believing in our mission to empower personal financial well-being.
---