M1 to the moon: announcing our Series D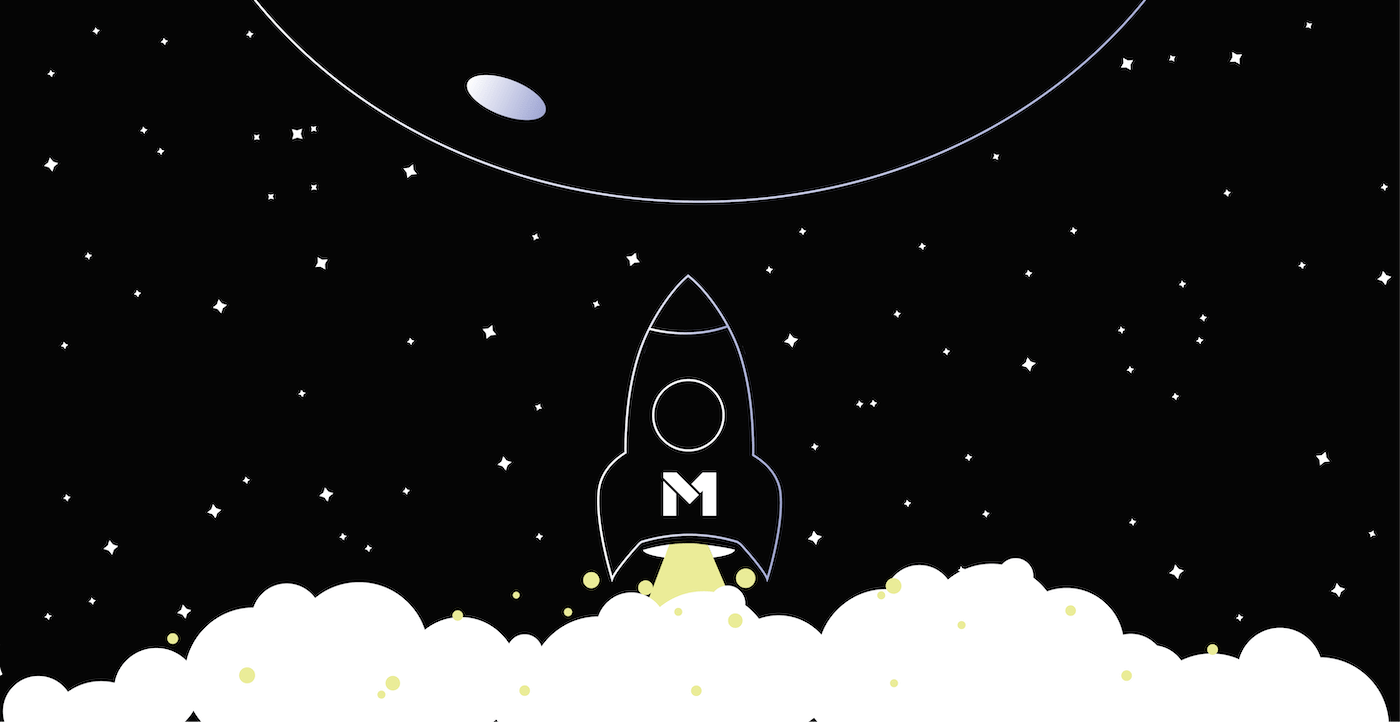 Today, I'm proud to announce our $75 million Series D funding round, led by Coatue, one of the world's largest tech-focused investment firms. This follows our $45 million Series C in October and our $33 million Series B last June. M1 has now raised $153 million over the last ten months.
Coatue joins us and our previous investors, including Left Lane Capital, Jump Capital, and Clocktower Technology Ventures, in our mission to help people improve their financial well-being.
But raising money is never our end goal – it's what we do with it that matters most.
This funding round will be used to continue growing our team and investing in innovation that furthers our mission. Plus, it comes during a unique period of growth for us and the industry as a whole.
We're in the middle of a powerful transformation in personal finance. Historically, investing in the stock market has been inaccessible, complicated, costly, and frustrating. Over the past few years, we've seen the industry explode with dozens of new personal finance startups, from investing platforms to payment apps, each trying to improve the status quo.
And according to a recent FINRA Investor Education study, 2020 saw a surge in new retail investors opening taxable (non-retirement) investment accounts and increased activity from existing retail investors.
Over the past few months, we've seen this growth on M1:
We reached over $3.5 billion in client assets just five months after doubling to $2 billion.
We saw a 3X increase in new sign-ups in January 2021 versus December 2020.
We saw 2.5X growth in new sign-ups between January 26 and February 8 compared to the previous two weeks.
We reached #10 in the App Store's finance category and #84 overall in early February.
And we're ready to do more.
---
Our Series D plans
While other platforms incentivize trading, we're investing our funding round into innovating for long-term, sustainable wealth building. We're focused on building a holistic, smart platform that encourages and enables you to practice good financial habits.
This means building more tools that save time, move you towards your goals, cut the headache of bad interfaces, integrate with your whole financial life, and put you in control. It means investing in your experience with us, ensuring you have the right support when you need it. And it means providing smart, human personal finance content.
A few months ago, when we raised our Series C, I wrote, "We're focused on you — enabling you to build your wealth and reach the goals that are important to you."
We meant it.
While we don't publicly share our product roadmap, we've built an aggressive one that includes more research, launches, and improvements. And we've added new team members almost every week, scaling our client success (support), engineering, compliance, product, operations, business, and marketing teams to help us build faster.
As we use this new funding to accelerate our mission, I find myself remembering how M1 began — with a thought experiment:
"What would you get if you had $50 million and a high-net-worth private banker?"
You'd have a team of six optimizing your finances and allocating your money to a customizable plan. You wouldn't worry about complex interfaces or manual math. Your team would keep you focused on good financial habits that build long-term wealth. They'd share the best financial education they found, and you'd be working towards your goals.
We're building that experience for people with thousands and millions.
Whether you have $50 million or $50,000, we want you to have the right tools, the right education, and the right control over your future.
Thank you to our clients, investors, and team for making our recent growth and our Series D a reality. And if you're looking for your next great opportunity, check out our open roles. We'd love to hear from you.
It's one small step for our M1 community, one giant leap toward smarter money management.
P.S. You can see some of our most recent milestones here.