Everything you need to know about the new Owner's Rewards Card by M1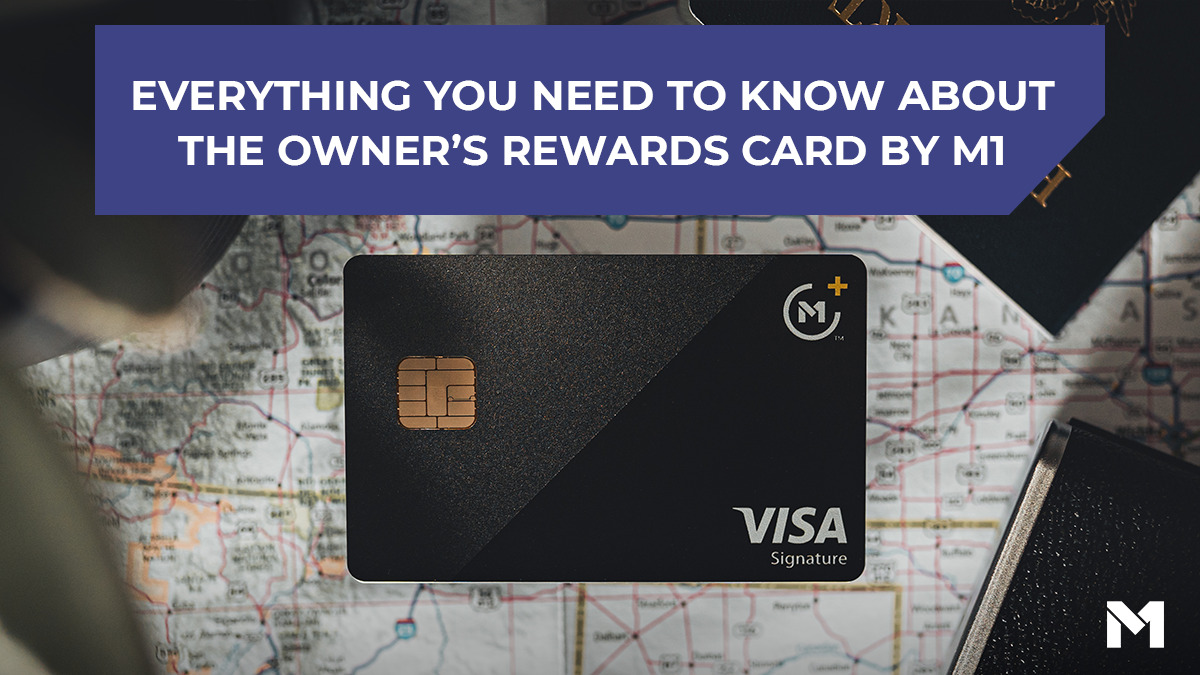 Since publishing this blog post, we've made some changes to the Owner's Rewards Card. As a result, details in this post may not reflect current features. For the most up-to-date information on the Owner's Rewards Card, please see: Owner's Rewards Card updates.
Ben Reid is the General Manager of M1 Spend. Ben joins M1 from Groupon, where he led global business development and helped build Groupon's card-linked offers business. In his spare time, Ben goes mountain biking and chases his four children around the backyard.
Years ago, M1 Founder and CEO Brian Barnes and the (then smaller) M1 team set out to change personal finance. Today, we're actively re-imagining decades of personal finance, credit cards included.
In late July, we announced the Owner's Rewards Card by M1, a metal, first-of-its-kind credit card (powered by Deserve) that rewards you based on brands in your portfolio. People were excited—and had plenty of great questions. How does the Owner's Rewards program work? How does the credit card match the values of M1? How is this credit card different from other credit cards?
The interest points to how strong our community of long-term investors has grown. They're not just invested on the M1 platform, they're invested in it too.
But we don't build products just because we can.
We build products with a focus on long-term wealth-building, listening closely to client needs and feedback. The Owner's Rewards Card was no exception—just ask the team that analyzed our client survey. Our vision for the card is to:
Help clients grow towards their future goals while they make everyday purchases
Connect clients with the brands they already own and love
Help take the stress out of personal finance
---
Building a bold, values-based credit card
We spend a lot of time considering how our clients manage their money—both long-term and day-to-day. M1 clients were already using credit cards to handle their daily spending, but that didn't mean those cards fit their needs.
As we spoke with more clients, we realized there are more credit cards out there than ever before. Dozens of rewards programs. Hundreds of providers. Yet, no credit card spoke to our mindset as long-term investors.
And we couldn't stop thinking about it: something many long-term investors use every day, a credit card, didn't lend itself to their long-term goals.
So, we tapped into our values:
Extreme ownership: We think and act like owners. Our focus is on building long-term value, not scoring short-term marks.
Boldness: We want to do things of consequence. Make a difference. Thinking big inspires results.
Mission-driven: We believe improving people's financial wellness improves lives. It's a vital and worthy cause.
We built the Owner's Rewards Card with those values in mind.
---
Rewarding long-term ownership
M1 is built on the foundation of long-term investing. Our clients consider the complete picture of a business, not just the short-term stock price trend (trading).
This is an ownership mentality. It's the same way the owner of a private business would think about their company, and it's a mentality that deserves to be recognized and celebrated.
That's because, in a world where instant gratification and short-term trends are plentiful, a long-term owner's mindset gets tested every day. But ownership and long-term investing are more sustainable in the long run—for both investors and companies.
So, Owner's Rewards is our way of celebrating and rewarding that mindset, no matter what stage someone's at in their investing journey. This rewards program further connects investors to a variety of brands they already own and believe in. Whether it's because of aligned values or strong performance in the market, they took the step to invest.
We'll take the step to reward them.
---
How the Owner's Rewards Card by M1 works
Every time cardholders spend money at one of the qualifying brands they own stock in (through an eligible M1 account), they can earn 1.5%-10% credit card cash back rewards.*
So, if a client is an owner of Starbucks, they can earn 5% cash back on their daily cup of coffee. And if they are an owner of Southwest, they can earn 5% cash back on their plane ticket. And when they spend at other brands, they can still earn 1.5% cash back.
We wanted to maximize rewards at brands our clients already love. We started with some of the most popular brands on M1, then used an algorithmic process to select final brands and reward tiers.
In case you missed it, here's the complete list of Owner's Rewards brands.
---
---
Reinvesting rewards
Rewards can be automatically reinvested into each client's investment account. So, that $10 earned at the grocery store will go to work right away and continue to grow over time. This keeps the focus on long-term wealth building, even while spending.
To do this with most traditional cash back cards, you'd have to:
Withdraw credit rewards to a bank account
Transfer those funds into their investment account
Invest that money
Our clients shouldn't have to work hard for their money; their money should always work hard for them.
---
What's next?
We know this card may not be a perfect match for everyone on the M1 platform. But for many of our clients, it has the chance to be their most rewarding everyday card—we've even heard clients say they can see their lives in the list of Owner's Rewards brands.
And the media agrees.
CNBC says, "The Owners Rewards Card by M1 is a unique card as it rewards you for spending money with the companies you own a piece of. It is a solid three-pronged approach to continue building wealth."
Insider and Bankrate had similar praise for the card.
In the meantime, join the waitlist to gain first access to the Owner's Rewards Card by M1 and follow us on social media for more details.
---
*Owner's Rewards are earned on eligible purchases subject to a maximum of $200 cash back per calendar month.
Reward tiers and companies listed are subject to change. Trust and custodial account holdings are not eligible to qualify for Owner's Rewards.  Securities shown should not be considered trade recommendations. You should assess your own investment risks prior to purchasing any securities shown.  
1.5% – 10% credit card cash back rewards earned on eligible purchases subject to a maximum of $200 cash back per calendar month. Owner's Rewards cash back rates of 2.5% – 10% require an active M1 Plus subscription. Standard Purchase APR ranges from 17.24% – 27.24% based on creditworthiness of the applicant. APR will vary with the market based on the Prime Rate. There is no Annual Fee for the Owner's Rewards Card. Rates as of August 3, 2022. 
---