What M1 Finance social media and M1 Finance social networks show
M1 Finance is an online brokerage and investing app that has upended how people invest. It has established a large presence online. M1 social media pages include Twitter, Facebook, Instagram, LinkedIn, Reddit and YouTube.

M1 has a large number of followers on social media and a huge and active community on Reddit. Thousands of people have downloaded M1's mobile investing app on the Apple App Store and Google Play, and M1 has earned high star ratings on both platforms because of its ease of use, the ability to invest in fractional shares, and the ability to invest for free.
The M1 Finance Twitter page has over 2400 followers. The company has published over 3000 tweets and 500+videos and photos. Many of the photos are infographics that contain important statistics and information about investing, the markets, and different types of retirement accounts and their benefits.

The company announces webinars on its Twitter feed so that readers can join to learn more about investing. They publish helpful tweets to educate readers about investing. For example, a recent tweet allows readers to take a quiz to determine their abilities to tolerate risk so that they can determine whether their investment strategy should be conservative, moderate, or aggressive.
The M1 Finance Facebook page has over 8,000 followers, and the company has received 4.7 out of 5 stars from 100+ reviews. The company has tons of posts that are updated regularly. The posts cover educational topics about investing, IRAs, diversification, dollar-cost averaging, margin loans, and more.

There are helpful links to in-depth blog articles about a variety of different personal finance and investing topics. Many videos are posted to the page. In its about section, the company explains that it allows you to invest for free. It does not charge any commissions or trading fees, and it offers automatic transfers and reinvestments so you can automatically grow your savings.
On the M1 Finance Instagram page, you can browse through 297 posts. The company has 3,000+ followers on Instagram. The company's posts are educational and cover important financial and investment topics. There are important statistics, links to financial blogs, and information tailored to both new investors and investors who are more seasoned.

On the M1 Instagram page, you can find posts announcing webinars. This allows you to participate in different webinars covering relevant investment topics. There are testimonials from users sprinkled throughout the Instagram page to give you an idea of the experiences that they have had with the M1 Finance platform and mobile investing app.
The M1 Finance social media presence also includes its M1 Finance LinkedIn page. On the M1 LinkedIn page, you can find posts of helpful and informative articles. There are tips and strategies provided on the M1 Finance LinkedIn page, and you can learn more about the company and its employees.

M1 Finance also has some job listings posted. The company is growing and needs to add several positions. If you are interested in working for M1 Finance, you can check out the job openings on the page.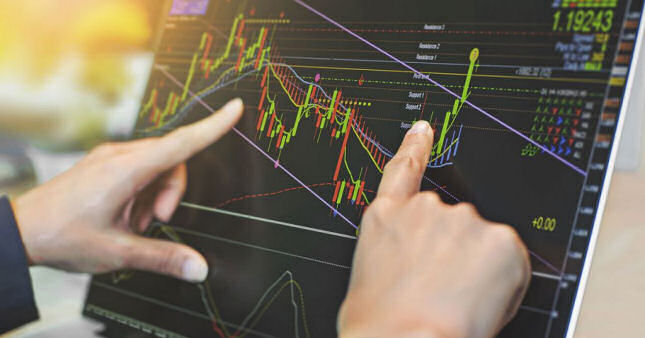 The M1 Finance social media presence also includes a YouTube channel. The channel has many videos posted that you can watch to learn about how M1 works and about its features. There is a helpful webinar that you can watch if you are new to M1 Finance. The webinar provides an introduction to M1 and walks you through the platform and how to use it.

There are also videos about M1 Borrow, which is another feature that is offered by M1. M1 Borrow allows investors who have $10,000 or more in their taxable investment accounts to borrow up to 35%. They can repay it on their chosen schedules and are charged a very low rate of interest.
The M1 social media also includes an M1 Finance Wikipedia page. On this page, you can learn about the history of the company and its founder and CEO, Brian Barnes. Barnes founded the company i after he was unable to find a brokerage that offered the kinds of features that he wanted.

The M1 Wikipedia page also gives a brief overview of M1 Invest, M1 Spend, and M1 Borrow. The M1 Finance social media Wikipedia page also talks about how M1 Finance earns money, which is important for transparency since M1 does not charge any fees or commissions to its clients.
M1 Finance has been reviewed on Google reviews by over 300 reviewers. The company has earned 4.5 out of 5 stars from its reviewers on Google. Most of the reviews are very positive, and people overwhelmingly seem to appreciate the ability to invest in fractional shares and to invest without paying fees.
M1 Finance has been reviewed by over 3500 users on the Google Play App and has earned a rating of 4.5 out of 5 stars. The reviews are overwhelmingly positive. Many reviewers cite the ability to open IRAs and Roth IRAs for free, to purchase fractional shares, and to trade for free makes M1 Finance their top choice.
M1 Finance has been reviewed by 8500 people on the Apple App Store and has earned a rating of 4.7 out of 5 stars. Many of the reviewers rate M1 Finance highly because of its ease of use and the ability to invest in fractions of shares. Some users also site the automatic dividend reinvestments and the automated rebalancing as key features in their ratings.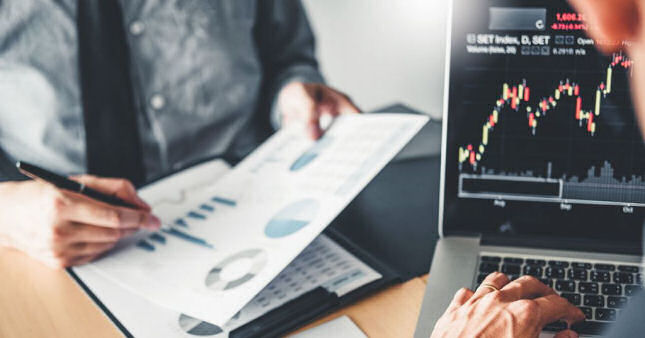 Benefits of M1 Finance
Reviewing the different M1 Finance social media pages reveals that investors choose to use the investing app and platform for different purposes and different reasons. Some people use their investment accounts to save and build wealth. Others open Roth IRAs or traditional IRAs to save for their retirement.

M1 offers many benefits to investors. As you can find on the M1 Finance social networks, investing with M1 Finance means that you can get rid of the fees and commissions that other brokers often charge. M1 allows you to open an account for free and to invest without having to pay commissions or trading fees.

One unique feature of M1 Finance that you can learn more about on the M1 social networks is the use of pie charts. When you build your portfolio, you can select the percentages that you want to assign to each stock or ETF that you choose. You can see your portfolio and how each of the investment slices is performing by checking your pie.

You can also learn about the benefits of the model portfolios from M1 Finance on the M1 social networks such as M1 Facebook, M1 Twitter, and M1 Instagram. M1 offers a selection of more than 80 pre-built portfolios that were created by finance experts. These model portfolios range from conservative to aggressive, depending on your risk tolerance.

A big draw for many investors on the M1 Finance social media pages like M1 Facebook and M1 Twitter is the fractional shares at the brokerage. These are small percentages of shares that allow you to get a position in a stock that you otherwise could not purchase. Fractional shares allow you to remain fully invested at all times while you build your portfolio.

As you will find on the M1 Finance social networks, M1 Finance makes it simple for you to invest, spend, and borrow. Its investment platform provides you with automated features such as automatic investing and transfers. When you make a deposit, the money is allocated by the algorithm in your portfolio, according to your target asset allocations.

M1 also offers M1 Borrow, which allows certain investors to borrow as much as 35% of their investment account balances at just 4.25% interest. When you borrow, you can use the funds for whatever you want, and you can repay the loan on your schedule. M1 Spend is an FDIC-insured current account and debit card. You can use it to deposit your paychecks, pay your bills, and spend your money. Since it is fully integrated with the M1 app, transfers between your three accounts are simple.

In addition to taxable investment accounts, M1 also offers traditional and Roth IRAs. You can move your tax-advantaged IRA account to M1 Finance without being charged fees. The M1 Finance social networks also reveal that M1's investment tools are well-regarded. You can use them to help your savings to grow without expending much effort.
Open your account today
Reviewing the M1 Finance social media pages will likely demonstrate why you should open an account with M1 Finance. When you do, your account will be free. You can then customize your investment portfolio by choosing the ETFs and stocks that you like or opt to choose an expert portfolio that meets your needs and objectives.

The M1 platform is intuitive and uses features like automatic reinvestment of your dividends and dynamic rebalancing to help your money to work even harder for you. This blend of digital technology and the ability for you to retain control over your portfolio explain why M1 Finance has received thousands of positive reviews on its M1 Finance social media pages.