What are the best retirement blogs? What makes the best retirement forums?
Blogs are online written content that is written by everyday people or by industry experts. Retirement blogs provide information about how to save and plan for retirement. The best blogs provide sound retirement advice and can help you with retirement planning.
Why should I read retirement blogs? What are most people looking for in retirement forums?
If you want to learn about retirement advice and tips on financial planning, reading many blogs on retirement is a good choice. The best blogs are written in such a way that they are great for beginners to retirement planning as well as for advanced investors who want to expand their knowledge. Retirement blogs can also offer ideas about ways to reduce your expenses.
Retirement forums may help you to learn updated tax efficiency methods and give you ideas on how to create alternative income streams. Retirement forums may also help you to build upon your investment strategies so that you might be able to save more for your retirement.
Retirement savings
According to a study that was reported by CNBC, 21% of people do not have any money saved for retirement. Another 10% have less than $5,000 saved, and 78% report that they are worried that they will not have enough money for when they retire.
Many people simply do not know how to save for retirement and reading retirement blogs might be a good place to start. Statista reports that there will be an estimated 31.7 million bloggers by 2020. According to the Nielsen Report, U.S. adults spend an average of 11 hours per day interacting with media. Blogs on retirement provide a convenient way for people to learn about building a retirement nest egg and cutting their expenses.
EARLY RETIREMENT & THE F.I.R.E. MOVEMENT
While many people think about retirement as something that happens after people reach age 65, there is a movement among younger people to retire early. This is called the FIRE movement (Financial Independence Retire Early), and there are a number of good retirement forums online that can help you if you are interested in doing this yourself.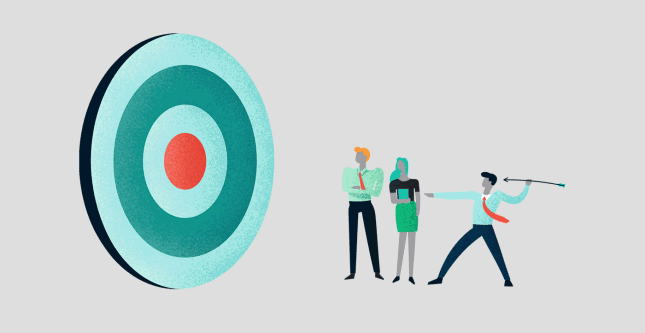 Reddit
Reddit has a good retirement forum for people who have goals of financial independence and retiring early. When you retire early, it means that you have enough financial independence that you can quit your job and pursue other activities that you enjoy. This subreddit provides information about both financial independence and early retirement.
Mint
Mint is a financial blog that covers a broad range of topics, including information about financial planning and saving for retirement. It is a great place to start if you want to find tips on how to achieve financial freedom and to learn how to save and budget your money better.
Wise Bread
Wise Bread is a community of bloggers who offer advice about a broad range of financial topics, including retirement advice and tips for how to save for retirement. You can also find tips for frugal living and ways that you can cut your expenses and add side income streams.
Dave Ramsey
Dave Ramsey is a hugely popular financial blogger, and he offers one of the best blogs for retirement. On his retirement site, you can find steps, articles, podcasts, videos and tools on building your retirement savings. His main site also includes a range of investment and budgeting topics.
Bogleheads
Bogleheads offers retirement and investment forums that offer a broad range of guidance for investing and retiring. The site's focus is to increase the financial literacy of its readers and also informs you about upcoming conferences.
The Simple Dollar
The Simple Dollar is well-known for all things finance, including retirement planning. It offers retirement articles and advice to help you to understand finance, savings and investing. This blog site can help you to learn how to invest in such a way that you will be more prepared for retirement.
Financial Samurai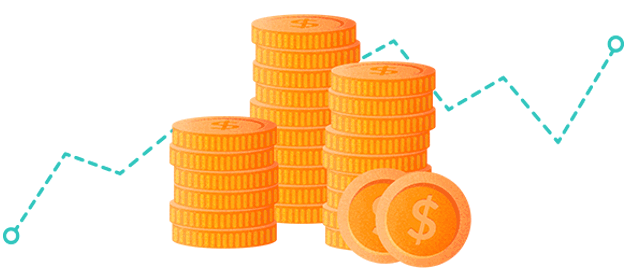 The Financial Samurai is recognized as one of the best retirement blogs. It offers information about wealth management, provides reviews of financial products, gives tips on how to build wealth and teaches you about online entrepreneurship and private equity. The site offers financial content via e-mail and a free bi-weekly newsletter that you can subscribe to.
Mr. Money Mustache
Mr. Money Mustache is one of the top blogs on retirement for people who want to retire early. It is written by a retired man in his 30s. The blog teaches its readers how to lead a frugal life of leisure while building wealth.
The White Coat Investor
The White Coat Investor is a finance blog and website that is focused on teaching physicians all there is to know about saving, investing and retirement planning. In addition to the blog, the White Coat Investor offers a monthly newsletter, podcasts, a 12-week email course, videocasts, online courses, live conferences and book recommendations.
Get Rich Slowly
Get Rich Slowly is a blog written by a man who dug himself out of debt beginning in 2006 and was able to retire early. He offers advice about how to save money, how to budget, how to invest and how to get rid of debt so that you can achieve financial freedom.
Making Sense of Cents
Making Sense of Cents is a blog that offers advice on a broad range of financial topics. There are tips on budgeting, saving, investing and adding side income streams. The site also provides instruction on how people can start their own blogs to earn extra money.
A Wealth of Common Sense
A Wealth of Common Sense is a blog written by a man who manages portfolios for institutions and individuals. He provides detailed advice about investments, wealth management, financial psychology and the markets. This site is good for people who want to focus on how to manage their investments and their wealth more effectively.
MadFientist
Mad Fientist is one of the top retirement forums and blogs for people who are interested in tax efficient methods for early retirement. You can listen to podcasts and read retirement articles that can be directly emailed to you.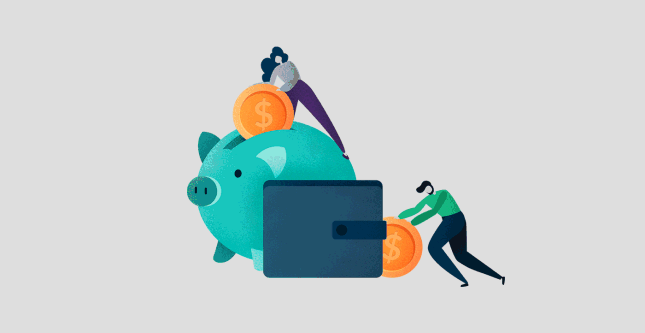 Oblivious Investor
Oblivious Investor is a blog that is written by a certified public accountant who has written several financial books. His goal is to help people to understand that investing does not have to be hard. You can find advice and tips about investing and how to build your savings.
Early Retirement Extreme
Early Retirement Extreme is a blog that is focused on teaching people how they can become financially independent in just five years. The site has a 24-day financial makeover plan and provides articles about frugal living, making better spending choices and how to retire early.
Retire by 40
Retire by 40 is a blog about early retirement, financial independence, investing and living a frugal lifestyle. The content for this site is written by a blogger who was able to retire at age 38 from his job as an engineer. It has information that teaches you how you can keep better track of your finances and invest wisely. It also explains how you can enjoy a leisurely life later by making smart financial decisions now.
Can I Retire Yet?
Can I Retire Yet? is a blog that helps people to learn to save more money and to make smarter investment decisions. The focus is on being able to retire earlier through sound financial decision-making. The site offers a variety of blog articles, a road map for retirement and blueprints to use for a variety of different situations.
1500 Days to Freedom
1500 Days to Freedom is written by a man who retired early. He provides advice about living frugally, saving more money and investing. He provides updated information on his own investments, how they are performing and gives tips about how to get rid of debt in order to be financially secure.
Think Save Retire
Think Save Retire is written by a man who achieved financial freedom and retired early. There are many blog articles that you can read about how to attain financial independence so that you can have more time to do what you would like. You can subscribe for an email newsletter and read recommendations for how to start your own money blog.
Cash Cow Couple
Cash Cow Couple is written by a husband and wife who were able to obtain freedom by living simply and building their savings. They want to teach others about how to make smarter financial decisions. It has a wealth of content that can help you to save for your own retirement.
The Retirement Café
The Retirement Cafe is written by a former tech executive from a Fortune 500 company. This blog is a favorite of many finance experts because of the variety of advanced tools on the site. The content helps you to understand that you do not need to be rich to retire. However, you must be able to make smart financial decisions.
Physician on Fire
Physician on Fire is written by a doctor who became financially independent by the time he reached age 39. He is a proponent of the FIRE method and writes his blog in an effort to help other doctors and their patients to understand how they can also build wealth. The site has many investing and frugal living blog articles, calculators, resources about paying off student loans and information about top credit cards.
Retirement Researcher Blog
Retirement Researcher has many articles about investing, the markets, financial planning and other related information that is important for people who want to retire comfortably. The site focuses on providing academic research to help you to plan for retirement.
GENERAL RETIREMENT BLOGS & WEBSITES
In addition to retirement blogs and retirement forums, there are many retirement websites that provide general information about how to plan for your retirement. These sites include market information, tax planning, investment information and other key sources of financial information.
NPR Money
NPR Money was established in 2008 and provides information about the economy in easy to understand terms. It is a great site if you would like to learn more about how the economy and the markets work. You can subscribe to a newsletter, listen to the Planet Money or Indicator Podcasts and review past newsletters in the archives.
IRS
The IRS may not be your favorite governmental agency, but it provides a wealth of information about different types of retirement plans and how they might impact your taxes. When you go to the IRS website, you can learn about different types of plans and which ones might work best for your particular situation.
Marketwatch
The Marketwatch retirement section has a wealth of information about retirement. You can find information about the FIRE method, real estate, estate planning, taxe, and more. It has a weekly newsletter with retirement blogs that provide good tips. There is also a retirement planner tool so that you can check to see if you are on track.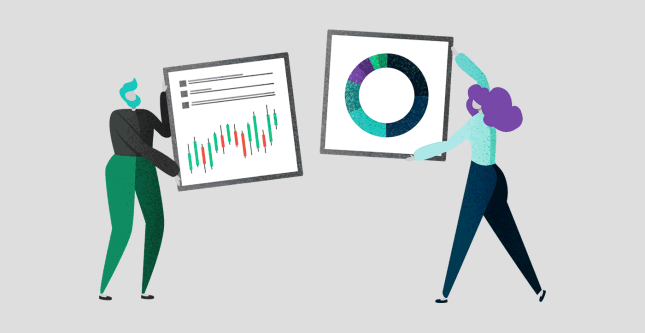 Investopedia
Investopedia is one of the top financial content sources on the internet. It offers a comprehensive financial glossary, current news and sound strategies for retirement. Many top financial experts have contributed to Investopedia's blog, making one of the top retirement blogs available on the internet.
Social Security
The Social Security Administration offers information about retirement on its website. Social Security retirement benefits are a key component of many people's retirement incomes, and it makes sense to read some of the information on the website so that you can estimate what you might expect to receive. There is also information about the effect of choosing to retire at different ages and when it might be best for you to start drawing your retirement benefits.
The Balance
The Balance has a retirement planning section that offers a wealth of information about retirement. It covers the basics, 401(k) plans, IRAs, information about planning by the decade and more. This is a great educational resource for people who are starting out and who would like to learn more about how to plan for retirement.
CNN Money
CNN Money's retirement section has articles that offer tips about retirement planning, ways that you can increase your retirement income, and strategies for saving for retirement when you are living from paycheck to paycheck, among others. While CNN is no longer maintaining the page, there are informative articles that can help you to get on the right track.
Nerdwallet
Nerdwallet has become one of the leading internet sites for financial advice. Millions of people regularly read the many articles provided and use their financial tools. The site has many expert bloggers who regularly contribute, and they are able to help you to understand the options that you have for retirement. There is a retirement calculator that you can use to figure out when you will be able to comfortably retire.
The Economist
The Economist has an entire section devoted to retirement planning in addition to the many other economic topics that they cover. There is a lot of information about pensions, investments, saving for retirement and more.
USA.gov
USA.gov has a section on retirement that is a great source for information about the basics of retirement. It includes how much you should save, how Social Security works, protecting your pension benefits and more. There are numerous infographics and articles that make the information easier to understand.
US News
US News has a retirement section that offers financial advice for how to make good investment choices. You can also find information about how to manage your personal finances so that you will be able to save for your retirement.
Money
Money has a retirement section with new articles being posted all of the time. The articles cover everything about planning for retirement, adding side income streams, aging in place, the latest market trends and more.
SmartBrief
SmartBrief provides concise summaries of the latest information gathered from around the internet from leading sources. It can help you to stay current with the most recent financial news and information so that you can keep your investments on track and can manage your wealth better.
NextAvenue
NextAvenue provides advice, news, conversation, and stories targeted to people who are over the age of 50. You can find sections on retirement and estate planning, Medicaid and Medicare planning, taxes, saving, investing and more.
AARP Money
AARP Money offers important financial information for older adults. You can read articles about how to manage your debt and live on a budget. There are also articles about identifying scams and fraud, saving for investing and tax planning.
Visiting retirement forums and reading retirement blogs about retirement can help you to learn how to save enough money so that you are able to retire comfortably and to become financially independent. Investing for your retirement is important, and the earlier that you get started, the better. When you invest with M1 Finance, you can enjoy commission-free trading and get the help you need with setting up an IRA or rolling one over from another brokerage or financial institution.
Take control of your retirement accounts with M1 Finance
When you choose M1 Finance, you can say goodbye to confusing costs and hidden fees with our no-fee IRAs. You will not have to worry about fees eating into your retirement savings and can maximize them with our free IRAs. You can rest easy with M1 retirement accounts and take control of your retirement.
M1 Finance offers simple, free, and secure investing. You can invest in your IRA and watch your savings grow.
Smart investors choose M1
M1 Finance offers several different types of IRAs, including traditional IRAs, Roth IRAs and SEP IRAs. After you choose the type of IRA that will best meet your needs, you can then choose the securities that you want for your portfolio or choose one of the more than 80 that we have tailored to meet different investment durations, risk tolerances and financial objectives.
We have designed our platform to make investing easier for everyone. You can enjoy being able to access powerful automation features at any time. Since M1 does not charge commissions or fees, your money will be able to work harder and to grow more.
Investing with M1 Finance also helps to save you time. Its features include automatic reinvestment and dynamic rebalancing, which both help to automatically make certain that your portfolio stays on track to reach your goals. You can get started today by signing up now or call M1 Finance at 888.714.6674 to learn more.